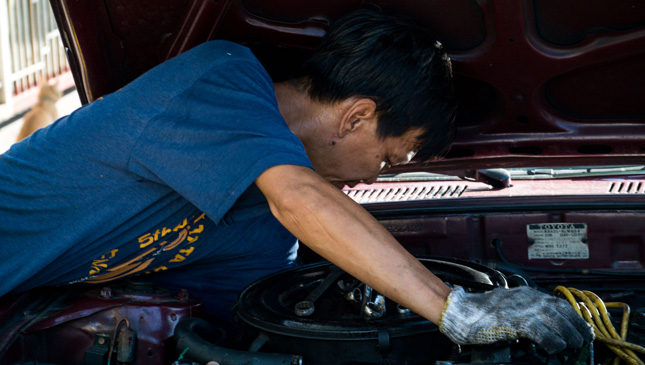 The most peculiar thing happened the other day. My car had been regularly discharging its battery if left unused for more than three days. This annoyed me because I had just spent on buying her a new battery, and I couldn't fathom why this would cause my car to throw up the "increased battery drain" warning light after just a few days of inactivity.
I resigned myself to having to bring it to Eurospec in Las Pinas--my shop of choice when it comes to servicing my older German cars. As I messaged Fritz Juan, the owner of the establishment, to give him the lowdown on the symptoms and my worries attached to it, he laughed it off and gave me news that led to this article: "BMW batteries need to be programmed into the system."
Continue reading below ↓
Recommended Videos
Sensing my confusion, Fritz explained to me that modern BMW computer systems need to be initialized to accept the battery. Even if it has exactly the same specs as the battery that was replaced? "Yes." Flabbergasted, I did a quick Google search (your friend in times of car woes) only to find out that most modern BMWs need such an initialization for it to 'accept' the new battery that was just plugged in. Of course, this can't be done without specialized diagnostic equipment, which, thankfully, Fritz had.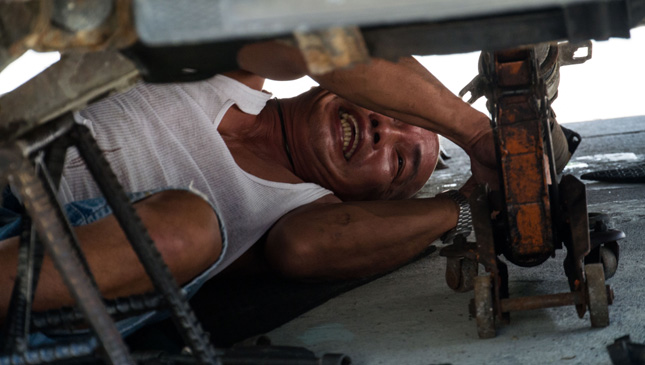 A question entered my mind: How does your friendly neighborhood talyer deal with such a conundrum? The short answer in my mind is "he can't."
This issue isn't limited to luxury models either. Modern cars have so much technology that your friendly backyard mechanic with decades of experience can, at times, feel powerless facing such computing power.
Even the lowliest Toyota has variable valve timing with intelligence (VVT-i) that runs contrary to the traditional carb tuning that manong talyer can do entirely by ear. It seems then that the iPhone generation has caught up with the mechanical generation. This has caused a decline in "out of casa" maintenance over the years as car companies leapfrog one another with their own proprietary software that confuddles the layman and the auto expert alike. That is why, when you search online ads for cars, almost all of them are "casa-maintained," said like it's a blessing.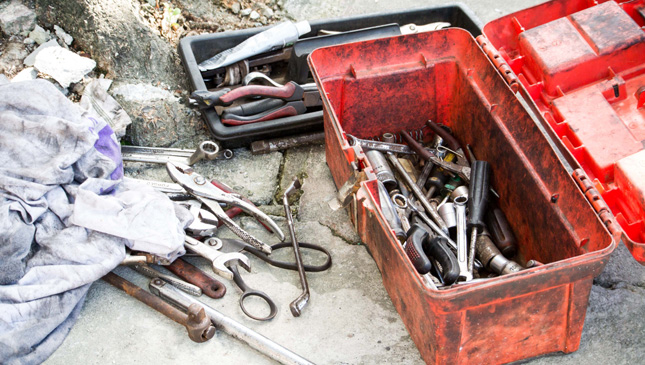 It just goes to show that most of the time, owners just don't have a choice on the matter. When your electronic throttle bodies throw up an engine light with a mass airflow sensor error, it takes specific and special equipment just to deal with it--equipment that is prohibitively expensive.
Thankfully then, there are still remnants of old school technology available in modern cars. From brake maintenance to suspension work and oil changes, there are still jobs that manong talyer can do without breaking a sweat.
But what happens when electronically controlled suspensions make their way into your Corolla? What happens when a missed oil interval throws up a service warning light in your ageing Mercedes-Benz? Without the proper equipment to service your specific-branded vehicle, all your mechanic can do is probably the odd kamot-ulo. This is when you know you're in trouble. But if you dread the service repair estimate your dealer gleefully hands you over the counter, fear not, because hope is not all lost.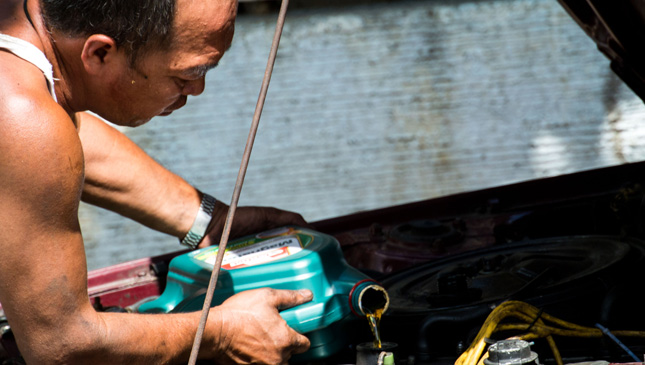 A quick blast down the South Luzon Expressway and just two hours later, I was leaving Eurospec with a car that had properly accepted the new battery. Fritz's guys did marvelous work and their BMW specialist equipment easily diagnosed and initialized the computer to accept the battery I had purchased the week before. At the end of the day, the backyard mechanic isn't dead just yet. Rather they, as with our cars, have evolved into more specialized service shops with the requisite equipment.
True, not every mechanic can be torn from their ways, nor can everyone afford the extremely dealer-spec diagnostic tools. But those that do are a welcome reprieve for owners of out-of-warranty modern cars with gizmos and doo-dads aplenty.
The backyard mechanic isn't dead, he is just an endangered species on the verge of irrelevancy. It is at this point that I wish car companies would give us the ability to repair our own cars without needing to knock on their doors for the simplest of servicing needs. That way, these heroes of our time, these men with greasy hands and simple smiles, can earn an honest living in the USB age.
Long live the backyard mechanic.