Forgive us, but the story of this one-off, 1939 Bentley Corniche is just too rich to gloss over quickly. Our journey begins way back in the late '30s, with the specter of World War II looming...
A young Greek racing driver named André Embiricos had commissioned his own special Bentley; a more sporting take on the classic sedan, designed and built by third parties. Bentley engineers admired it greatly, and wanted an official factory version of a sporting sedan built post-haste.
Thus, a Corniche was to be the base. But a superleggera Corniche, if you will. Bentley quickly began work on a prototype which featured a lightweight chassis, thinner gauge steel, and a tuned 4.25-liter engine. Having completed the car in May 1939, Bentley packed it off to Brooklands for a top speed run...where it managed over 160kph. Job done, you might think.
Continue reading below ↓
Recommended Videos
It was then sent to France for road testing, and it's in France where the Corniche's luck turned for the worse. In July 1939, it was hit by a bus. Bentley had repaired the Corniche by August, but the test driver charged with delivering the car back to its French depot for further tests met with more misfortune.
As the test driver neared the Chateauroux depot, a car pulled out in front of him, causing him to swerve, hit a tree and roll the one-off Corniche onto its side. Disaster. The car was scheduled to be displayed at Earls Court, and thus repairs had to happen promptly.
Bentley split the body and chassis, sending the latter back to Crewe for repairs, while the former was sent to a local repair shop in France. The body was indeed fixed and finished, and sent to Dieppe, to eventually return home to England and reunite with its lower half.
But an admin error caused a delay. Before it could get seaborne, Nazi bombers attacked Dieppe, and thus destroyed it.
Fast-forward to a few years ago, and volunteers from the WO Bentley and Sir Henry Royce Memorial Foundations decided to bring the big lug back to life. Bentley itself brought the project in-house only last year under the auspices of Mulliner. Now, it's finally ready.
Mulliner had to use the original technical drawings, original MkV components and a completely new body (obvs). Bentley staff gave up their personal time to finish it; other divisions chipped in to help. Hours and hours of research and solutions to old problems.
"Mulliner's stunning recreation of the Corniche clearly demonstrates our skill in restoring the greats from Bentley's back catalogue," explains Bentley boss Adrian Hallmark, "as well as making beautiful personalized modern Bentleys."
Here's hoping the next phase of this Corniche's life is slightly luckier than its first incarnation...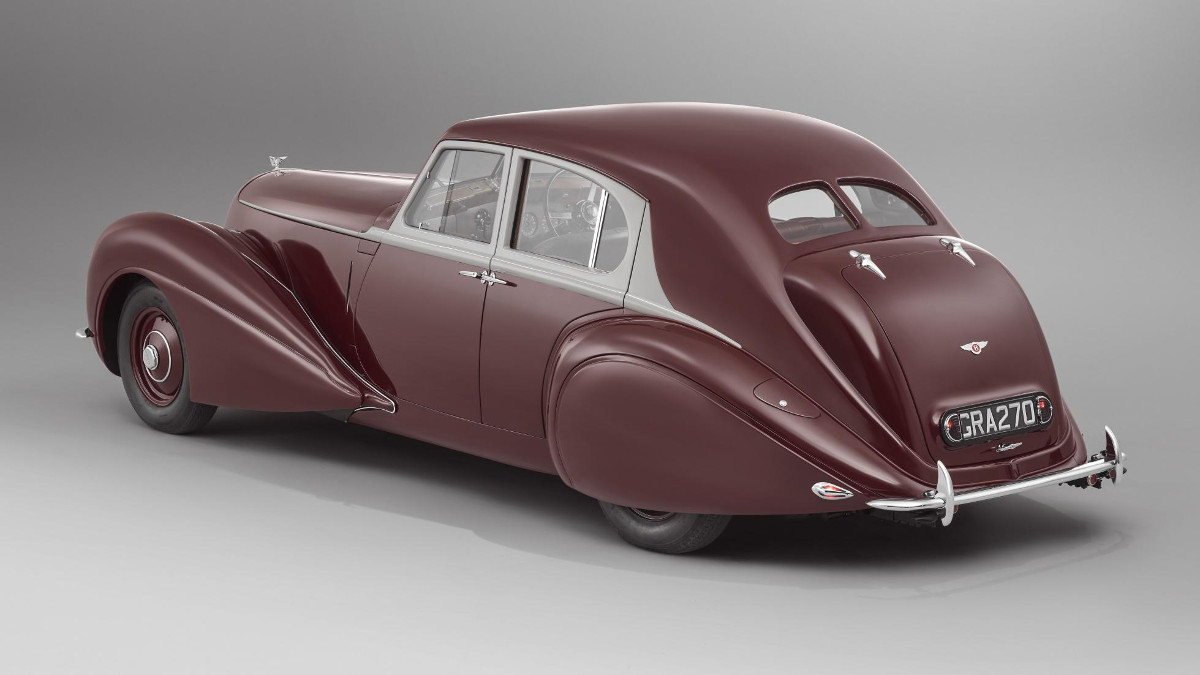 NOTE: This article first appeared on TopGear.com. Minor edits have been made.