As ridiculous as it sounds, high-end car auctions can get a bit samey. Year after year, it's a similar bunch of rare Ferraris, Porsches, and Bugattis that come out of the woodwork and swap owners for a few bazillion dollars.
Over the years, we've seen so many 250 GTOs and 2.7 RS Porsches go under the hammer for crazy money that it's all too easy to get a bit blasé about them. But that's why Japan was invented, because when they do car auctions, you get a proper spread of weird, wacky, and deeply cool stuff. So we dispatched our man, Mark Riccioni, to sniff around the recent BH Auction in Tokyo. The results were incredible. From adorable '60s spiders to oddball race cars and what-were-they-smoking tuner specials, it's a welcome palate cleanser to the norm.
Tell us your favorites below. Enjoy.
1. 1993 Nikko Kyoseki Skyline GT-R GP-1 Plus Group A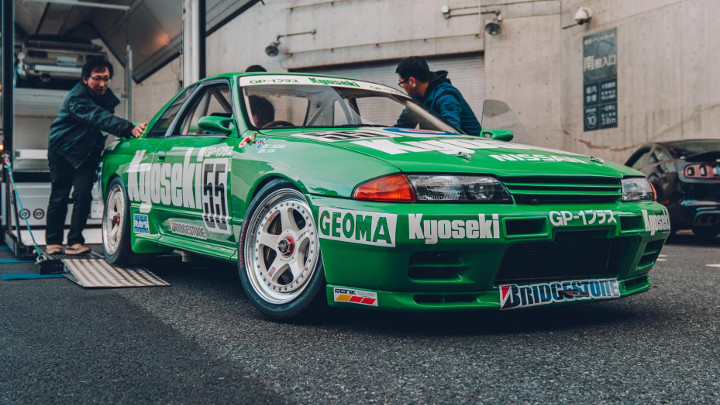 ADVERTISEMENT - CONTINUE READING BELOW ↓
The only R32 Group A car to be maintained by the works Nissan Koki team (one that raced during the 1993 Japanese Touring Car Championship season) and fresh from being restored and fitted with a new 600hp engine based on an RB26DETT. Estimate: £323,910 to £467,870 (P22.1 million to P31.9 million)
2. 2007 Caparo T1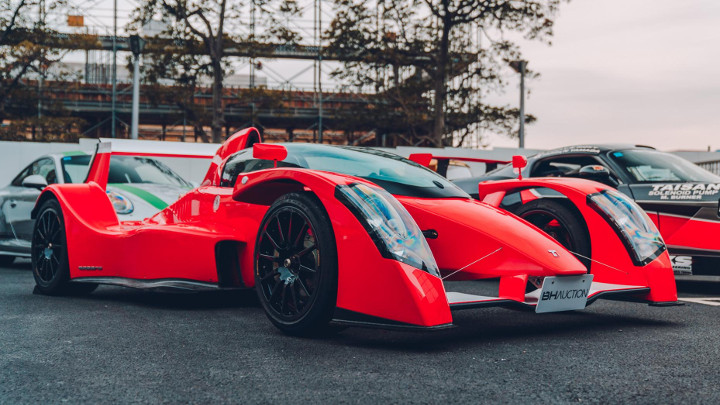 Gordon Murray's infamous take on a road-going F1 car. Only weighing 470kg and having a dry sump 3.5-liter V8 good for 500hp equates to 0-160kph in 5sec. Estimate: £158,356 to £201,544 (P10.8 million to P13.7 million)
3. 2009 Superperformance GT40 Mk I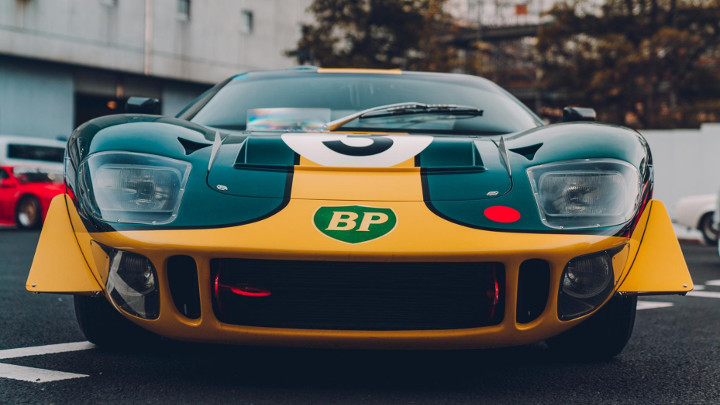 A faux GT40 built by acclaimed Superperformance LLC and based on a 1966 GT40 Mk1. Fitted with a Holman Moody 5.76-liter V8 engine, it's in Le Mans spec wide-body form here, with a monocoque body made from aluminum and fiberglass, and finished with BRM-style wheels. The engine and the suspension have been tuned in Japan for track driving and has 4,313km on the clock. Perfect for the Japanese Steve McQueen wannabe. Sold: £80,761 (P5.5 million)
4. 1968 Honda S800 M Coupe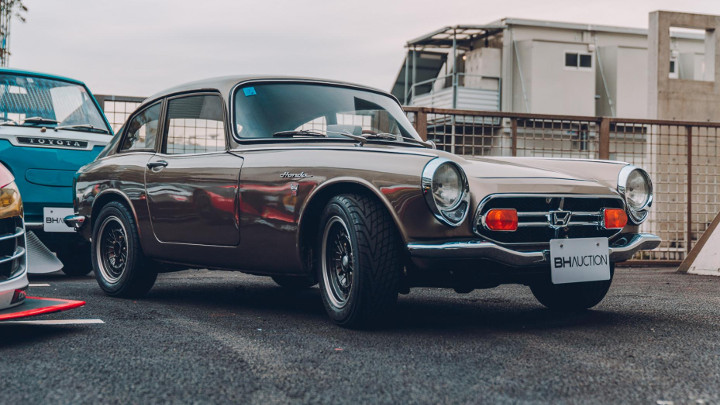 A very rare left-hand-drive car (originally intended for Honda Belgium), but fully restored in Japan two years ago and fitted with RSC replica wheels. Sold: £60,997 (P4.2 million)
5. 2014 Taisan R8 Fukushima (Super GT) Audi R8 LMS Ultra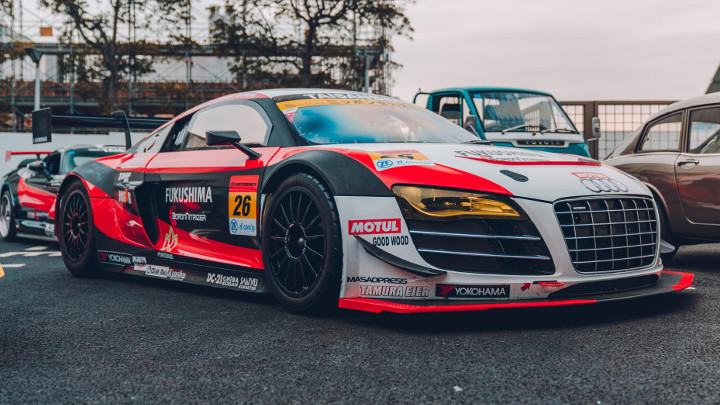 ADVERTISEMENT - CONTINUE READING BELOW ↓
Audi's endurance racer that raced at the 2016 Super GT Round 1 in Okayama. Estimate: £43,209 to £64,814 (P2.9 million to P4.4 million)
6. 1987 Ferrari Testarossa Koenig Special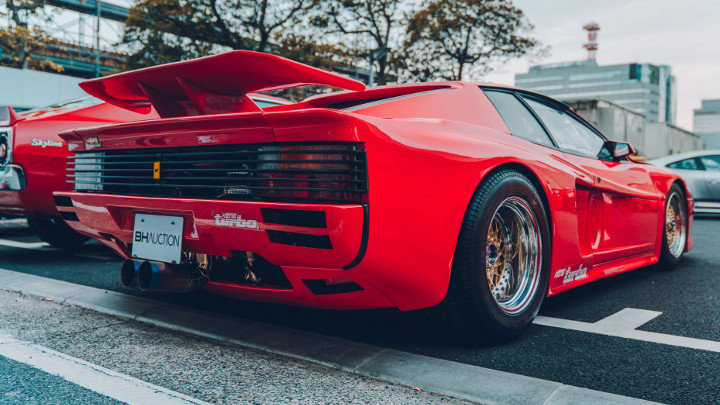 Built by wacky '80s tuner Koenig, this Testarossa has been ramped up to 800hp. Sold: £225,769 (P15.4 million)
7. 1990 Ferrari F40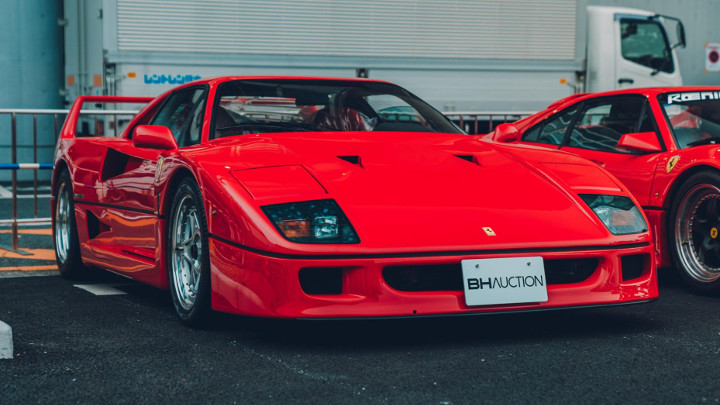 Certified by Ferrari Classiche in 2017, it was fully restored at 128,535km and then zeroed, having had all its mechanicals (including engine and the gearbox) fully overhauled as well as all the interior parts (seats, carpets, linings). All exterior parts, even down to all the rubber parts and trims, are restored to almost good-as-new condition. It doesn't stop there: All suspension parts and the wheels have also been restored, then everything resprayed back to its original. Now, there are only 2,000km on the clock. Sold: £871,380 (P59.4 million)
8. 1985 Ferrari 308 Koenig Special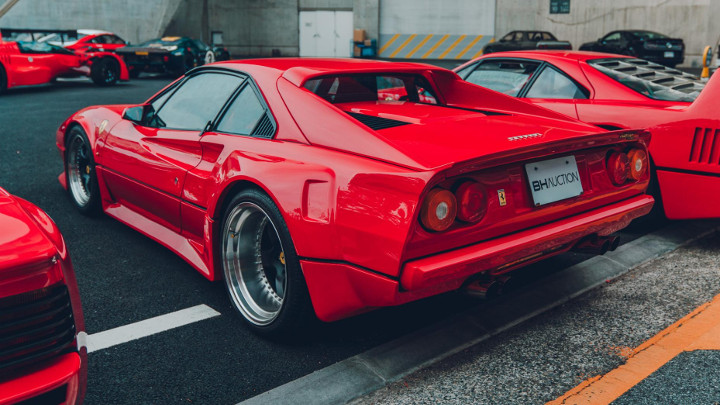 Another Fezza from Koenig, this time a very rare 308 fitted with non-original Panasport Racing wheels, Recaro seats, and a carbon-fiber case. Sold: £102,988 (P7 million)
9. 1973 Toyota Miniace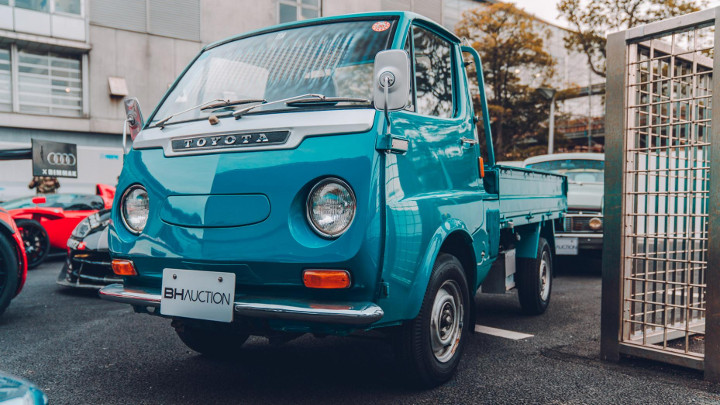 ADVERTISEMENT - CONTINUE READING BELOW ↓
A rare, original owner car with an air-cooled OHV two-cylinder engine good for a top speed of roughly 96kph. Other highlights include a crazy turning radius of 3.9 meters. Only 23,000km on the clock. Estimate: £5,761 to £8,642 (P393,000 to P589,000)
10. 2003 Dodge Viper Competition Formula Drift Car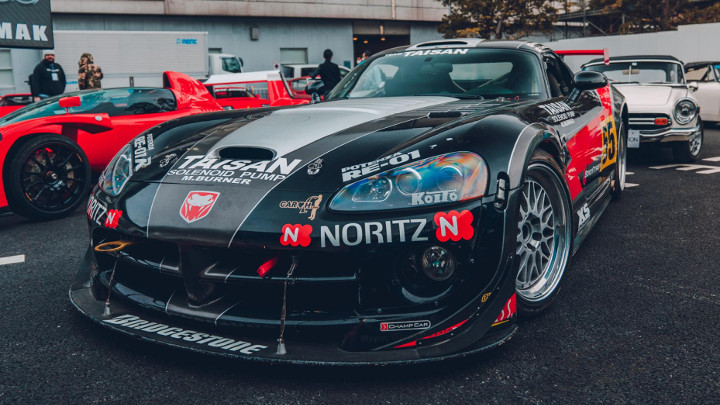 Want one of the coolest drift cars on the planet? Look no further. Estimate: £57,615 to £79,221 (P3.9 million to P5.4 million)
11. 2016 Porsche 911R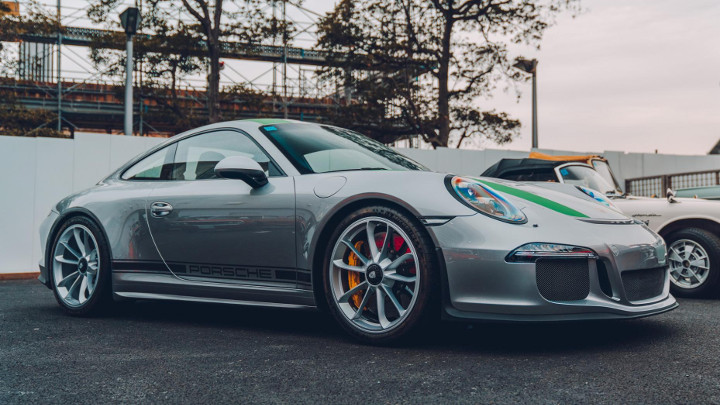 The halo 911 and one of only 991 produced (Serial No. 181/991). It's a brand-new, unregistered car imported directly from Germany. Who said people bought them to flip, eh? Estimate: £252,069 to £302,483 (P17.2 million to P20.6 million)
12. 1969 Honda S800
Powered by a 791cc engine with a whole 70hp, you'll see 0-400 meters in 16.9sec. Rapido. Estimate: £32,408 to £46,801 (P2.2 million to P3.2 million)
13. 1973 Nissan Skyline 2000 GT-R (KPGC110)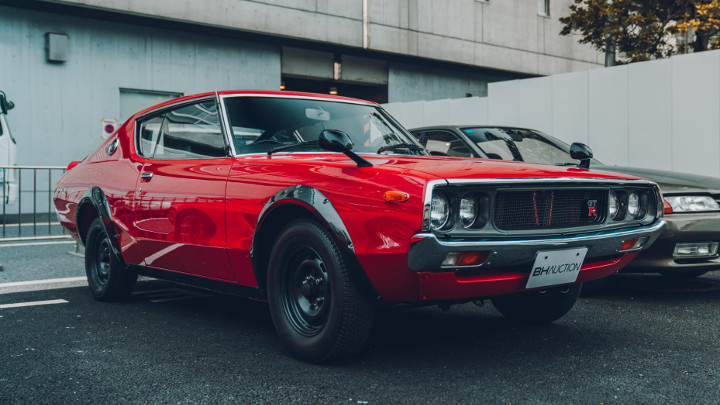 ADVERTISEMENT - CONTINUE READING BELOW ↓
A mechanically sound 'Ken & Mary' Skyline GT-R. One of only 197 KPGC110s and one of only seven produced in red. Estimate: £540,017 to £756,024 (P36.8 million to P51.5 million)
14. 2004 Porsche Carrera GT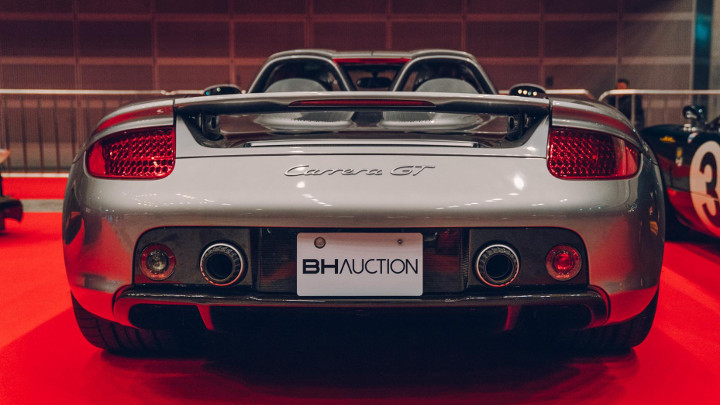 Chassis number 0286 with 6,490km on the clock and that screaming V10. Estimate: £576,018 to £720,023 (P39.2 million to P49.1 million)
15. 1955 Mercedes-Benz 300 SL Gullwing AMG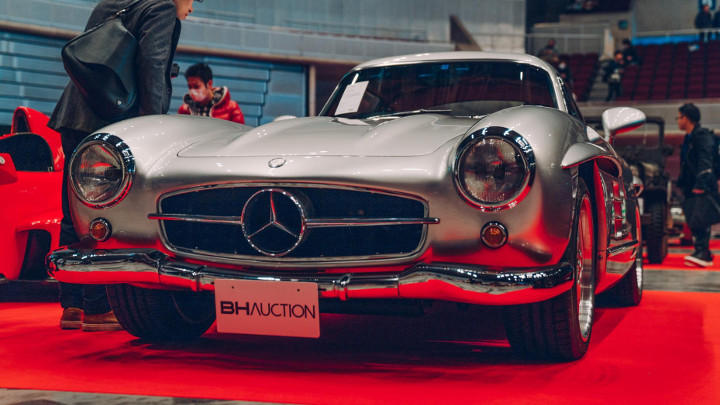 One of only 11 300 SLs converted by AMG and one of only two RHDs produced. Being a restomod, there's a 6.0-liter V8 M119 engine mated to a four-speed automatic gearbox and all the mod cons. Unusually, this one is fitted with a pair of aftermarket bucket seats. Estimate: £970,607 to £1,150,349 (P66.1 million to P78.4 million)
16. 1972 Nissan Skyline 2000 GT-R (KPGC10)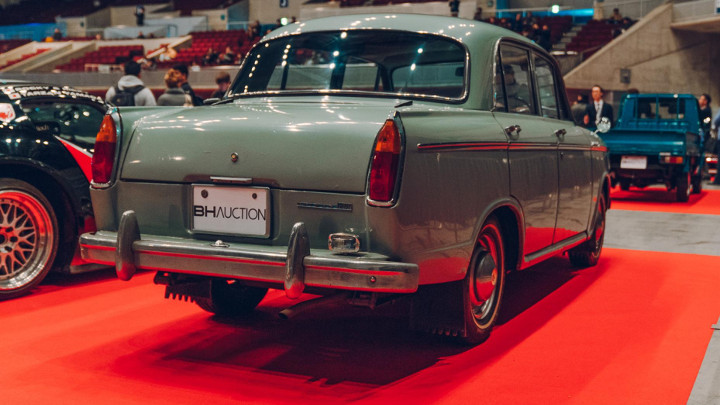 An original GT-R that had its engine and body fully restored 10 years ago. Also comes with a factory oil-cooler if you want to hit the track. Estimate: £136,572 to £165,324 (P9.3 million to P11.3 million)
17. 1962 Datsun Bluebird 'P312'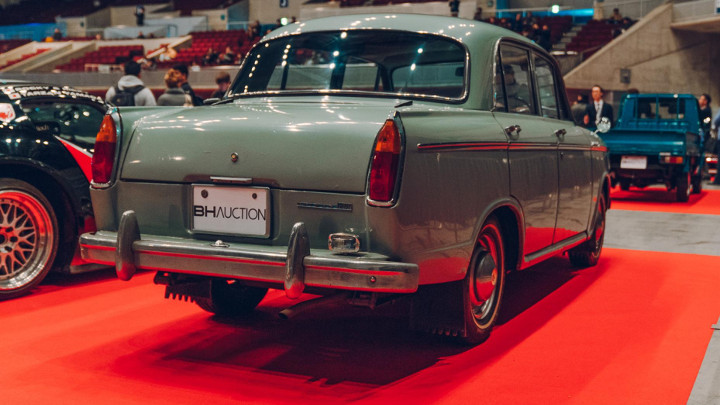 ADVERTISEMENT - CONTINUE READING BELOW ↓
The first generation 'Bluebird' in fully original, unmolested condition. Features a very rare single-digit registration plate and the 'Takenoko' (bamboo shoots) taillights from the later model. Estimate: £7,189 to £10,065 (P490,000 to P686,000)
18. Lots of good things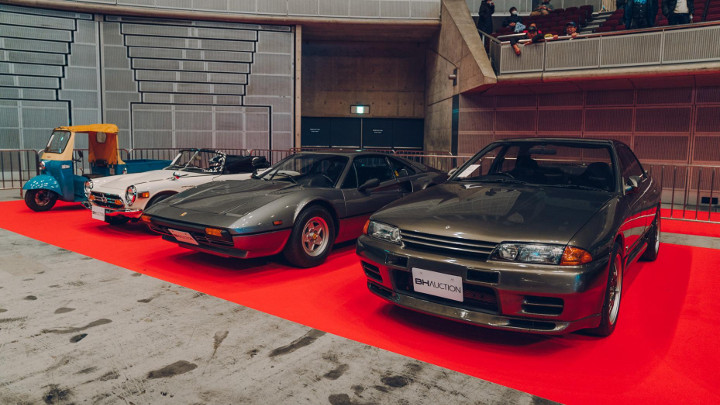 Okay, from left to right, a 1960 Daihatsu Midget DSA that was launched with the tagline 'Everyone's Helicopter,' then we have the 1969 Honda S800 from earlier next to a resprayed 1979 Ferrari 308 GTB (it used to be yellow), before the 1992 Nissan Skyline Autech S&S. Produced by Autech (the specialty vehicle production arm of Nissan), these R32 were a limited run of 500 units, fitted with the BNR32 RB26DETT engine. but without the turbos of the GT-R. Sold: £21,372 (P1.5 million)
19. 2002 Nissan Skyline GT-R (BNR34) V-Spec II NÜR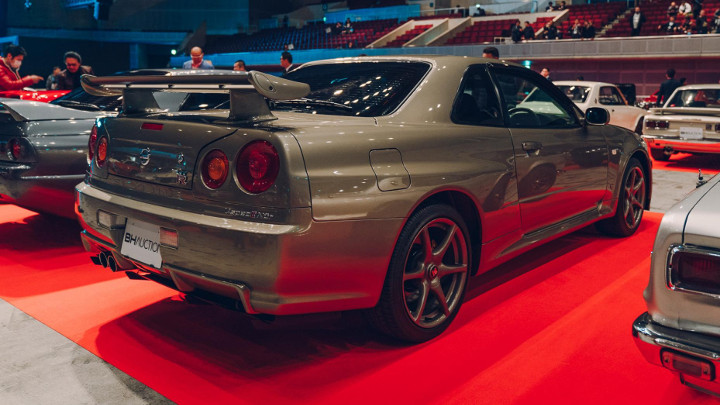 From one GT-R to another. Players of Gran Turismo will be familiar with this rare spec. It's one of 1,000 BNR34 Limited Final Editions produced, one of around 300 'Nür' specs produced based on V-Spec II. It has the N1 spec engine, as well as a specially designated gold color and only 4,000km on the clock. Sold: £174,072 (P11.9 million)
20. 1959 Mitsubishi Willys Jeep (CJ3B-J3)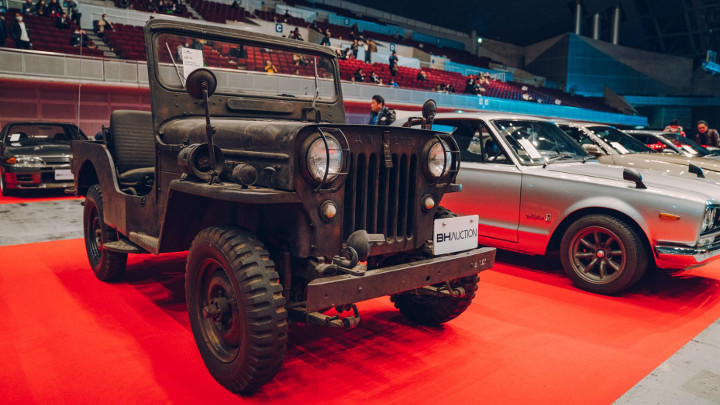 ADVERTISEMENT - CONTINUE READING BELOW ↓
It wasn't just the US that had the Willys Jeep. This postwar Civilian Jeep (CJ) was manufactured in Japan, led by the US army. Estimate: £12,947 to 17,983 (P882,000 to P1.2 million)
21. 2008 HKS TF Kamikaze R Super Sonic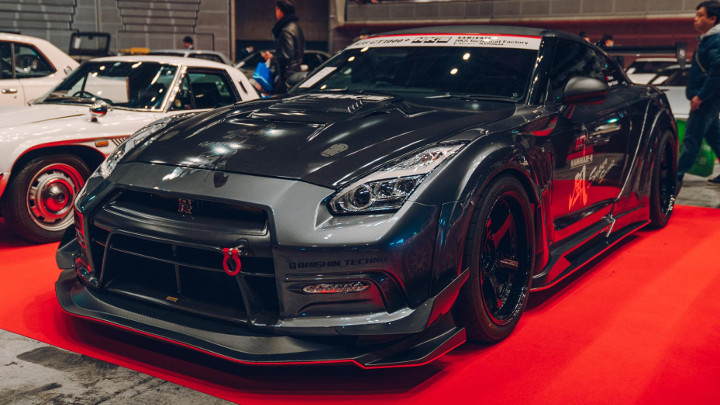 A standard R35 not fast enough for you? Well, you might like this one tuned by HKS Technical Factory. It holds the record for radial-tire-shod cars at Fuji Speedway with a lap time of 1min 41.7sec. The legendary VR38DETT engine has been increased to 4.1 liters, and has over 1,000hp. To cope with all the grunt, it's had HKS's strengthened transmission thrown in, plus DCT diff coolers. Meanwhile, those aerodynamic body parts are exclusively designed and developed by Varis. Estimate: £129,438 to £179,775 (P8.8 million to P12.2 million)
22. 1971 Mitsubishi Galant GTO MR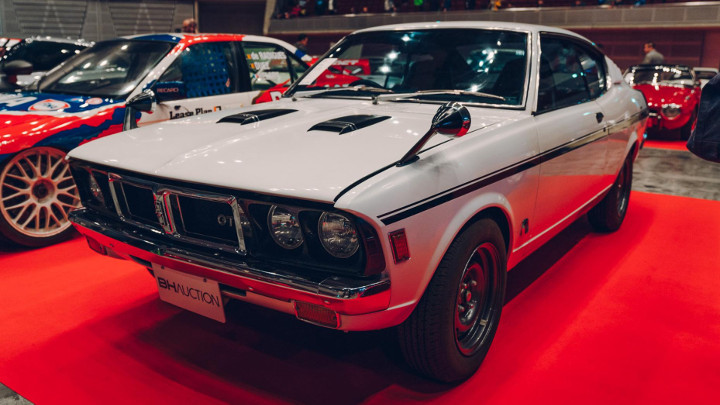 An extremely rare car and the only Gallant GTO model with DOHC. Estimate: £14,382 to £21,573 (P980,000 to P1.5 million)
23. 1965 Honda S600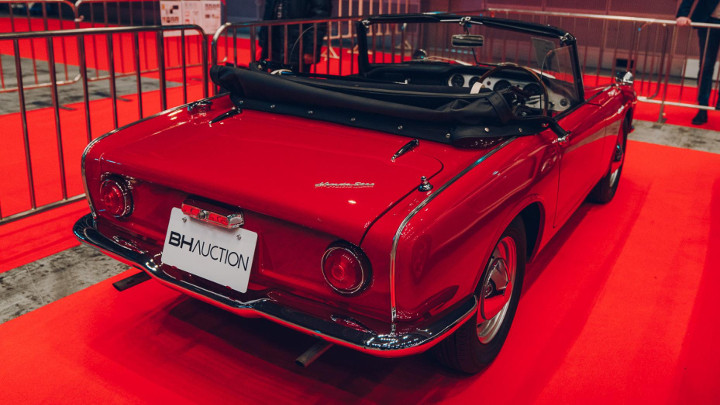 Just imagine cruising through Tokyo—roof down—during cherry-blossom season in this. Bliss. Estimate: £32,359 to £46,741 (P2.2 million to P3.2 million)
24. More good things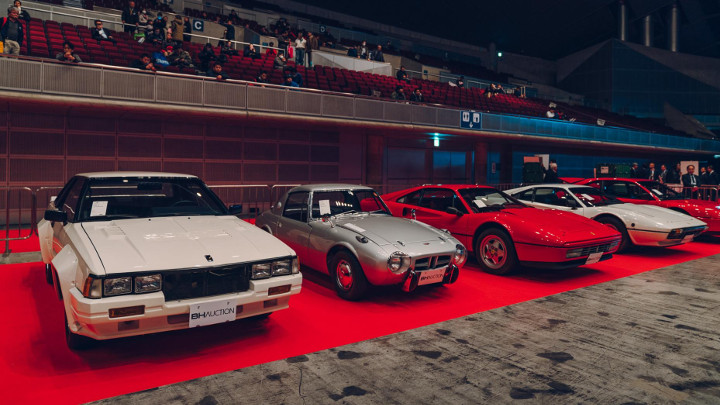 ADVERTISEMENT - CONTINUE READING BELOW ↓
Let's concentrate on the two cars closest to the camera: a 1983 Nissan 240RS and a 1965 Toyota 800 'UP15.' The Nissan is in full Group B spec, one of only 200 produced (50 RHDs and 150 LHDs), and has only 585km on the clock. It didn't sell, but is worth somewhere in the region of £64,754 (P4.4 million) and £104,327 (P7.1 million). The little Toyota, on the other hand, is a fully restored early-1965 model and sold for £47,486 (P3.2 million).
25. 1993 HKS ZERO-R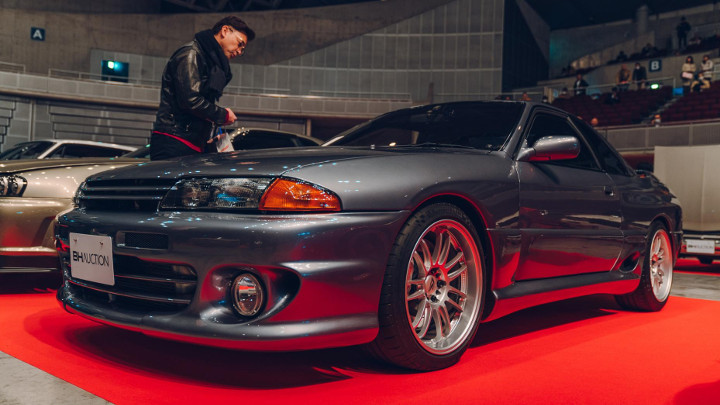 Quite special, this one. It's a remake of the HKS ZERO-R that came out in 1993. The RB26DETT has been bored out to 2,688cc and 600hp thanks to HKS' variable valve-timing system, 'V-Cam.' The rear seats have then been binned so the fuel tank can go behind the driver for better weight distribution, and there's a full aero package. This is only one of four in the world, so proper rare and a real trump card for GT-R nerds. 
26. 1996 Ferrari F512 M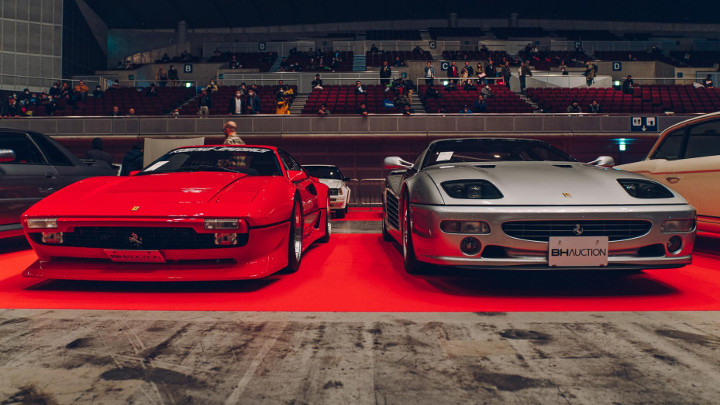 Hasn't the 1996 Ferrari F512 M aged well? Those lights just look cooler in Japan, too. Estimate: £201,520 to £237,506 (P13.7 million to P16.2 million)
27. 1964 Prince Skyline Sport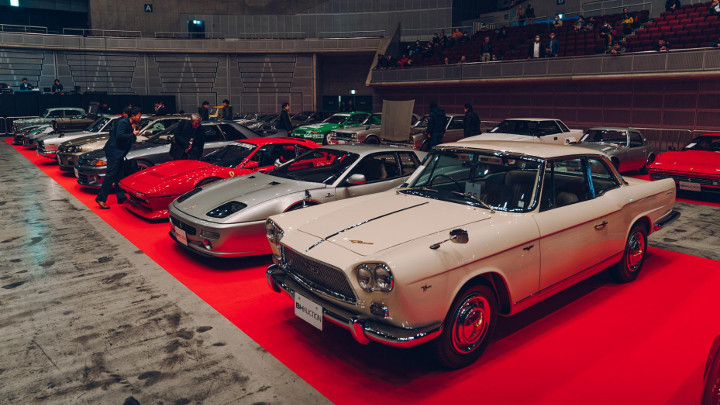 ADVERTISEMENT - CONTINUE READING BELOW ↓
Debuting at the 1960 Torino Motor Show, the prince was Japan's first 'Specialty Car.' Designed by the famous Italian designer Michelotti, almost the entire body is handmade and the chassis was shared with the Prince Gloria. Only 33 coupes (some say 35) and 25 convertibles were ever produced. This one is immaculate and was displayed at the 2009 Concorso d'Eleganza Villa d'Este. Estimate: £215,880 to £287,840 (P14.7 million to P19.6 million)
28. 1967 Ferrari 330 GTC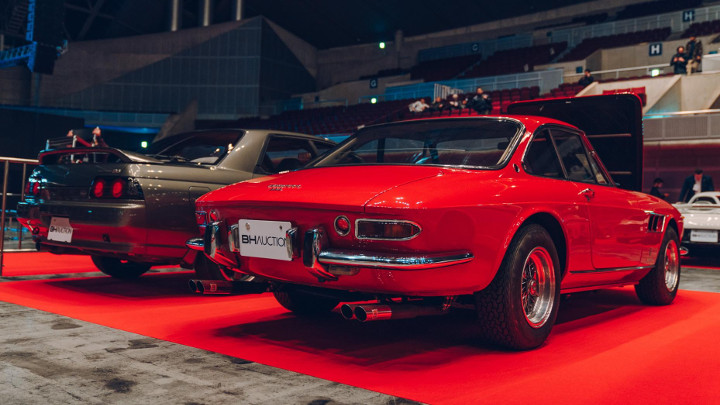 Introduced in 1966, the 330 GTC is the luxury version of the 275GTB/4. Powered by a single-cam V12 engine, only 600 units of the coupe and 100 units of the spiders were ever made. Estimate: £503,720 to £647,686 (P34.3 million to P44.1 million)
29. 1995 BMW 320ST Nürburgring and Spa 24 Hours Winner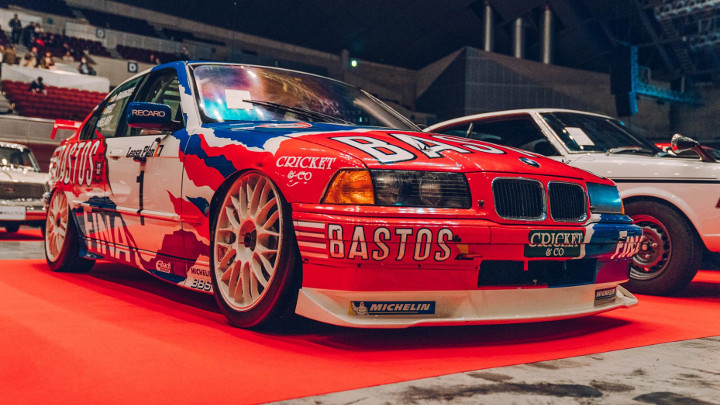 Here's a slice of BMW race history: the overall winner of the 1995 Nürburgring 24 Hours race, the overall winner of the 1996 Spa 24 Hours race, and the overall winner of the 1997 Spa 24 Hours race. Amazingly, it has had no major accident record during races, runs well and comes with plenty of spares. Estimate: £179,956 to £215,948 (P12.3 million to P14.7 million)
NOTE: This article first appeared on TopGear.com. Minor edits have been made.