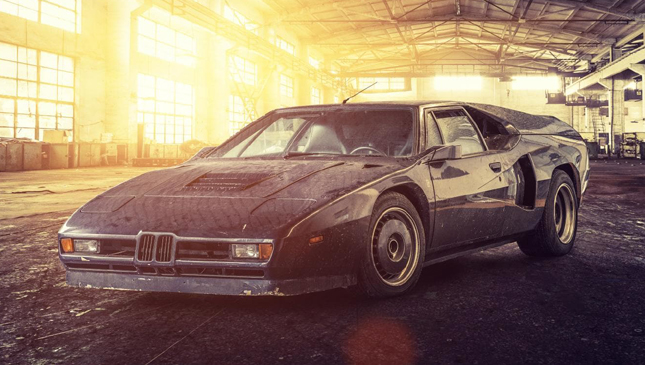 We know what you're thinking: That's an odd-looking BMW M1. You're not wrong. What's weirder is that the history of this utterly bizarre violet wedge has largely remained a mystery--seemingly slipping through the cracks of the world of BMW enthusiasts.
Until now. Because as soon as we got a whiff of it, we had to get all investigative, uncovering a fascinating story of high-speed record attempts, unprecedented '80s excess, duplicitous behavior, and, ultimately, neglect.
ADVERTISEMENT - CONTINUE READING BELOW ↓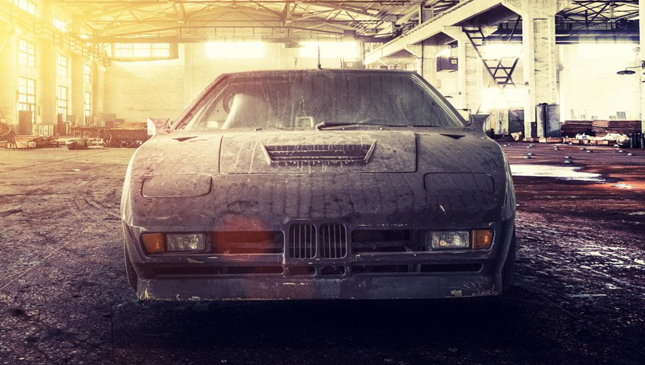 It all starts back in 1980, when a bright-blue doorstop of prime '70s supercar was delivered to its wealthy owner in west Berlin. But just a year later, chassis number 4301150 was snapped up by a chap named Harald Ertl.
If you're into your F1, that name might ring a bell. Ertl was an effervescent, mustachioed motoring journalist turned F1 racer who had more personality than talent. But in 1980, Ertl wanted to set a new land-speed record for LPG-powered cars. The M1, he thought, was the perfect car for the job.
ADVERTISEMENT - CONTINUE READING BELOW ↓
Recommended Videos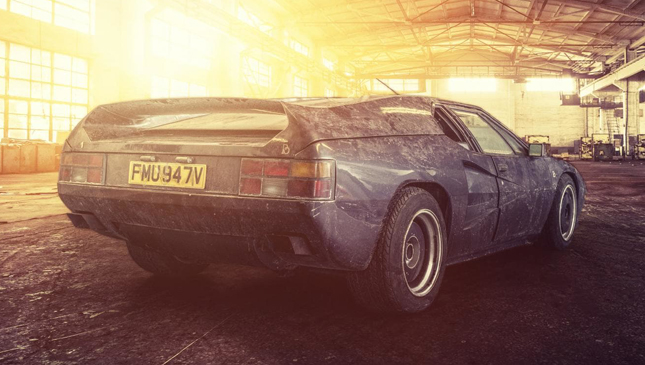 As you well know, the M1 doesn't normally run on LPG. Actually, not much did back then. The record attempt was very much an exercise to promote BP's new Autogas technology. Ertl's team retrofitted the M1's M88 straight-six to run on a tank of liquid propane that sat in the boot. Then two huge KKK turbochargers were fitted to take the power from 276hp to 404hp. Because power always equals speed, right?
ADVERTISEMENT - CONTINUE READING BELOW ↓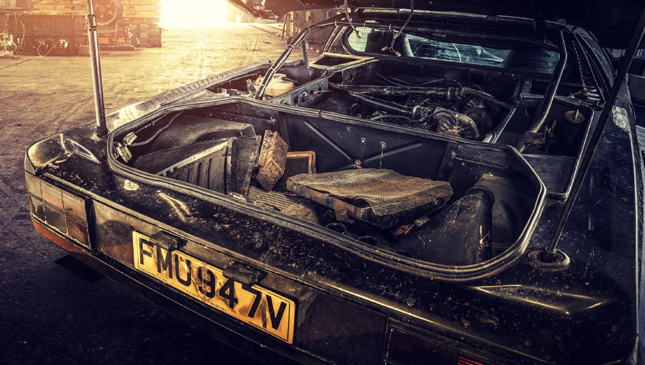 But power wasn't the only solution. To make the M1 slip through the air like a greased goose, the whole aerodynamic package was reshaped to make the wedge, um, wedgier. The nose was drooped and gained an air dam, the wing mirrors were binned for smaller and sleeker ones (to channel air towards ducts in the flanks), and an incredibly heavy (it's literally a three-man job to lift it up) solid-steel trunk lid and rear wing assembly was added.
ADVERTISEMENT - CONTINUE READING BELOW ↓
Which, given how light the front goes at speed on a standard M1, we can only assume makes for a bum-puckering experience at the silly high-speeds intended. Finally, because it was the Eighties, Blaupunkt stuffed as many speakers as it could into the cockpit.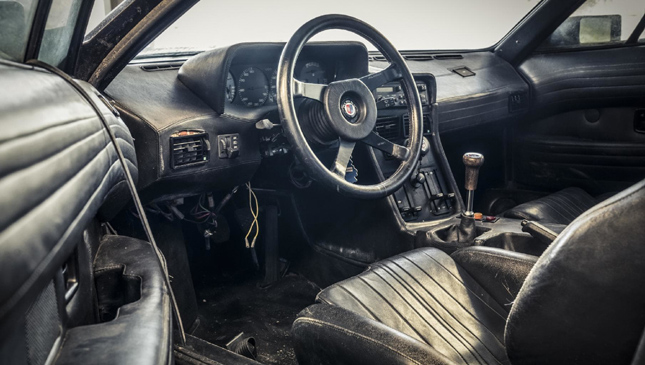 Then, on October 17, 1981, Harald climbed behind the wheel at Ehra-Lessien, cranked up the boost via the beastly knob protruding from the dash, pointed the M1 at the horizon and pinned the throttle until he maxed it out at 301kph, beating the old record by 18kph. Success!
ADVERTISEMENT - CONTINUE READING BELOW ↓
Sadly, the story goes downhill from here.
Three years after the record, the M1 was traded by an Alpina dealer in Germany to Piet Oldenhof in Holland. Being 1984, the car had since been resprayed two-tone silver and blue, complete with an airbrushed hand grasping a sword on the bonnet. Classy.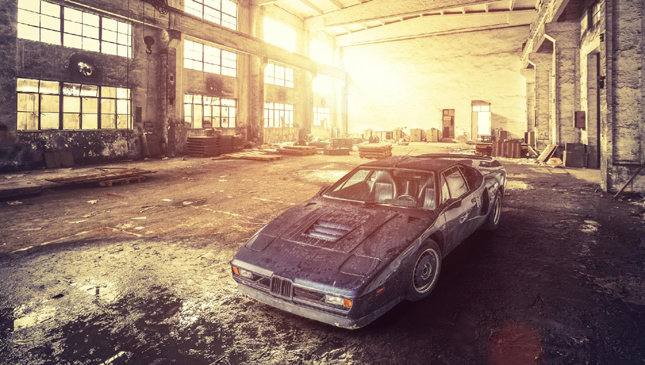 ADVERTISEMENT - CONTINUE READING BELOW ↓
Then, having been resprayed, some bozo ripped off the sump, leading to a new M88 having to be fitted in 1988. A year later, the M1 was auctioned off in Paris to a Japanese investment agency, only to reappear at a random dealership in Ilford in the UK in 1993. It was bought only for the owner to tragically pass away.
Since then, it's been left as an heirloom. One that's sat on a driveway for the past 15 years, hence why it looks like it does. However, recently, BMW specialists Munich Legends dragged it in to their workshop to see if a restoration was possible. They told us it's not off the cards, but it'd be a project that would require deep, deep pockets. So, who fancies getting one of the maddest M1s in the world back up and running again?
NOTE: This article first appeared on TopGear.com.ph. Minor edits have been made.
ADVERTISEMENT - CONTINUE READING BELOW ↓