BMW hasn't made an M5 Touring since the V10-engined E61. Not enough demand, it says. Well, German tuner Carbonfiber Dynamics thinks this is utter nonsense (and we agree), so it has made its own. Everyone, say hello to a near-enough factory F11 BMW M5. With 900hp, because obviously.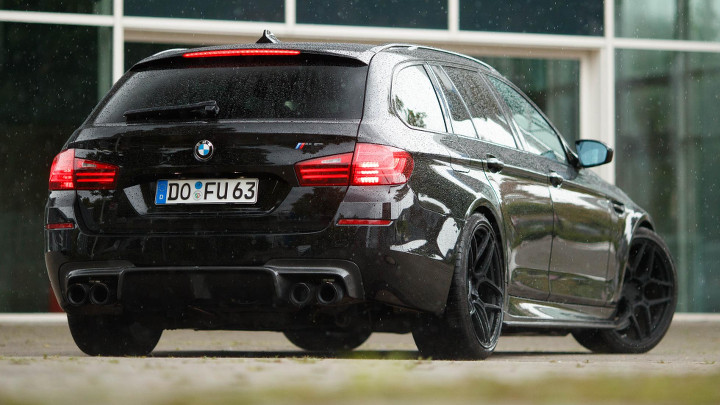 Yep, the tuning company took a standard 550i Touring and to it fitted the entire driveline from an F10 M5. That's the engine, transmission, axles, suspension, differentials...the lot. This took a substantial amount of time and effort, we're told. Some eight months to do the heavy lifting, then recode the 39 control units so the thing would actually start and drive. Then the suspension was binned for K3 coilovers. Bigger brakes were fitted, too, plus a carbon aero kit originally designed for the M5 sedan.
Continue reading below ↓
Recommended Videos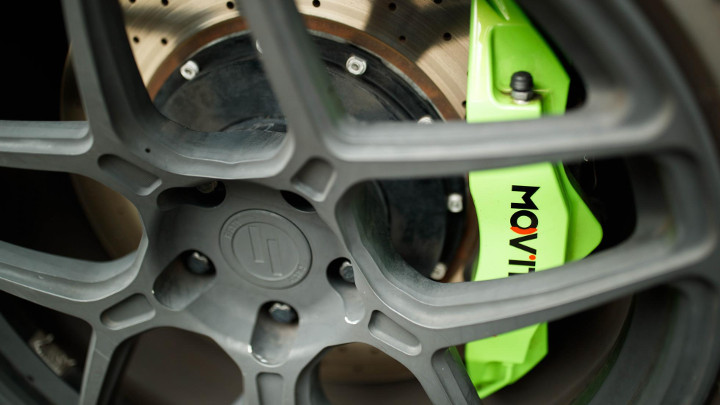 As for the engine, it was given new turbos, better cooling, and a new 10-plate clutch. At the moment, the F11 M5—which Carbonfiber Dynamics calls the M5 R Touring—has 720hp. But after a trip to BMW specialist Aulitzky Tuning, it's expected to generate 900hp and 1,300Nm. All sent to the rear wheels, don't forget.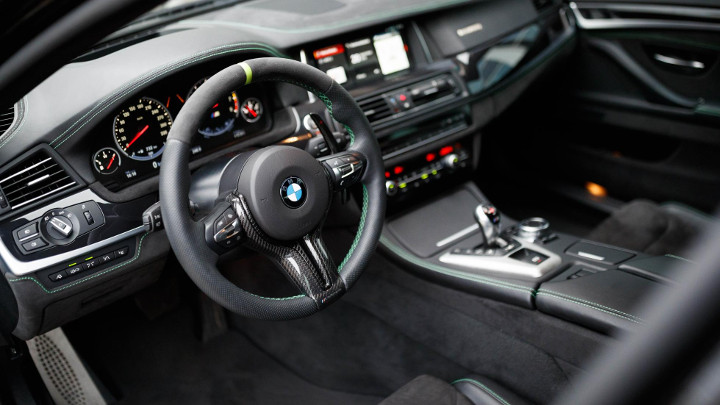 Meanwhile, the interior is trimmed in leather and alcantara, stitched with green thread and retrofitted with the iDrive infotainment system from a newer 5-Series. 
We quite want it. Might you be tempted?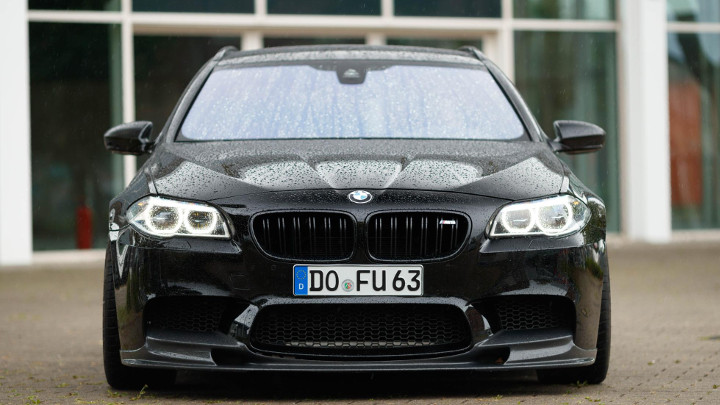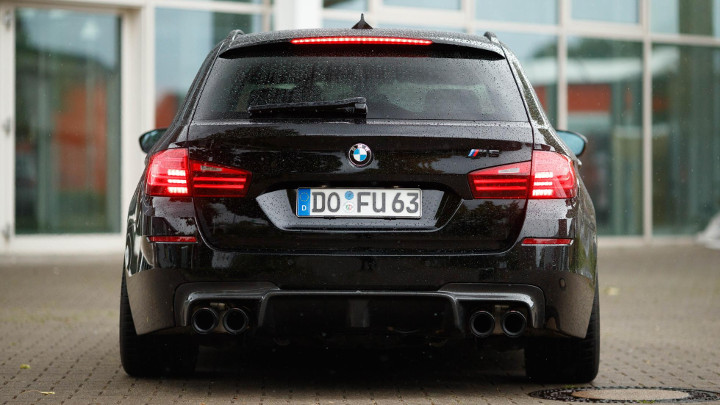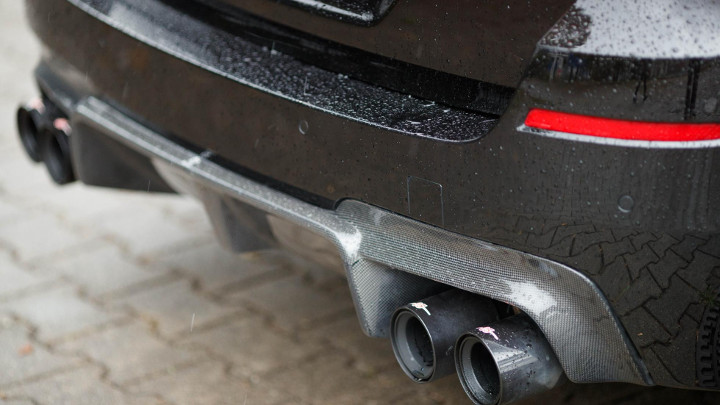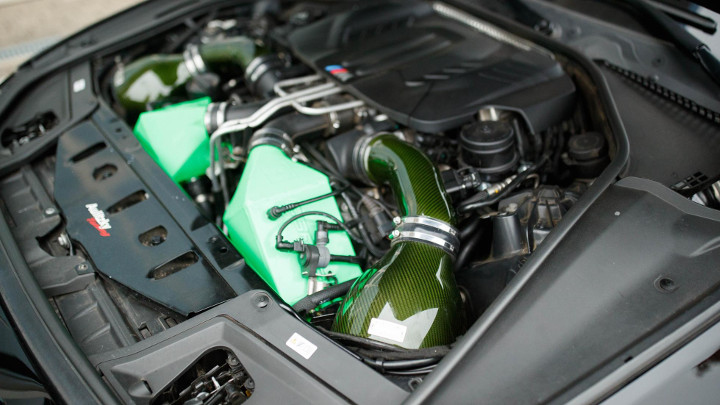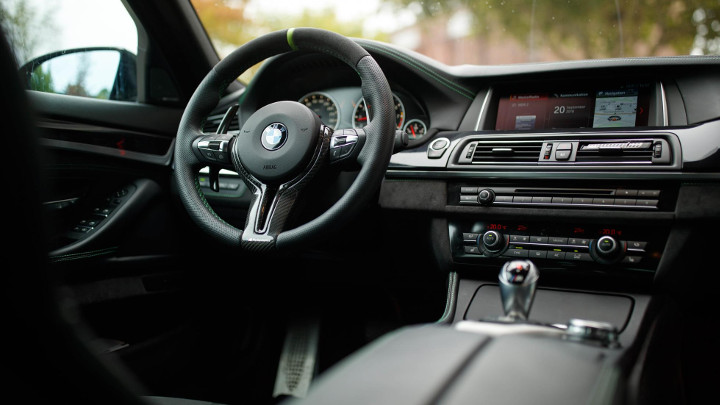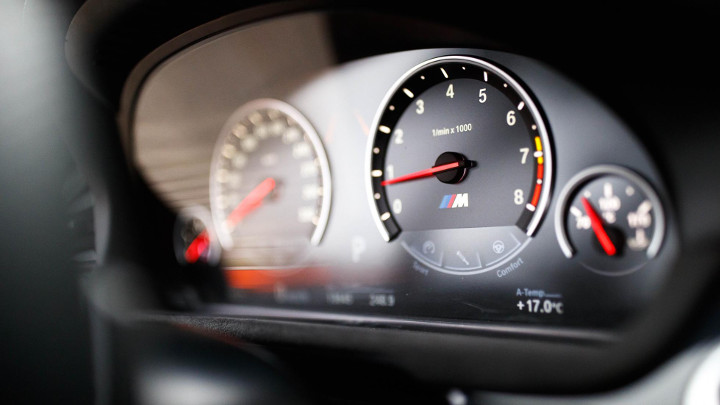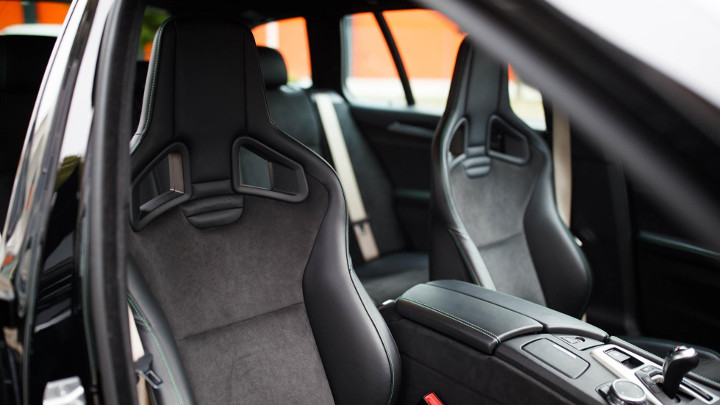 NOTE: This article first appeared on TopGear.com. Minor edits have been made.