'Hungry for Adventure' was a media ride-and-drive event organized by Mercedes-Benz Philippines to promote their SUVs as vehicles for the youthful and adventurous. The event included truly exciting activities like paragliding in Carmona, Cavite, and trekking to the mouth of Taal Volcano.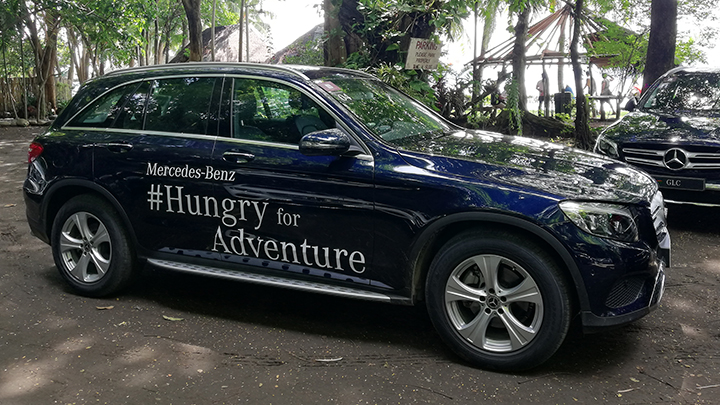 ADVERTISEMENT - CONTINUE READING BELOW ↓
As a motoring journalist I have very little space here to tell you about how much fun we had paragliding and trekking. I'll let the pictures here and the social media guys that were there tell you about that stuff. Let me instead tell you about the GLC 200 and GLC 220d, midsize SUVs that Mercedes-Benz offers to the local market. These were our principal rides during this event.

At Carmona, Cavite where the Paragliding Club is located, the organizers had set up a short off-road course, portions of which were thoroughly soaked and muddied by the recent rainy weather. Now, I don't have much experience off-roading and thus, I'm no expert at handling muddy conditions. But I do like to drive fast. And drive fast on the mud I did! The GLC220d has AWD and it was the first vehicle I took on the course. I was making that car break traction, spinning its wheels, throwing mud up the sides of the car, and getting it skewed up sideways—what fun! Also, I was purposely slowing down in the muddy sections, and spinning the wheels there to see if the AWD would get stuck. But it did not, and was quick proof that the Mercedes-Benz 4matic system is quite capable on muddy and slippery conditions.
ADVERTISEMENT - CONTINUE READING BELOW ↓
Recommended Videos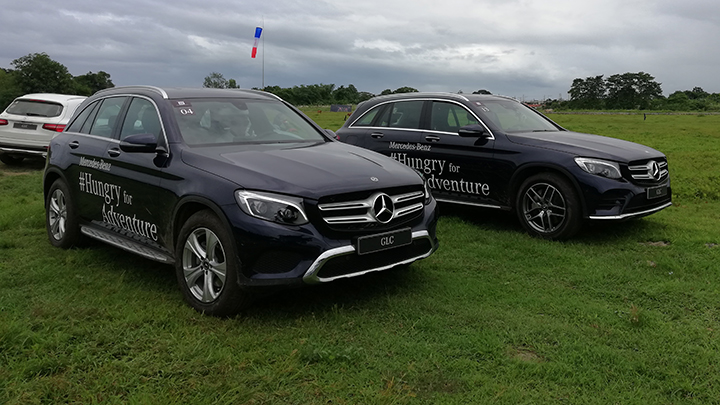 Next up was the GLC200 which I tried to do the same stuff with. However, the GLC200 is a RWD only vehicle. And I was probably asking too much from it. Thus, when I slowed down in the muddy sections, and tried to get it stuck, I promptly and quickly did get stuck. Fortunately, colleagues were there to help me out. That off-road course was very rough and I took both cars around them with reckless abandon. I did not hear a squeak, nor the slightest hint of a rattle, in any of those cars. They are the quintessential hewn-from-a-block-of-steel Mercedes-Benzes.
ADVERTISEMENT - CONTINUE READING BELOW ↓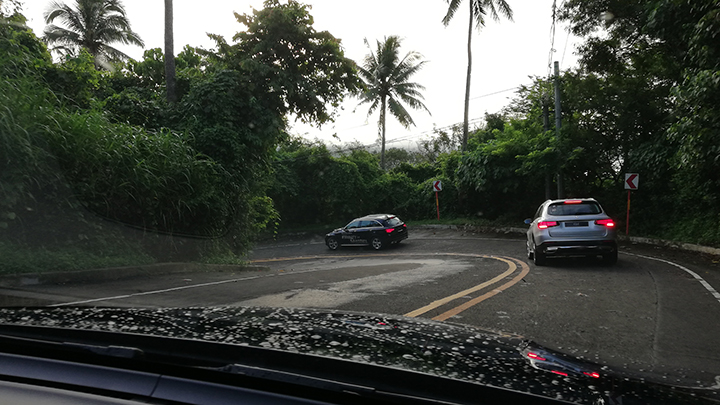 Most of the driving we did was following a convoy, and I can't really get to know a car under such driving conditions. However, there was a moment after the trekking in Taal that I was able to "test" the turbodiesel variant. A couple of other motoring journos and myself were the first to get back from trekking in Taal, and we were told that we could go ahead back to Escala Hotel up in Tagaytay. So I took the key for a GLC220d; 400nm of torque would come in useful for Sungay Road. going up to Tagaytay. Sungay Road is an 11km mountain pass with some of the tightest and twistiest roads I've ever seen, with 8% to 11% grades in some portions.
ADVERTISEMENT - CONTINUE READING BELOW ↓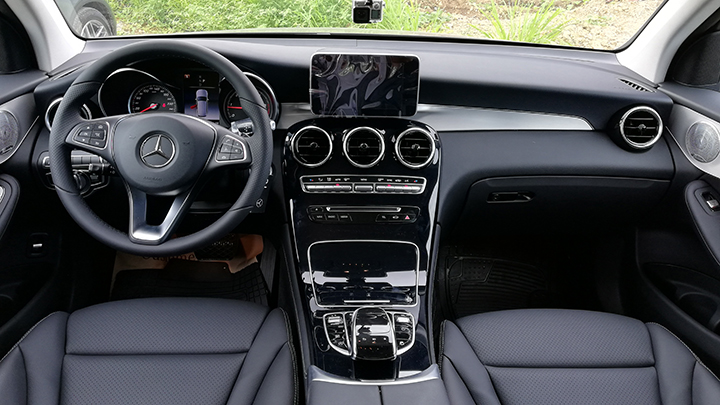 I get in the driver's seat of the GLC220d, fire it up, and adjust the seat and steering wheel to my optimized preferences. Mercedes-Benz power-seat controls are second to none, and the aluminum finish on the switches looks so rich. The front seats are not only comfortable but supportive. Not as snug and supportive as an aftermarket Recaro seat, mind you, but good enough that I don't complain. They even have adjustable thigh supports. Although, I would have preferred genuine leather to the faux-leather upholstery that both these SUVs are offered with. The steering wheel has both tilt and telescopic adjustment and it doesn't take long to find the optimum setting for the seats and the wheel. I wait for my compatriots to get in the car, put the transmission in Drive and switch to the Sport+ driving mode. If "Sport" mode is good, "Sport+" must be better!
ADVERTISEMENT - CONTINUE READING BELOW ↓
On a tight, twisty, steep uphill road like Sungay Road, you need a lot of torque and a car that handles well. A small sports-car with good torque is ideally what you want here. Something that can change direction rapidly, with precision, and put power down to the wheels immediately. Because when there's a car or a truck that's having a hard time getting up that hill you don't want to be stuck behind that. You want to pass, and passing opportunities can be awfully short in such a setting. For those opportunities where milliseconds count, you need equipment that will not fail you. Be that as it may, I'm asking all of this from a luxury SUV —better known as a soccer-mom car.
The opening grades and turns at the foot of the mountain were a good warm-up. We pass the slower cars easily with a lot of room to spare. As the grades become steeper, the road becomes narrower, and the turns much sharper. The cars and trucks in front of us are now having a hard time but we pass them easily. Performance driving savvy passengers give you more eyes; coming upon a big slow truck, I was bobbing and weaving my head trying to see if there's a car coming on the opposite lane. My companion says, "Clear!" I mash the go pedal to the floor and pass that truck as if it were parked. As we gain momentum from passing, I have to brake hard and downshift for upcoming turns. The 9G-Tronic transmission responds quickly to my commands to downshift and upshift, which allows me to be in the right gear in a fraction of a second. The steering is light with good feedback. And in the sharp turns, the chassis rolls but not so much that it discourages aggressive driving. My companion even said: "That's the first time I've ridden in the backseat of an aggressive drive that I didn't get dizzy." From a performance standpoint, and in demanding conditions, this car is no slouch and it will not fail you. And it does all this while keeping you ensconced in a serene, quiet, and luxurious cabin.
ADVERTISEMENT - CONTINUE READING BELOW ↓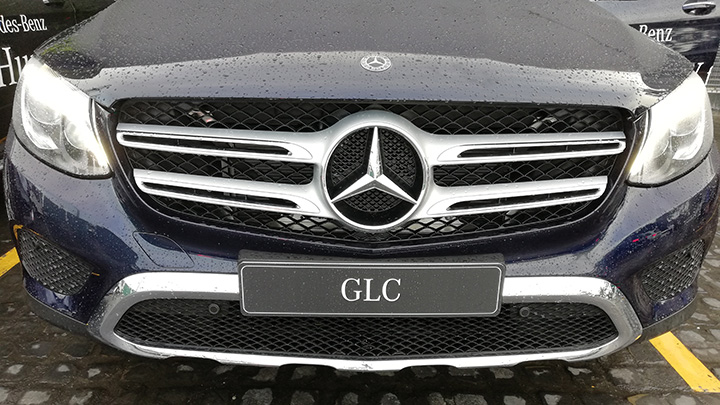 It's very difficult to find fault in this car. The attention to detail is staggering. The air-conditioning vents are the most expensive feeling vents I have ever felt in my life. They move with a measured amount of torque from side to side, and at its center position it reassures you with a tactile click. I only wish that Mercedes-Benz Philippines also included the genuine leather upholstery, the wood trim, and the aluminum finish vents on the GLC. Trim items like these are a must at this market level and are sorely missed when not around.
ADVERTISEMENT - CONTINUE READING BELOW ↓
But nitpicking aside, overall this is a worthy Merc. And once again, I am convinced that Mercedes-Benz automobiles carry a certain social mystique on the road. Mysteriously, most cars give way as you approach with that shiny three-pointed star on your grill.
GLC 200
Engine: 2.0-liter turbopetrol inline 4
Power: 184hp
Torque: 300Nm
Drivetrain: RWD, 9G-Tronic Transmission
Price: P3.99m

GLC 220d
Engine: 2.2-liter turbodiesel inline 4
Power: 170hp
Torque: 400Nm
Drivetrain: AWD, 9G-Tronic transmission
Price: P4.59m