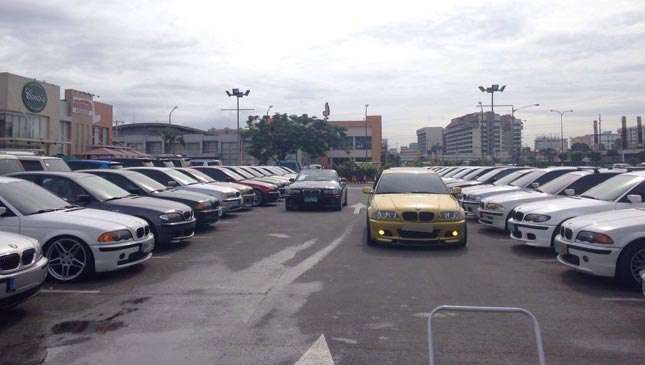 We love car clubs. We love meeting the interesting people in the parking lot, who know exactly how we feel about a certain car enough to build a brotherhood out of that feeling. We appreciate the helpful guys who have answers to what's wrong with the car, and to the bro who can point us to the cheapest accessories in Banawe. We love these guys enough that we even have a monthly section dedicated to the cars and bros culture.
However, it's also very common to meet people we would rather not meet. We've heard all kinds of stories, mostly good, but unfortunately some bad. We've even identified the different types of people you meet in a car club. But if you're suddenly not getting any invitation to this Saturday's hangout or this Sunday's early fun run, might want to check out the reasons why:
Continue reading below ↓
Recommended Videos
1) You turned the club into a buy-and-sell-hub. There are plenty of buy-and-sell groups, we're sure, but there are clubs who simply want to band together, hang out, and check out each other's rides. Of course, there are many Facebook groups that allow members to post their products, but not all. We've heard car club peeps bemoan that some simply join the group to sell, sell, and sell.
2) You create a subgroup within the group. And apparently that's where most car club dramas start. We're not talking about club chapters here. Some club admins feel that when you create a subgroup within the club, you are creating a clique. And that, friends, is how another breakaway club is born, and why we will never run out of clubs to feature.
3) You badmouth your other club/s. When you're part of many clubs (which is okay), you're bound to be surrounded by different people and totally different sets of club cultures. You might feel that XXXX Philippines has better fun runs but YYYY Pilipinas holds exciting raffle promos during eyeballs. And that's not an excuse for you to badmouth one to the other, okay?
4) You joined the club for the inuman sesh. Tell us again why you're in a CAR CLUB and not just in a club?
5) You owe people money. It's okay if you can't contribute to the outreach program, totally understandable. What we don't get is when you have your bro cover for your drinks and meals every Saturday eyeball because you forgot your wallet/medyo short sa cash right now/wala pang sweldo/walang binigay si misis etc. Oh they know, and we bet they remember.
6) You were in it just for the stickers. 'Nuff said.
7) You are not the 'best' member. You're the club's keyboard warrior. You insist on hiring a specific shirt supplier. You've hit on the girls of the club online. You've hit on another bro's girlfriend online. You've disagreed with the eyeball location/time on the event page far too many times. You have no chill (and we're pretty sure that you'll have no club soon enough too).
We've met many cool car club guys and girls, don't get us wrong. They are the some of the most helpful and jolly people you'll meet at the parking lot, especially on the weekends when you notice rows and rows of cars with the same model and make. It's just that these clubs are not immune to drama and there's bound to be some bad eggs in the group. Don't be one of them.