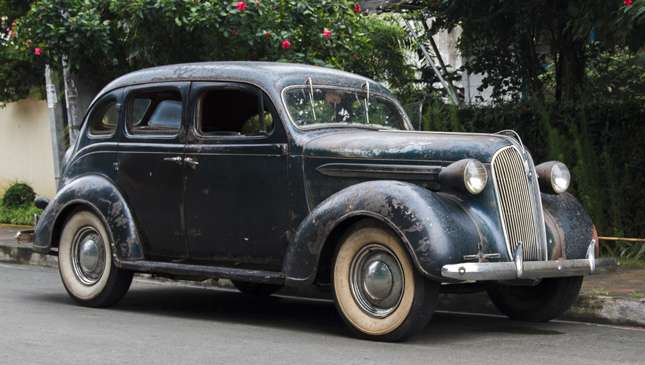 Everyone who is into this car collecting hobby has a story about how they acquired their prized possessions--no matter how mundane. However, there are some stories that simply stand out and can be retold over and over again. This 1937 Plymouth is one such car with an awesome tale.
Alfred Perez is the lucky owner, and he tells us that it isn't only the beautiful patina that makes this Plymouth special. An old man dropped by the shop one day and told him that he had a car tucked away in Biñan, Laguna, and that he was looking to sell it. He was already quite old and wanted the car to go to a good home. This kind of thing happens to Alfred often because he is known as the go-to guy when it comes to American classics. In fact, a number of his most prized cars have landed on his lap this way. Anyway, back to the story.
Continue reading below ↓
Recommended Videos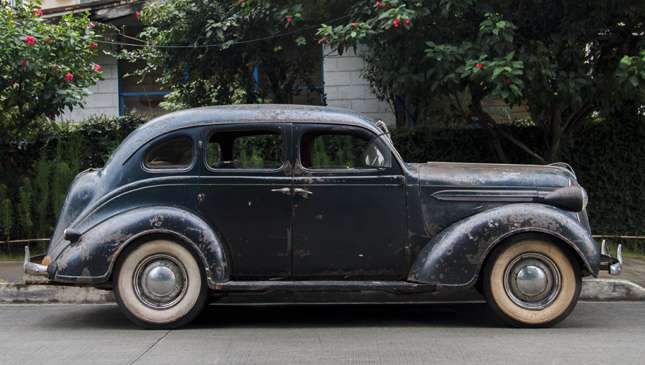 When asked to describe the car, the old man just said that the headlights rested above the fenders, and its doors opened the wrong way. To Alfred, this meant that the car was old, probably pre-war 1940s and below because of the orientation of the lights--and that it had suicide doors. Already, it was a promising prospect.
Alfred hopped into his car and followed the old man to Biñan that same day. As it turned out, the owner lived beside the house of Jose Rizal's mother, and there was no indication whatsoever that there was a car parked inside. The Plymouth rested on jack stands, a good sign that the owner is a car guy who knows the value of his ride and how to keep it preserved. The car has always been part of his family after all.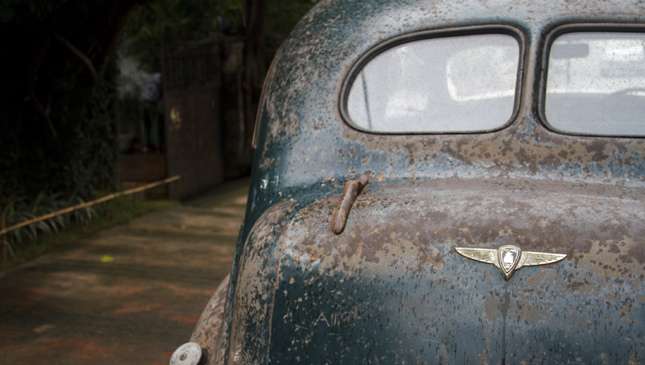 While looking the body over, Alfred learned more about the car's history. Apparently, it was seized by Japanese soldiers during the occupation, and was used by them for a few years. The family figured that their prized Plymouth was gone, but a friend of theirs spotted the car in 1945 after The Liberation. It was abandoned on a Binondo side street, yet with everything intact. The family went there immediately--spare key in hand--and the car started right up. They happily drove it back to Biñan, blessed and relieved that their old car was back with them again. It has been parked in the family house ever since.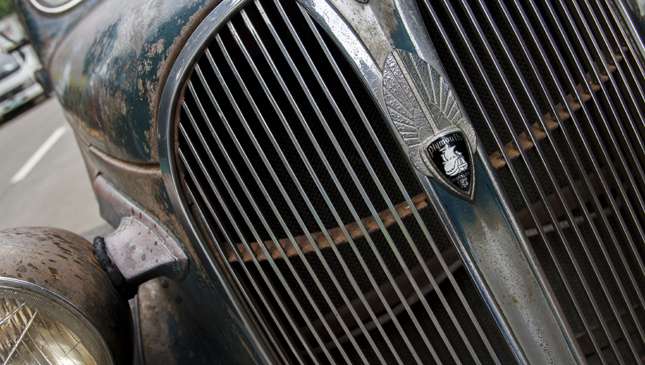 When Alfred arrived, there was a bit of a commotion because the neighbors had no idea that there was a classic car parked in that house. A local councilor even got wind of the sale and tried to keep the car in Biñan as a historic vehicle instead. No dice, though. The sale was already done. And even if there were bigger offers, the owner stayed true to his word of selling the car to Alfred.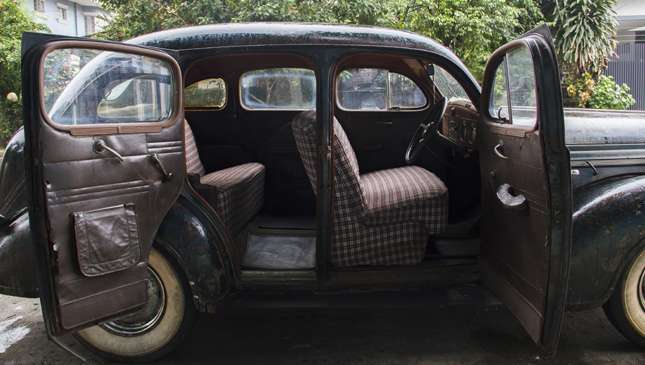 Wisely, he called for a flat-bed truck and got the car out of there in a flash before anyone else could protest the sale. Now, the storied Plymouth is in his shop, and in very good running condition. The engine fires right up, and he uses it every so often. This is a much better fate than being permanently propped up on jack stands in a museum somewhere in Biñan, to deteriorate and rust away.
Why is it RHD? We aren't really sure, but Alfred says that the car might have originally been for export to Europe. Anyway, he retained the patina because of the car's excellent back story. And it's one that he doesn't mind telling over and over.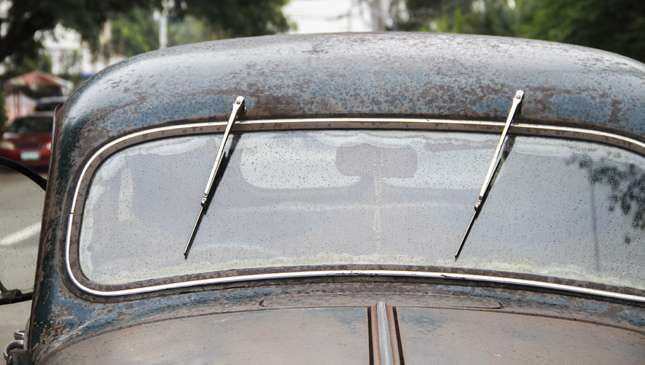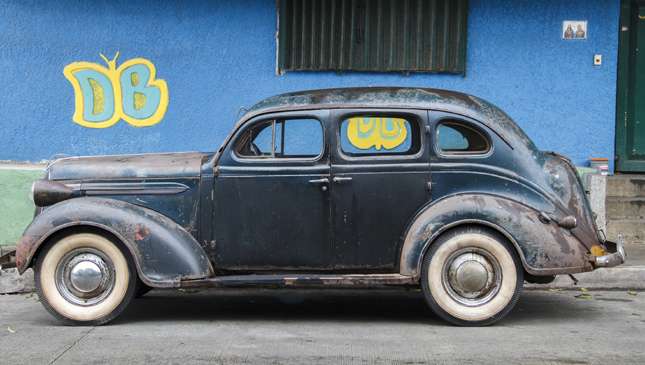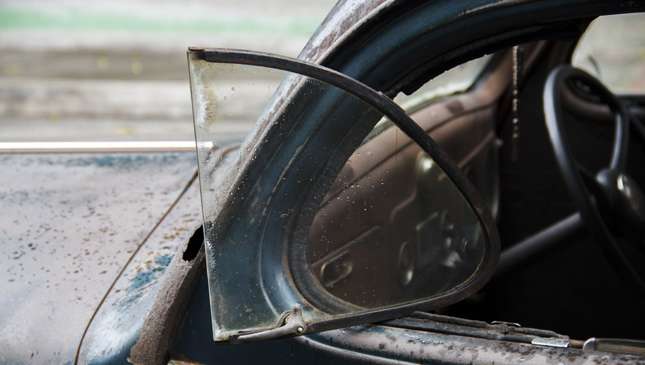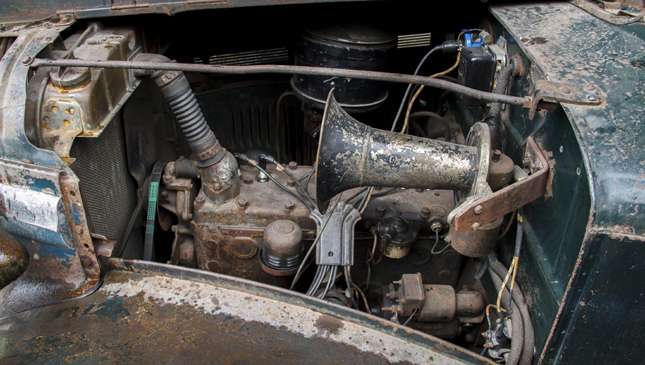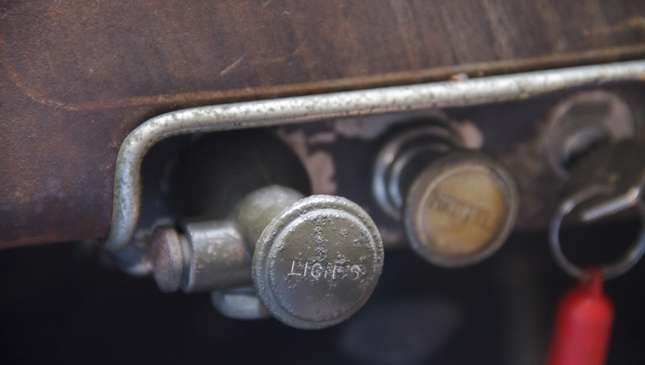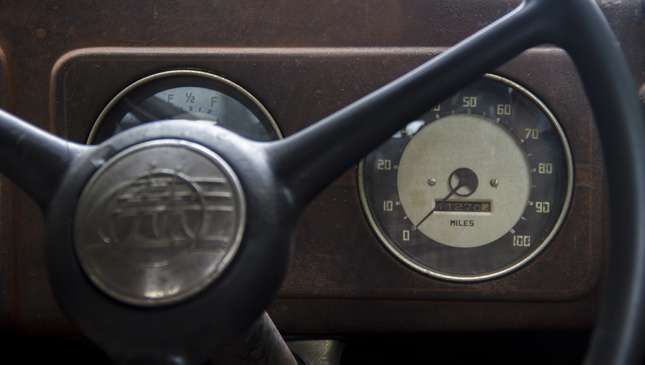 Note: This article originally appeared in Top Gear Philippines' March 2017 issue.