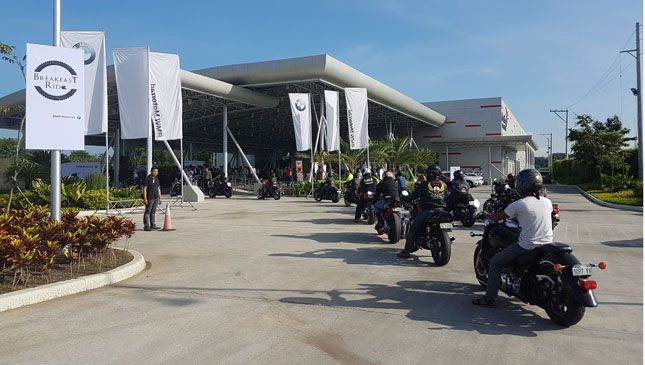 As riders, my husband Pat and I enjoy our weekend breakfast rides for obvious reasons: The weather and traffic conditions for motorcycle riding are more pleasant and forgiving during these early hours of the day. It's just such a perfect way to spend the weekend. Whether we ride on our own or with our riding group, the UHAW Adventure Riders, the enjoyment level always runs high. The fellowship from the laughter, stories shared, shop talk, and eating can sometimes last for hours!
ADVERTISEMENT - CONTINUE READING BELOW ↓
We were fortunate to be able to join two of three amazing breakfast rides organized by the "Together We Ride" husband and wife team of Raymon and Malou Gabriel. Together We Ride is the collective term the couple chose to name their fun (not fan) page on Facebook. The Gabriel couple has been riding all over the country since 2014 and has been avid promoters of motorcycle tourism.
They recently embarked on another project not just to promote motorcycle tourism, but to enhance and maintain the spirit of camaraderie in and among different motorcycle riding groups. Simply called "Breakfast Ride," these events were initiated by the Gabriels as a means for riders to just have fun. Be it through making new friends, seeing old ones, talking about riding and motorcycles, playing games, or eating a hearty breakfast.
The two Breakfast Ride events that I have attended were the second and third ones held at Martessem Mountain Resort in Tanay, Rizal, and at Laus Group Event Centre in San Fernando, Pampang, respectively. The event was attended by Levy P. Laus, CEO of the Laus Group, and Dior Laus, executive director of Premier Cars BMW.
ADVERTISEMENT - CONTINUE READING BELOW ↓
Recommended Videos
Aside from enjoying the ride that takes us to and from the venues, I was in awe at how remarkably well the organizers were able to bring together such a large group of riders each time. The second event had 22 motorcycle clubs and more than 200 riders in attendance, while the third, which happened on September 25, was even more well-attended by 38 clubs and more than 600 riders!
Ask the veteran riders, and they will attest that unifying big motorcycle clubs is a far-fetched dream. Past motorcycle conventions were rocked by jealousy, walkouts, boycotts, fistfights, and a lot more negative vibes. Through the Breakfast Ride, the Gabriel couple's Together We Ride line was not just for show. Unity among riders has become a reality.
They arrived in different bikes, club shirts and color themes. But they all queued and registered, ate with civility on tables, took the late breakfast together, and joined the fun games.
ADVERTISEMENT - CONTINUE READING BELOW ↓
The organizers successfully remained in line with their 'Proud to be Pinoy' theme for each event. From the breakfast menu to the fun game of 'bato-bato pick' with a twist. There was even a cultural show of folk dances at the third event. And as if those weren't fun enough already, a raffle was held at each event—prizes of which were donated by generous sponsors.
It's evident how much care and thought they put into organizing these events. The informal reviews given in numerous Facebook posts after each event are true testaments to the happiness everyone felt.
I always look forward to the weekends when my husband and I take our breakfast rides. With this really great concept of Breakfast Ride, there's another reason to look forward to them, and I can't wait for the next one!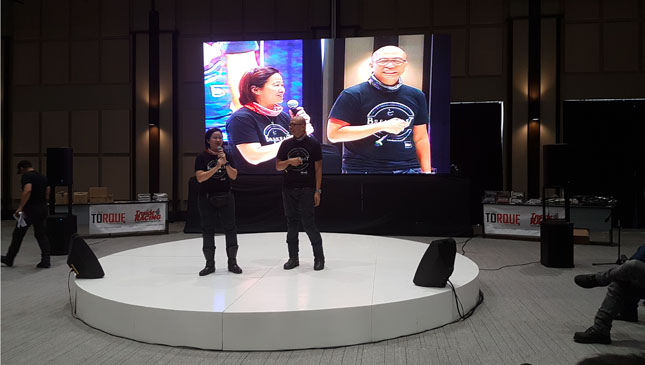 ADVERTISEMENT - CONTINUE READING BELOW ↓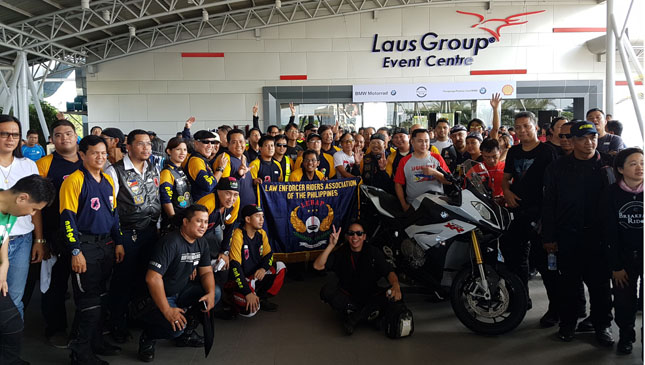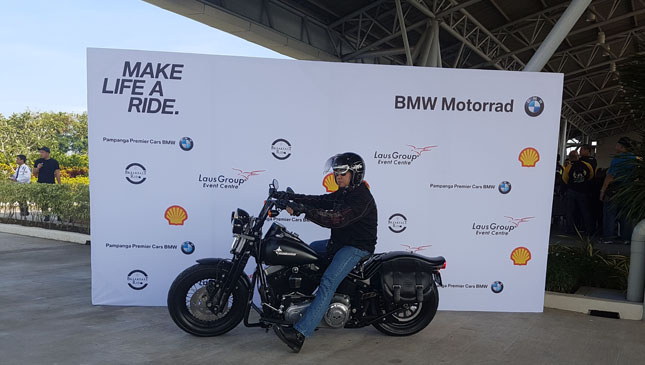 ADVERTISEMENT - CONTINUE READING BELOW ↓