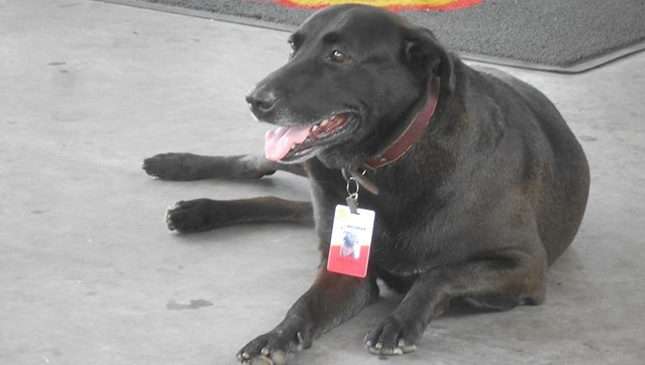 "Oh man, these gas prices have really gone to the dogs." Dad jokes aside (hehe), here's a little news for the dog lovers out there: A gas station in Brazil has hired a stray dog to become a gas station attendant after he was abandoned there as a pup.
The story went viral on social media via the Facebook page Group FERA—an NGO dedicated to raising awareness for animals. The dog, who is now named Negão, was left there by his previous owners during the facility's construction phase. He proceeded to hang around the joint, gaining the affection and respect of the employees, until eventually he was hired during the gas station's inauguration. Check out the post below:
Continue reading below ↓
Recommended Videos
According to Group FERA, besides the loving care and attention from his co-workers and customers, Negão is now castrated, vaccinated, regularly checked by a vet, and wears an ID card. With all these benefits, we think it's safe to assume that Negão is indeed a good boy.
A canine for a gas station attendant? We guess you could call him a…gas-o. Right? Get it?