There was a time when a 12 or maybe even a 13sec run through a quarter-mile was considered fast for a muscle car. But of course, that was ages ago. These days, with the right engine and the right tuning, even an SUV can be a 12sec car. Or maybe faster, even.
Here's proof: these two burly SUVs duking it out on a drag strip. That's a Jeep Grand Cherokee SRT Trackhawk—a full-size SUV—going up against a Ford Explorer EcoBoost—a midsize SUV. Damn, who knew soccer moms go drag racing to pass the time on weekends?
Jokes aside, we don't know what kinds of modifications were made to these two, but we'll run you through the unadulterated numbers and figures first. Left stock, the Grand Cherokee SRT Trackhawk packs a supercharged 6.2-liter Hemi V8 engine under its hood. This generates a whopping 707hp and 874Nm of torque.
ADVERTISEMENT - CONTINUE READING BELOW ↓
The Explorer, on the other hand—assuming this is the top-of-the-line ST variant available in the US in 2020—comes with a 3.0-liter EcoBoost V6 engine that generates a slightly less eye-watering 400 horses and 562Nm of torque.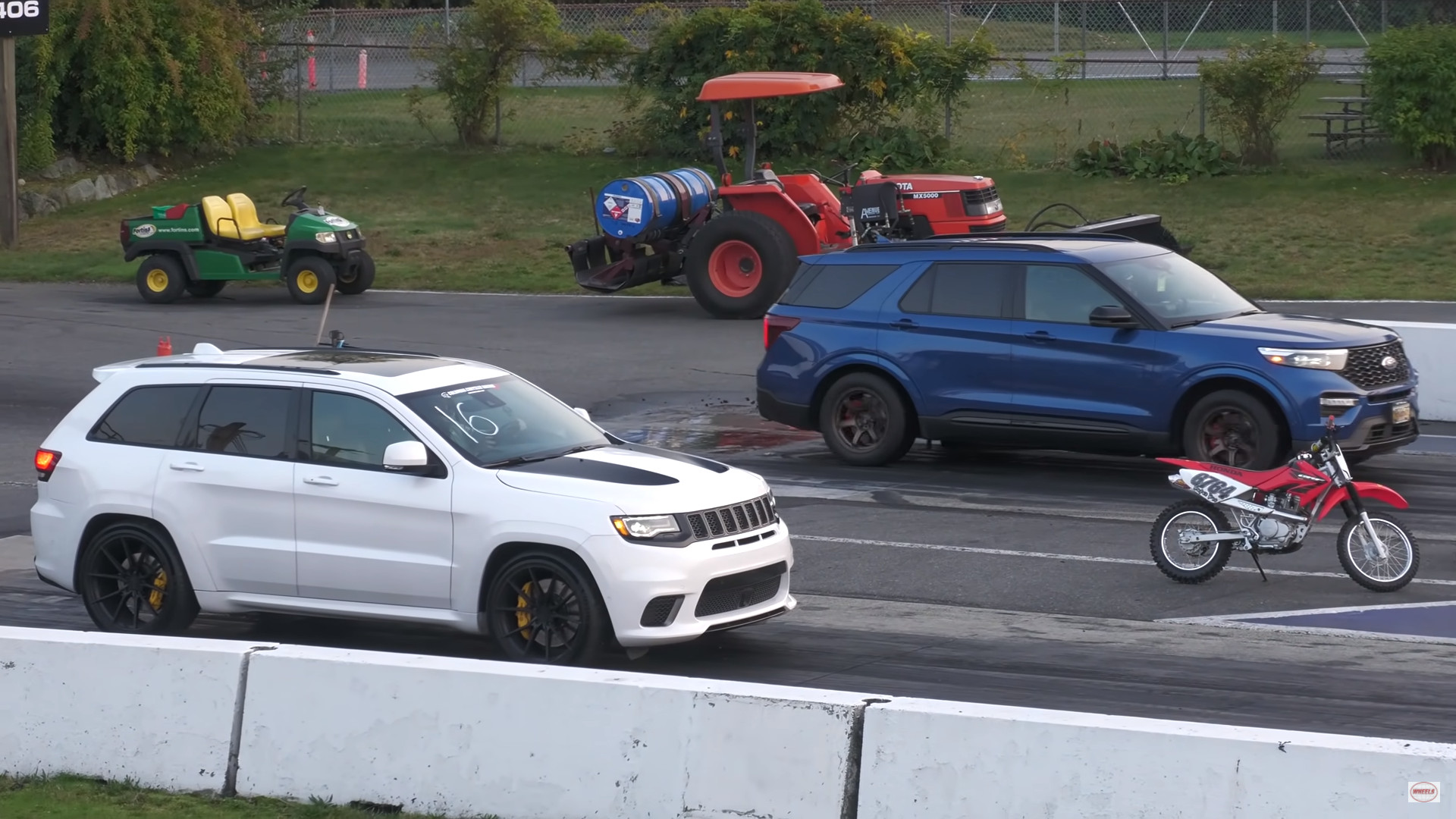 Judging by these numbers, it's clear here who the real winner is, right? Well, no. We've watched the clip several times already—all the runs sound glorious, by the way—and on three out of four runs, the Ford got the better of the Jeep. Again: We don't know how exactly these engines were tuned and how powerful they actually are when tested on a dyno. But clearly, something must have been done to address that 307hp difference.
ADVERTISEMENT - CONTINUE READING BELOW ↓
Recommended Videos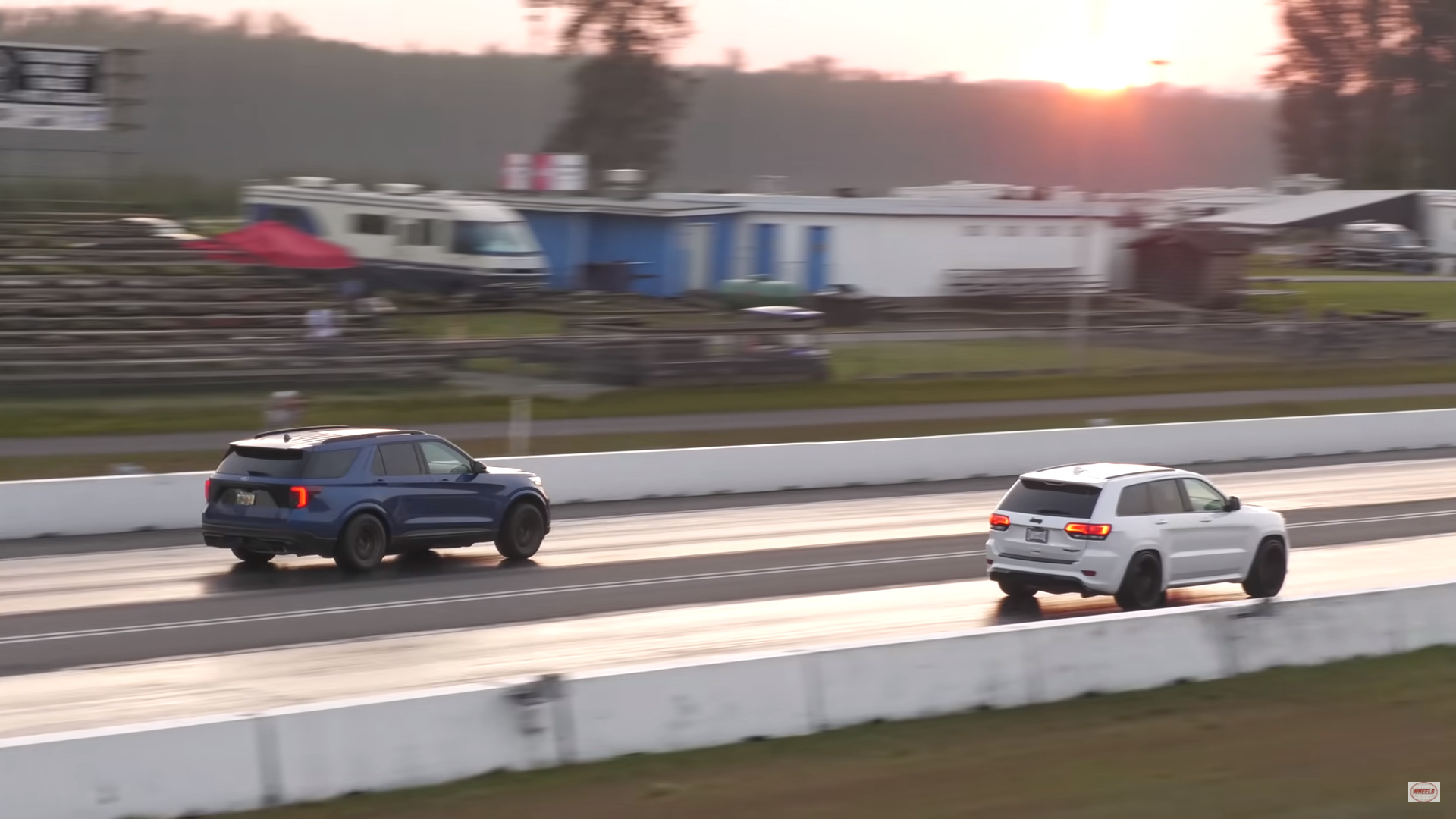 And if you're still not convinced, the SUVs went on solo runs at the end of the video—by then, it's clear which of the two is faster. The Grand Cherokee ripped through the quarter-mile in 11.84sec at 119.23mph (191.88kph), while the Explorer did so in only 11.68sec at 117.75mph (189.5kph). The Jeep may have topped out at a higher speed, but the Ford was quicker across the line.
ADVERTISEMENT - CONTINUE READING BELOW ↓
Anyway, if you want to see the entire thing, you can check out the brief clip below. Honestly the best three minutes we've spent in front of a screen today. Enjoy.