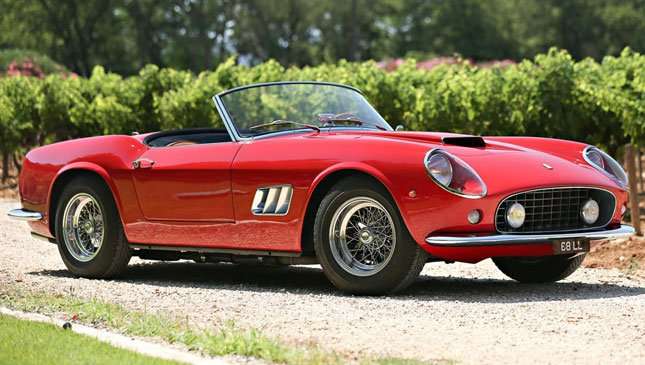 1950s: 250 GT California Spider
Ferrari the organization entered the '50s aged just three, and exited the decade triumphant in sports car racing, Formula 1, and the manufacturer of the world's most desired road cars.
Core to this imperious rise was its 250 model line, an ever-evolving range that encompassed such an array of body styles and technical alterations that even the world's many Ferrari experts often disagree on who did what with whom and when. It also makes choosing a representative '50s Ferrari almost impossible, but we'll go for the 250 GT California Spider.
It was dreamt up by Ferrari's US West Coast point man John von Neumann, who knew a racier convertible would suit his burgeoning showbiz clientele. Luigi Chinetti, the company's indefatigable man on the East Coast, a former Le Mans winner for Ferrari, and the first to recognize the brand's enormous stateside potential, backed the idea and persuaded Enzo Ferrari of its merits.
ADVERTISEMENT - CONTINUE READING BELOW ↓
Launched in 1958 in 2,600mm long wheelbase form, the car soon morphed into the 200mm shorter, 30mm lower SWB car, powered by Giacchino Colombo's magnificent 3.0-liter V12, and available with covered and uncovered headlights. Disc brakes also replaced the earlier drums. Although Pininfarina was by now Ferrari's couturier of choice, the Cali Spider was designed and built by body fabricator Scaglietti.
Just 106 of all types were made, plenty were raced, and owners included film director (and ex-lover of Brigitte Bardot, Jane Fonda, and others) Roger Vadim, French screen idol Alain Delon, and Hollywood hard-man James Coburn. Later generations got turned into the car in John Hughes' 1986 brat pack classic Ferris Bueller's Day Off, although as it got spectacularly trashed, wisely they used a replica.
(NB: the 1940s of course, belonged to the Ferrari 125 S, which made its race debut on May 11, 1947)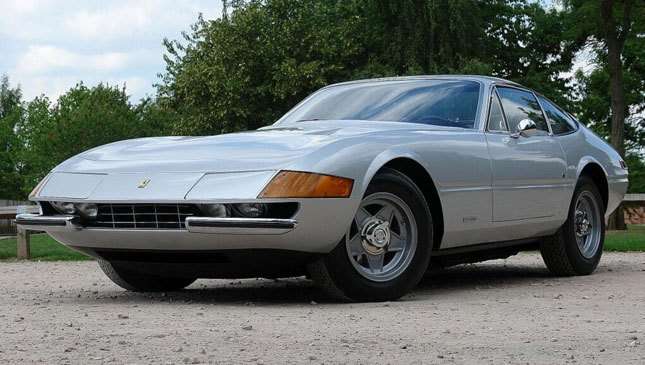 1960s: 365 GTB/4 Daytona
The most famous—and valuable—of all Ferraris is the 250 GTO. But as the ultimate iteration of the 250 bloodline, we'll go to the other end of the '60s, and nominate the 365 GTB/4, better known as the Daytona.
ADVERTISEMENT - CONTINUE READING BELOW ↓
Recommended Videos
It debuted at the 1968 Paris salon not long after Ferrari had scored the legendary 1-2-3 win at the Daytona 24 Hours race with the equally legendary 330 P3/4 (another contender for Ferrari of the decade, but for its race-car only status), and clothed in a Leonardo Fioravanti-designed body that was pretty far out even for those progressive times.
Then, as now, Ferrari isn't afraid of leaping into the dark, something it doesn't always get enough credit for. More than the lovely 275 GTB that preceded it, the Daytona set the template for the imperious, front-engined trans-European playboy express, six huge Weber carbs shoveling fuel into that mighty 4,390cc V12, the low-speed truculence magically transforming the faster you go.
At the time, 1,600kg seemed heavy, but that's what a Renault Scenic weighs nowadays and it doesn't come with 12 cylinders. Brock Yates and Dan Gurney won the original Cannonball Run in a Daytona, crossing the US in just shy of 36 hours.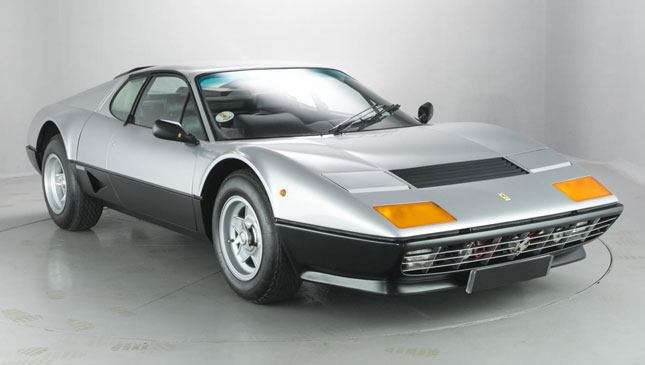 ADVERTISEMENT - CONTINUE READING BELOW ↓
1970s: 512 BB
In which Ferrari bowed to the inevitable and realized that his range-topper really did need to be mid-engined. Lamborghini, an upstart rival that only came into being when Ferruccio fell out with a decidedly high-minded Enzo, had pioneered the layout back in 1966 with the Miura, and clearly the F1 connection was only going to be properly served if the top road car adopted the same format. The 365 BB was shown in 1971, went into production in 1973, and was reworked in 1976's 512 BB.
Another Fioravanti masterpiece, this one had to do battle with the Lamborghini Countach; rarely have two cars so co-defined each other, not least on a thousand suburban bedroom walls. Okay, so 340hp from its 5.0-liter flat-12 might sound a bit lame nowadays, but the 512 BB needed the firmest of hands to wring the best from it, and a sub-optimal center-of-gravity led to tricky on-limit handling traits. But that was part of its feared and revered reputation, and the ride, gear change, and sheer sensory overload of this definitive '70s Ferrari all still have the power to overwhelm 40-odd years later.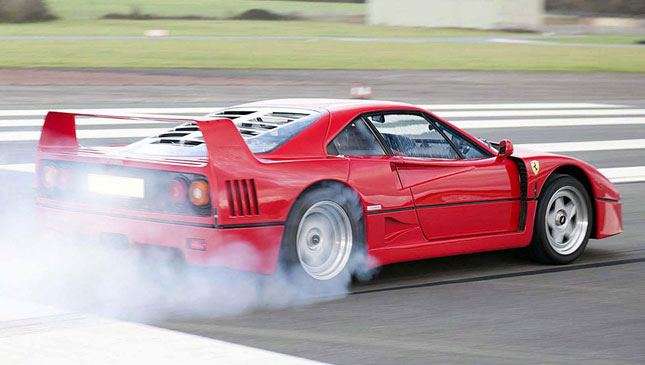 1980s: F40
The F40 was the last Ferrari to be personally overseen by Il Commendatore. It used contemporary F1 tech, with a tubular steel space-frame chassis with Kevlar panels bonded on, while the doors, hood, and trunk lid were all carbon fiber.
The engine was a 2,936cc V8, twin turbocharged to produce 478hp, rocketing the F40 to 97kph in 3.7secs and more important to a claimed 323kph top speed. In 1987, that really was something, the first production car to breach that magic marker. It weighed just 1,100kg, and the years have not diminished its reputation for flame-spitting turbo unruliness.
Ferrari planned 400, but in the mega-money late-'80s demand saw production run to 1315 cars. Yes, the clutch is pretty evil, the synchros tricky, and the gearbox is not for the faint-hearted or indeed anyone who has grown up with flappy paddles.
The turbos spool up in a dramatically old-school way, kicking you in the back and whooshing in your ears. The F40 is a car that seems determined to visit grievous bodily harm on you. That's part of its appeal.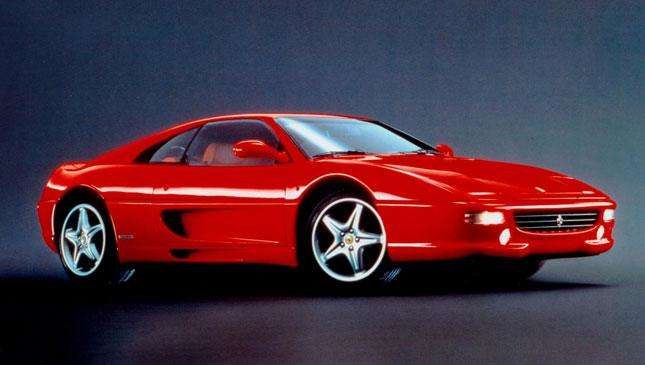 ADVERTISEMENT - CONTINUE READING BELOW ↓
1990s: F355
In the aftermath of Enzo Ferrari's death in 1988, the company flailed around for a while. When former Scuderia team principal Luca di Montezemolo returned to the fray in 1991, he had a mountain to climb—both in motor racing, and with the road cars, something he freely admitted.
Launched in 1989, the 348 had garnered some of the worst reviews in the company's history. Its replacement, 1994's F355, kept the previous car's proportions, but had vastly better aero properties, and the enlarged engine gained a five-valve cylinder head for more power (375hp) and response.
Even now, the F355 remains pretty perfect: It's compact, beautifully balanced up to and even over the limit, the six-speed manual gearbox reinforces everything you've ever heard or read about Ferrari's open-gate 'box, and as you home in on the 8,500rpm red line, it's difficult to imagine any road car emitting a more evocative sound.
Yes, there have been more technically advanced and better-handling Ferraris, and the interior is a bit bad, but the modern Ferrari renaissance kicked off with this car.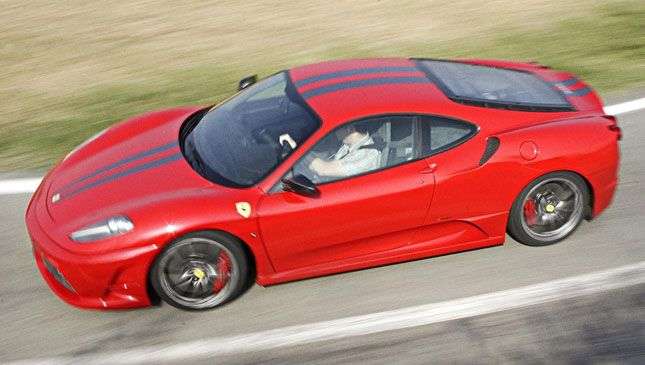 2000s: 430 Scuderia
More recently, Ferrari has used the run-out specials on its main model lines to introduce the latest chassis electronics. Sometimes, as with the 599 GTO and F12tdf, the results are about as extreme as any carmaker would dare to unleash, and thrillingly so if you have the cojones to match.
But with 2007's 430 Scuderia, the ever-evolving F1 transmission was combined with an 'e-diff' to serve up a lightweight (100kg less than the regular car), hardcore Ferrari whose driveline sophistication and chassis behavior was, quite simply, the best we'd experience on a road car up to this point.
Until then, we'd been dealing with traction control. Now it was all about traction optimization, and the through line from F1 really could be identified. The 430 Scud had the engine, power and character to match.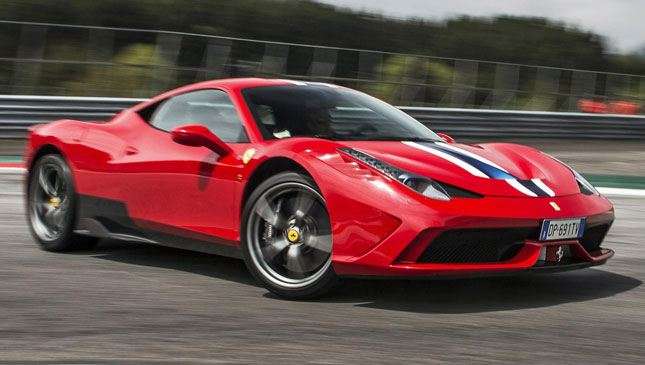 ADVERTISEMENT - CONTINUE READING BELOW ↓
2010s: 458 Speciale
Sorry if we sound like we're repeating ourselves, but the Speciale is to the glorious 458 Italia what the Scud was to the 430. Only more so.
The 4.5-liter engine produces 597hp at 9,000rpm, a specific power output of 133hp-per-liter, which represents the high watermark for normally aspirated Ferrari V8s. Active aero, carbon ceramic brakes, new chassis electronics that even let you get a little slidey without the tears, and a lightning fast dual-shift 'box… frankly, we're still waiting for Ferrari to top this one.
Now, over to you—what are your seven best Ferraris from seven decades?
NOTE: This article first appeared on TopGear.com. Minor edits have been made.