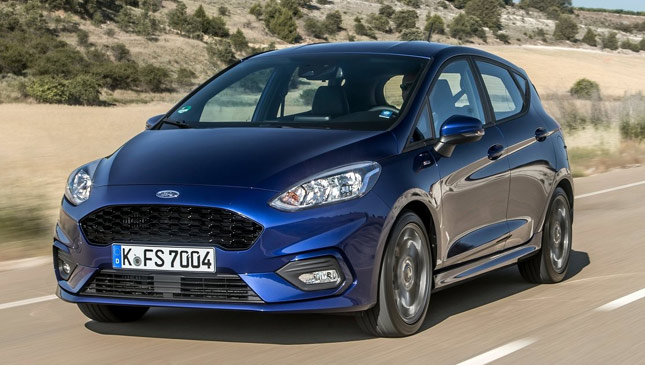 Earlier this month, Ford Philippines managing director Bert Lessard revealed that the American carmaker will be bringing in a handful of new vehicles within the year. Among the models mentioned were the new EcoSport and updated Everest. But what about the new Fiesta?
Sadly, there was no mention of Ford's sprightly little subcompact. Shame.
While the current one has fulfilled its role within Ford's lineup as an efficient and easy to drive car relatively well, we really feel like we're missing out. The new Fiesta was revealed back in late 2016, and is already impressing owners in Europe and other markets with its newfound refinement and added capability. Here are a few reasons why we want it:
Continue reading below ↓
Recommended Videos
1) Better interior.
The one we have is quirky and has its share of interesting bits, but it's time to move on. The new Fiesta's cabin is just worlds better with a sleeker dashboard, more modern design components, an updated steering wheel, and a less confusing layout. Also, some variants feature unique touches like quilted seats. Frankly, it's way less polarizing than the current one with its emphasis on all things round.
2) Modern infotainment system.
Fewer buttons and more features make for a more convenient infotainment experience. Combine this with a more straightforward interface for the climate system, and Fiesta owners will be spending less time fiddling with controls and more time focused on the road. Of course, this is if we get the fancy floating touchscreen.
3) New design cues.
The current Fiesta isn't an ugly car by any means, but that doesn't mean there isn't room for improvement. We particularly like the subtler headlight and taillight designs, and the sportier fascia. Depending on the variants we get here (if ever), we can have a wide array of looks to choose from.
4) Variety is always welcome.
Here in the Philippines, the segment is absolutely dominated by Japanese carmakers. Specifically, the Honda Jazz, the Mazda 2 and the Mitsubishi Mirage come to mind first. Can the entry of the new Ford Fiesta shake things up a bit?