1) Yamaha OX99-11
Catchy name, huh? In fairness, most great Formula 1 cars pinched names from dishwashers (MP4/4, FW16, W09 EQ Power+, I could go on).
Like most 'F1 cars for the road,' the OX99 came about as a sort of road-going billboard for a company's F1 efforts. Yamaha was supplying F1 engines back in 1989, so by 1992, it wanted to make a street car to celebrate that fact. The tandem center-seat OX99 was basically a wing, a steering wheel, and a 400hp 6.0-liter V12 that revved to over 10,000rpm.
The noise was biblical. So were the development costs, and due to a recession in its homeland, what could have been Japan's first hypercar was shelved with only three prototypes produced.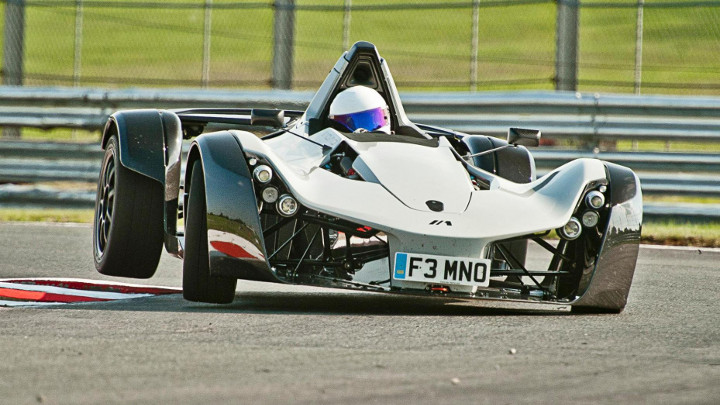 The most single-minded, gloriously-selfish sports car made today is the sublime Mono by Briggs Automotive Company. The spec sheet reads something like this: one seat, sidepod air intakes, and a steering wheel with color-coded buttons, teeny paddle shifters, and one of the coolest instrument displays in all of motoring.
Slap on a wing and some oil-giant sponsorship, and it'd look ready for the Monaco grid. Bet you'd keep up with this year's Williams.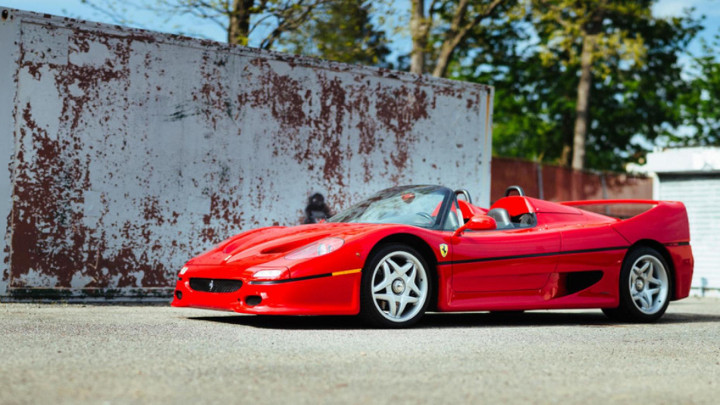 For a while history wasn't kind to the Ferrari F50, which was deemed uglier and slower than the iconic F40. But, as those radical '90s lines look classical with every passing year and we come to appreciate the lunacy of its F1-derived engine, it's having its moment in the sun.
In case you're not aware, the 4.7-liter V12 in the back of the F50 shared its basic block with the 3.5-liter V12 Ferrari used in the 641 F1 car, five years before the F50's birth. Rear suspension was bolted directly to the engine block, too. And praise be, you worked those revs not with a primitive paddle-shift transmission, but a six-speed open-gate manual. Just like an F1 car from ye olden days.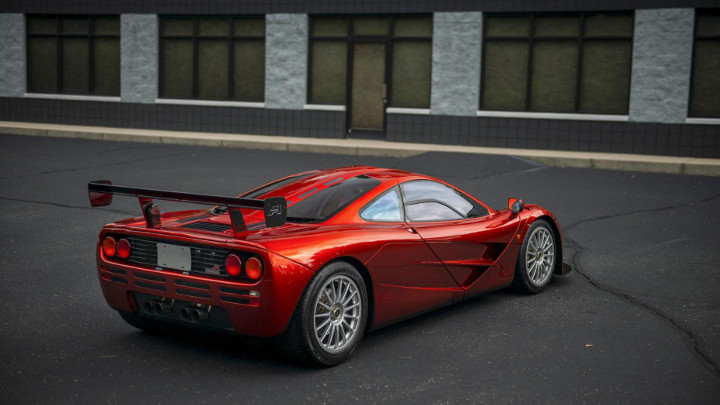 While we're on the '90s hypercars, the F1 needs a mention. Tenuous? Well, you sit in the middle, it's built entirely from carbon fiber, and it used tech banned from F1 racing, like a ground-effect fan and active aerodynamics. So while the F1 was conceived to be the greatest driver's car rather than an out-and-out racer for the road, it owes enough of its makeup to the highest echelon of single-seater competition to make our list.
Oh, you disagree, do you? Off to the comments with you.
5) Tramontana R
Spain's foremost purveyor of central-seat, V12-powered insanity-on-wheels says, and we quote, the Tramontana is supposed to be a cross between a Formula 1 car and a jet fighter. It has the wings, the outboard wheels, and the canopy, for sure. Sadly, it's unarmed and can only fly for short distances.
Hardly stealthy, either. So, not much of a fighter jet...unless you're talking accelerative punch. But its maker has announced an 'XTR' version with a claimed 880hp from its bi-turbo Mercedes engine. Top Gun sunglasses sold separately.
6) Caparo T1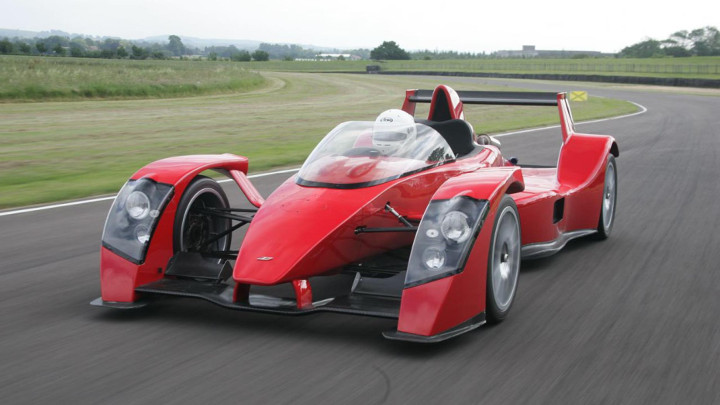 Remember this thing? The T1 had everything right on paper: engineering input from the guys behind the McLaren F1, performance to outstrip the Bugatti Veyron (which was the undisputed speed king back in 2006), and looks that blended insect, racing car and spaceship. It was good for 0-100kph in 2.5sec, 0-160kph in under 5sec, 322kph top speed, and 3G of cornering force. And it was road-legal. It had two seats. Aircon and a roof were on the options list. A proper car, then. Almost...
But, a series of highly public breakdowns and failures—including a fire while filming with something called Fifth Gear—and tricky handling knackered the T1's reputation, before its parent company went bankrupt in 2014. Apparently, as many as 16 units found homes despite costing in excess of £230,000 (P15.44 million) each, but they and the supposed revival of the T1 in 2017 with even more power (gulp) haven't really seen the light of day.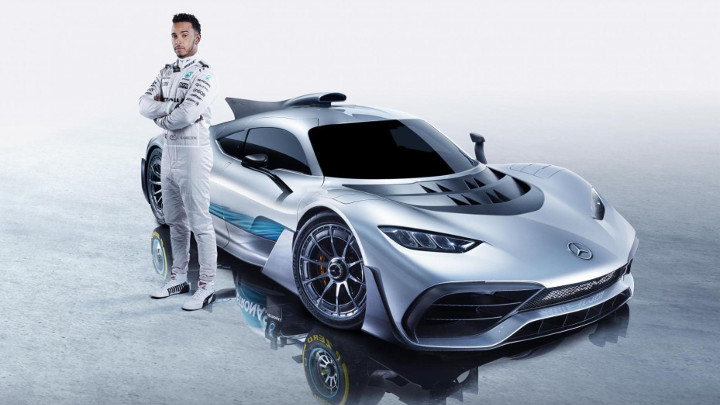 It's been delayed, but AMG promises it's still coming: a hypercar featuring the hybrid-turbo V6 engine from its 2016 championship-winning F1 car. Add in electric drive for the front axle, in-board suspension, and extreme active, aero and yep, it's clear AMG is taking the idea of a road-going F1 car very seriously.
Wonder how it'll sound? Because just look at the competition...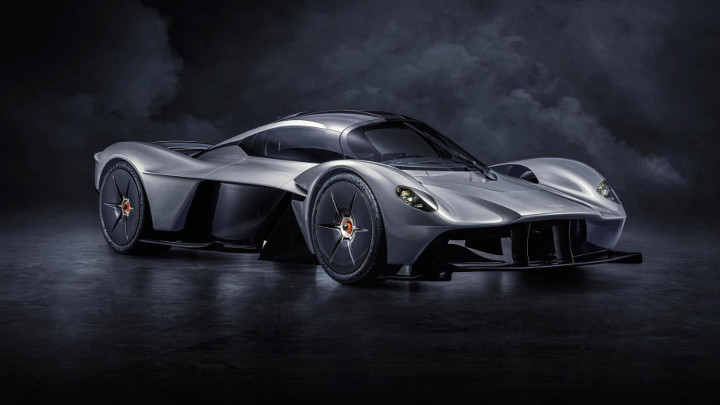 The Valkyrie's been part-designed by Red Bull aero genius Adrian Newey, for goodness' sake. Its 11,000rpm V12 comes courtesy of Cosworth. The interior looks like it's out of a steampunk F1 car from the future. Aston Martin says it'll set comparable lap times to a Red Bull Racing car. And best of all, it'll sound like a racer from the '90s. When everything was better.
9) Lanzante Tag Heuer Porsche 930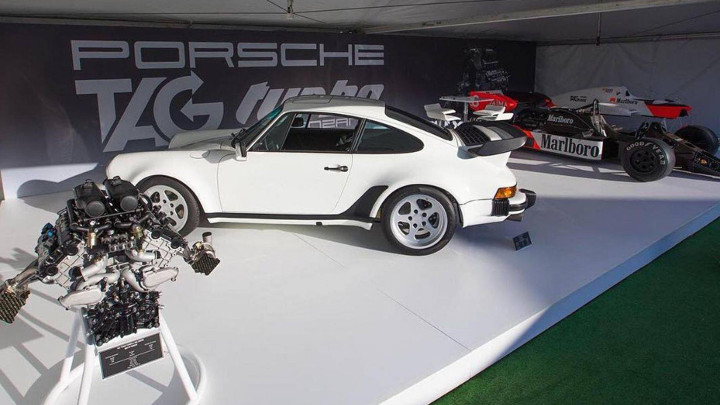 Here's a historical curveball to finish. In the '80s, Porsche supplied McLaren with some 1.5-liter turbo V6 engines good for almost 1,000hp in qualifying trim. Requiring a simple test mule, McLaren bunged one in the back of Porsche 911 Turbo. That's a verifiable widow-maker of a sports car with an F1 motor hanging out the back. Blimey.
Lanzante, of McLaren F1 Le Mans-winning fame and converters of the P1 GTR to road use, has said it'll build 11 more examples, using bona-fide period F1 engines. Only the brave need apply.
NOTE: This article first appeared on TopGear.com. Minor edits have been made.