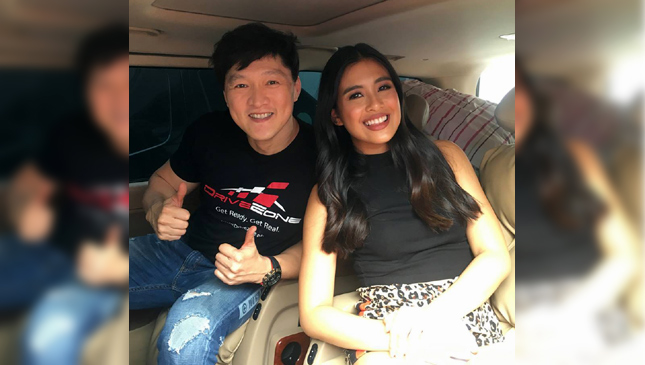 Atoy Llave must be a really busy dude these days. It just seems like there's no end to his growing list of celebrity clientele. Everyone—from athletes to soap stars—is now turning to him for their 'Manila-proofing' needs.
The latest show business personality to trust her ride with Atoy Customs is actress Gabbi Garcia. She recently had Atoy soup-up her Hyundai Starex's entertainment system, and the results are pretty impressive. Instead of just the usual ceiling-mounted drop-down unit, Gabbi's Starex was fitted with a large high-definition 1080p screen.
"Got a TV upgrade for my Starex VIP, thanks to @atoycustoms! High-definition (HD 1080p) quality movies, yahoo! Thank you @atoycustoms @atoyllave for the entertainment system upgrade!" Gabbi's post on Instagram reads.
Continue reading below ↓
Recommended Videos
"Every day traffic hayst. Thanks for the sweet ride @atoycustoms @atoyllave," Gabbi said in another post.
Atoy, meanwhile, thanked Gabbi for trusting her ride with Atoy Customs: "Having low resolution problems with your Hyundai Starex Platinum TV system? Thank you @_gabbigarcia for trusting AtoyCustoms"
That screen should nicely complement those nice, comfy captain's chairs during long trips or in gridlock traffic. You can check out more photos of Gabbi Garcia's new entertainment setup below. We're already wondering who'll have their vehicle Manila-proofed next.