Not a lot of military vehicles made it out of World War II in one piece, that's for sure. But for the some vehicles that did, they became instant artifacts, machines that went through war and lived to tell the tale.
We managed to find one such vehicle that could quite possibly qualify as an artifact: This Dodge WC-57 Command Car that was said to have been used by General George S. Patton when he led the Third Army through WWII. Unfortunately, there's no absolute confirmation for that because there are no proper documents stating that this was, in fact, the real thing.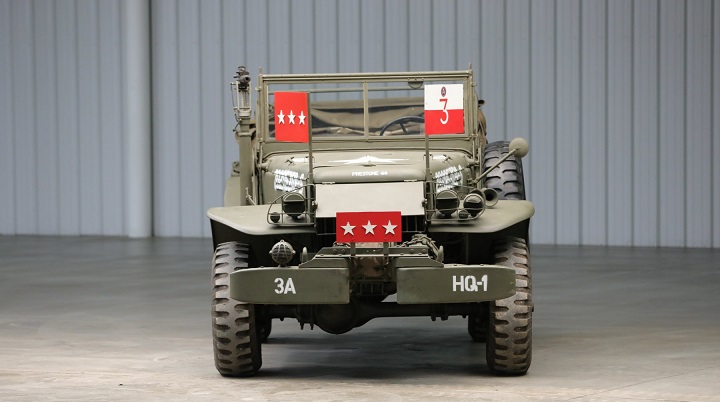 Continue reading below ↓
Recommended Videos
That said, it still looks like a military vehicle in every sense of the word. It's got the color, pennants, and accessories to boot. It even has plated armor protecting the engine bay, some axes in the trunk, sirens and horns up front, a couple of jerry cans on the sides, and, of course, a side-mounted Browning .30 caliber machine gun.
We assume this thing can walk the talk, too—or maybe at least in its heyday—because under the hood is a Dodge straight-six engine. The photos then suggest that this engine is mated to a four-speed manual transmission and features a part-time 4WD setup.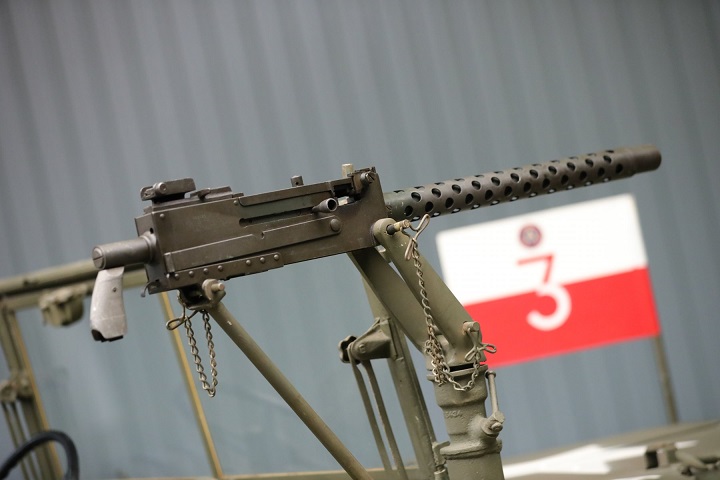 Overall, the truck isn't in pristine condition anymore, but that's where its beauty lies. It has the natural wear and tear of a vehicle that's seen better days—'battle scars' would be the perfect way to describe them on a vehicle that could have possibly been part of the Second World War.
This military vehicle will be auctioned off at the National Military History Center in Auburn, Indiana during the upcoming Americana Festival in June, and it'll be offered without reserve. Even without the proper documents, it looks pretty damn cool if you ask me, and will make for a good piece in any enthusiast's collection.