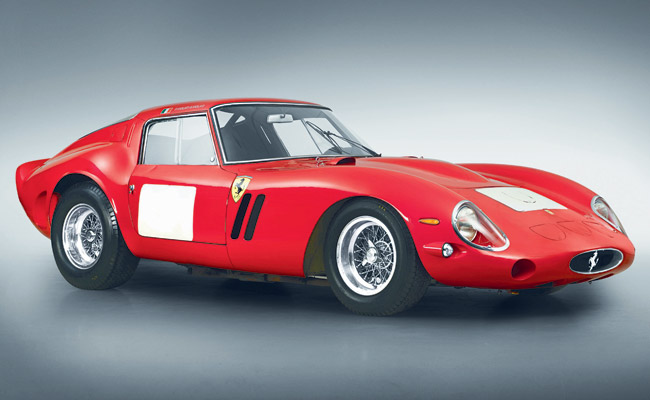 Nope, there's no typographical error in the article's title. A 1962 Ferrari 250 GTO has just fetched a cool $38,115,000 (that's in US dollars) at a just-concluded Bonhams auction. If you try to convert that into Philippine pesos, you will find that the figure amounts to P1.66 billion. Wow. Wow! That's for one freaking car. We don't care if it's a desirable classic car, and we don't care if it's a Ferrari, but it is ONE FREAKING CAR.
Obviously, this shatters all auction records in the world.
The 250 GTO, with chassis number 3851 GT, has fetched "the most ever paid for an automobile at an auction, underscoring the unrivaled desirability for Ferrari in the collector car market and the continued dominance of the brand at auctions worldwide," says an official Ferrari statement.
According to Ferrari: "This car was the 19th Ferrari GTO to be completed, and it was invoiced on September 11, 1962. It was originally finished in metallic pale gray with lengthwise red, white and blue centerline stripes when acquired by its first owner, French privateer Jo Schlesser, who was also a Formula 1 driver. Its last owner was Italian Fabrizio Violati, and the car was part of his Collezione Maranello Rosso."
ADVERTISEMENT - CONTINUE READING BELOW ↓
If you're curious to see how these classic-car auctions go, watch the video below. Just a warning: You will feel absolutely poor after.
If you're viewing this on a mobile device and can't see the video, please click here.
ADVERTISEMENT - CONTINUE READING BELOW ↓
Recommended Videos