Whether we like it or not, your budget is one of the most important things to consider when buying a gift. If you go cheap, your spoiled inaanaks might resent you for it; go overboard and you'll regret it yourself—if your wife doesn't kill you first, that is. Either way, unless you're filthy stinking rich, it's all a matter of balance and restraint.
The key to a successful holiday shopping run is finding an ideal place to search for gifts. We recently headed over to Hobbes and Landes in Bonifacio High Street to do a little shopping of our own. Surprisingly, there's a wide variety of car-related items available, with pricing flexible enough to give any would be would be shoppers a little room to breathe. Here's what we found: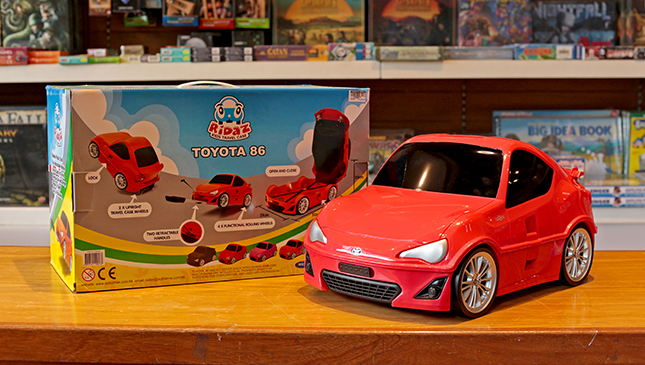 Toyota 86 carrying case. You've seen them on social media, now you know where to buy them. The Ridaz Kids Travel Case features a pair of retractable handles, a simple lock and four functioning wheels. Price: P4,050.
ADVERTISEMENT - CONTINUE READING BELOW ↓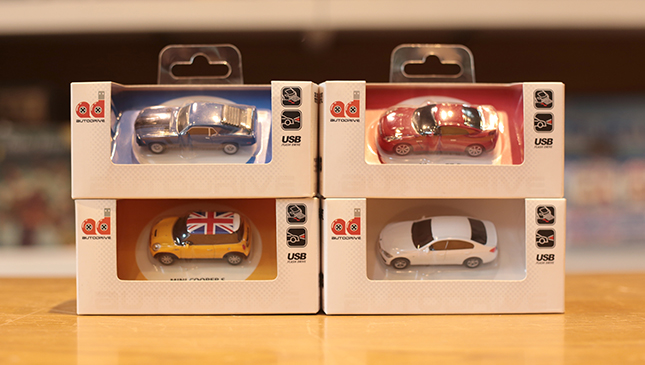 USB scale models. If you're looking for something practical to gift to an office buddy, these tiny USB cars or Autodrives have 4GB of storage and come in a variety of models. The USB itself is retractable, and the car's headlights function when it's plugged in. We wish they would up the capacity though. Price: P950.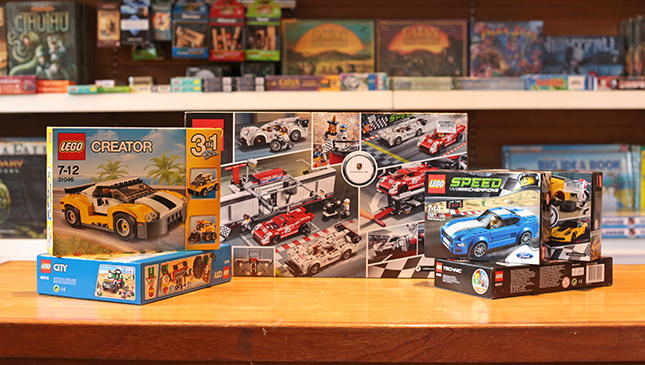 ADVERTISEMENT - CONTINUE READING BELOW ↓
Recommended Videos
Lego cars. This is a staple in every car-lover's childhood. Kids love them, and adults continue to spend thousands upon thousands of pesos on them. They come in sets of multiple vehicles and carmaker-specific models too, if you've got the money to throw around. Price range: P1,500 to P7,900.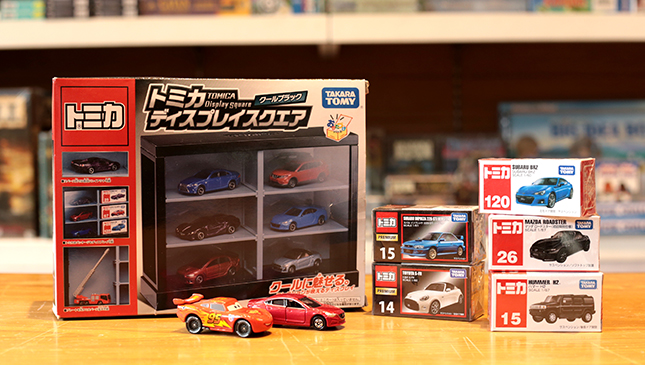 Tomica cars. The store's selection isn't that wide, but it should be enough for individuals looking for a casual car-related gift. They're also selling Tomica display cases in case you want to help someone out with starting a collection. Price range: P199 to P499.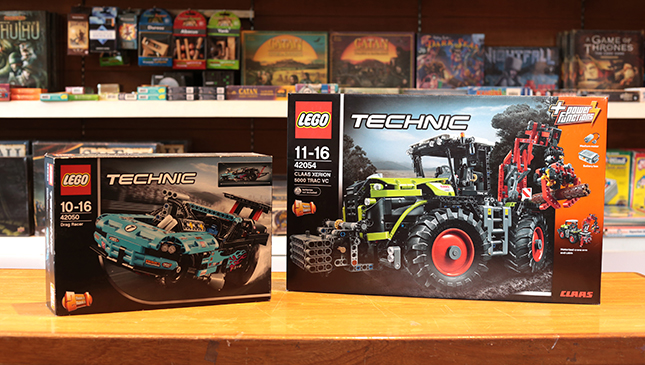 ADVERTISEMENT - CONTINUE READING BELOW ↓
Lego Technic sets. For hardcore Lego/car enthusiasts. Unfortunately, they don't have the insane Porsche 911 GT3 RS model we've been dying to get. Price range: P4,000 to your wife is going make you sleep on the porch tonight.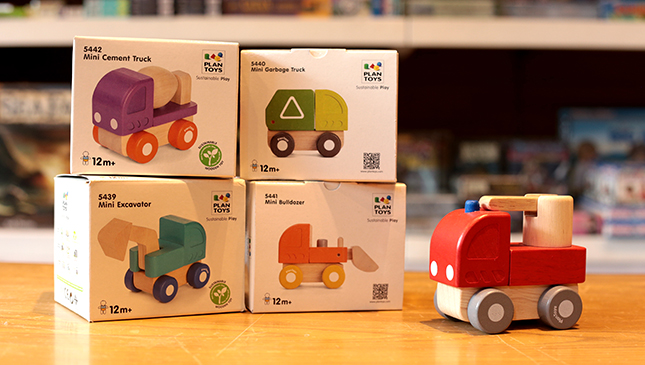 Wooden mini trucks. They might not blow you away aesthetically, but these mini trucks have simple, solid designs and would make a great first toy for very young car enthusiasts. Recommended age is past 12 months. Price: P630.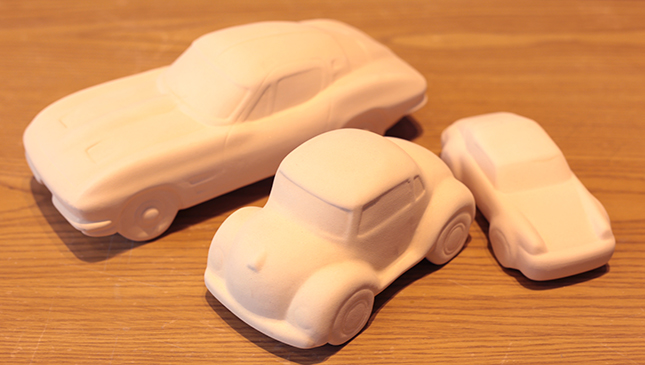 Color Me Mine cars. If your kids are more on the creative side, you can buy one of these clay models. They come in a variety of shapes and sizes, and children can paint their own in a corner of the store. If anything, this might be a good way for them to pass time while you do your shopping. Price range: P500 to P850.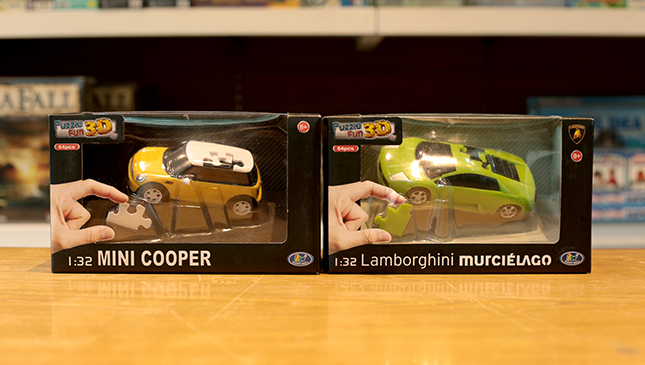 3D car puzzle. These 3D puzzles come in 1:32 scale and a variety of models, including Lamborghinis and Minis. One set is 64 pieces. Price: P900.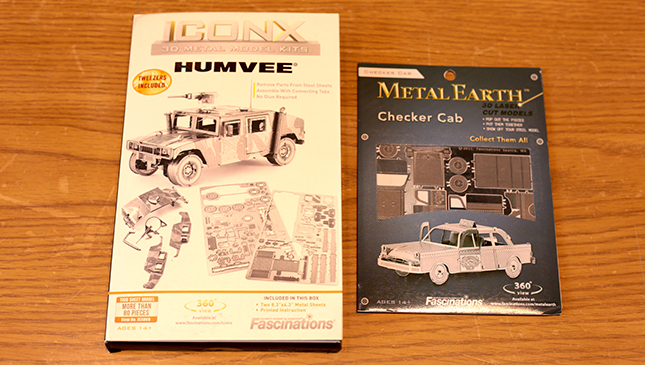 ADVERTISEMENT - CONTINUE READING BELOW ↓
3D metal model kits. There's a bunch of these models you can collect, including a Humvee and Checker Cab. These would make an ideal gift for anyone who has a little too much free space on his or her desk. Price range: P390 to P999.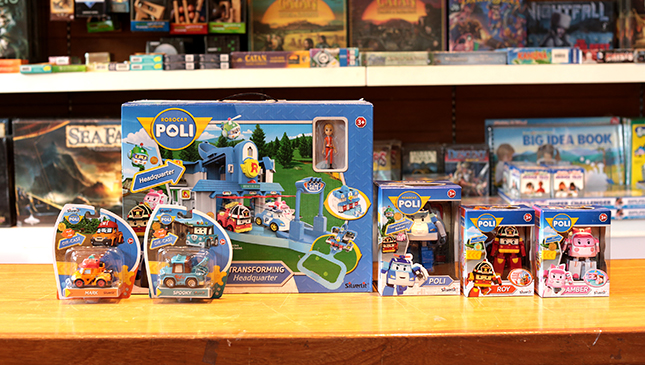 Robocar Poli. Think of them as a bunch of kid-friendly Transformers. Hobbes and Landes sells them per toy or in sets, and even in die-cast form. The designs may look childish, but they're pretty solid to hold. Price range: P350 to P2,900.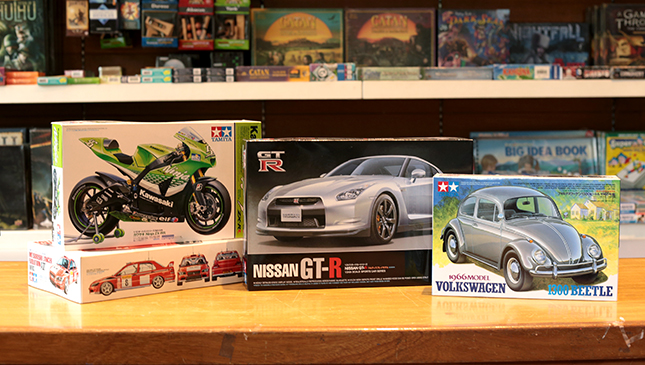 Tamiya. Undoubtedly our favorite item on this list. Hobbes and Landes features a wide selection of Tamiya products, from simple Mini 4x4s and RC cars, to a variety of paint colors and military vehicles. On an entertaining side note, it looked like someone hid a limited-edition Porsche at the back of the Tamiya shelf. Price range: P500 to "we hope you're not a married man, buddy".