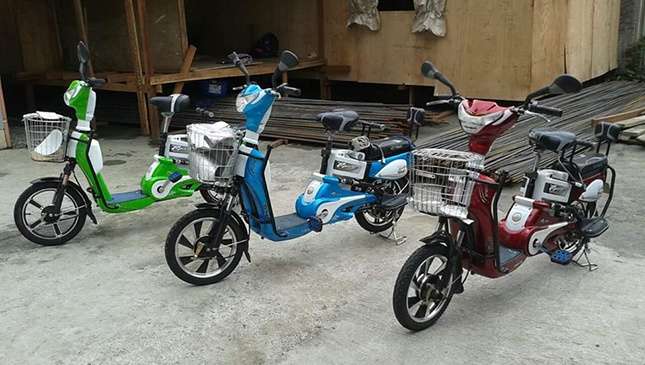 E-bikes have been around for some time now, with one of their selling points being the absence of license and registration requirements. But if new regulations push through, all this might be about to change. Recently, reports that the Land Transportation Office (LTO) will be requiring all e-bikes to be registered and that their riders must have a valid driver's license broke the internet.
ADVERTISEMENT - CONTINUE READING BELOW ↓
E-bikes caught in violation of this will be impounded, with a P10,000 fee to get the vehicle back, and their riders will be barred from getting even a student's permit for about a year. The news was sudden to us e-bike owners. Those in favor of regulating e-bikes see them as road nuisances, while those against it call the measure absurd.
To clarify things a bit, we went to an e-bike dealer and asked about the registration. According to them, they already sent representatives to the LTO to clarify that matter and there is still no formal memorandum regarding what was stated in the news.
For now, it's more like a "he said, she said" dilemma. Does the LTO want to stop every e-bike on sight and check for both registration and license? And how do you actually register this type of vehicle? There are some helpful articles on the net that guide you through process but the requirements are not so easily obtained.
ADVERTISEMENT - CONTINUE READING BELOW ↓
Recommended Videos
Let's bring out the facts. For some time now, there have been plenty of videos of e-bikes plying major thoroughfares around the metro, yet these are just either clueless or hard-headed. But it's not just them, we also have similar experiences with motorcycles, jeeps, buses and other forms of transportation. The e-biking community didn't get much attention until now, when safety became a concern.
This means that the community is now needs to undergo change. Maybe, we can start with clarification of what is an e-bike? What should be the restrictions and boundaries of these vehicles? We need regulation and education, and this is where the license falls into the picture. In order to operate any type of vehicle, one should first of all know how the vehicle works, how to use it properly and know the traffic rules of the country where the vehicle is being used.
The goal here is everyone's safety. Slow and light vehicles have no place in fast-moving traffic. It's a recipe for an accident. Not only that, it causes more traffic, which we really don't need any more of. Now, having a license at least guarantees everyone that you know how things work out on the streets. And whatever happens after is all on the owner of the license.
ADVERTISEMENT - CONTINUE READING BELOW ↓
Every responsible e-biker will always comply with what the law requires of them. Let's just hope the LTO gives ample time and clarification for the procedures and the processes. And as for the traffic enforcers, let's hope they don't overstep anyone's rights.
Lastly, I drive e-bikes but also cars and motorcycles as well. I also dislike the behaviour of some fellow motorists from the slow e-bikes on EDSA, to the jeepneys or the buses that never stick to their lanes. Most of them have licenses but are still on the rowdy side. The only thing we need right now the most is discipline. With it, comes real progress.