Any car, as long as it's in the hands of the right driver, can look extraordinary. If you want proof, you needn't look any further than whenever Dakar Rally legend Hiroshi Masuoka—only the fourth driver to win the world's toughest race in back-to-back years (2002 and 2003)—visits the Philippines to put a Mitsu through its paces.
Masuoka has visited our country for the Japanese carmaker's launch events a number of times already, and he's never failed to disappoint—so of course, we're always in line for a Masuoka taxi ride whenever we have the opportunity. Hey, the chance to ride shotgun with one of motorsport's greatest drivers doesn't come around very often.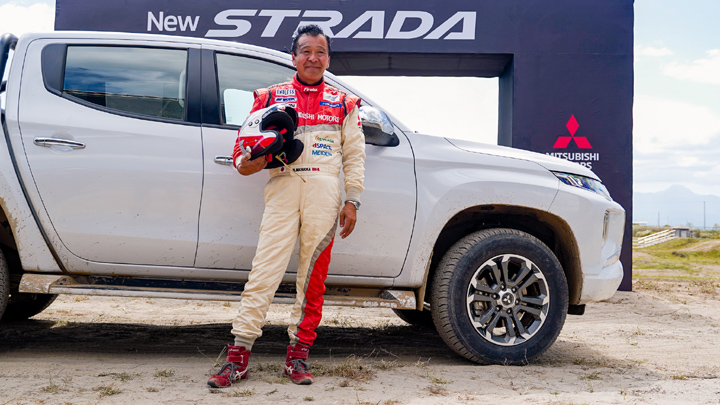 Last weekend, Masuoka's steed was none other than the new Mitsubishi Strada. It wasn't Dakar-spec (Mitsubishi PH said the pickup was stock), nor did the taxi ride take place in the sands of the Sahara, but again, this dude can work magic with probably any car he gets drives. The Strada's launch was kicked off with Masuoka kicking up dirt and dust behind the wheel of Mitsubishi's latest pickup truck, and boy, was it a sight to behold.
ADVERTISEMENT - CONTINUE READING BELOW ↓
Want to see what you missed out on? Check out the photos of the Dakar great in action below: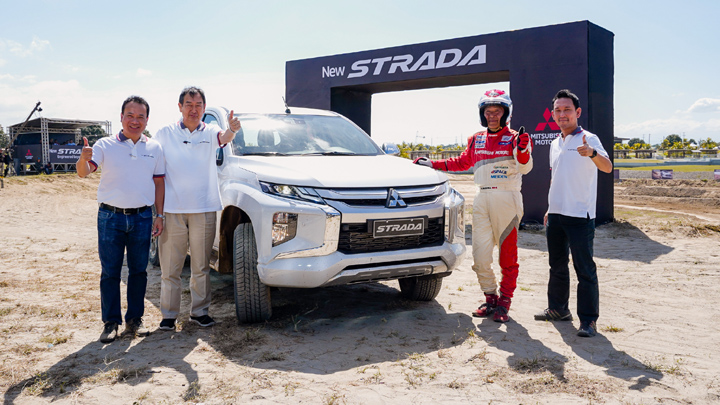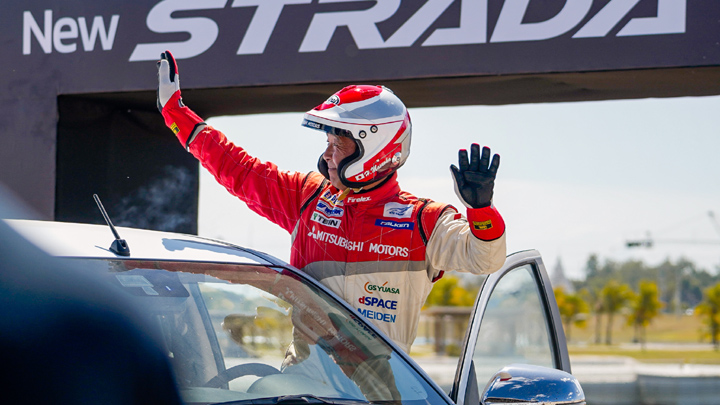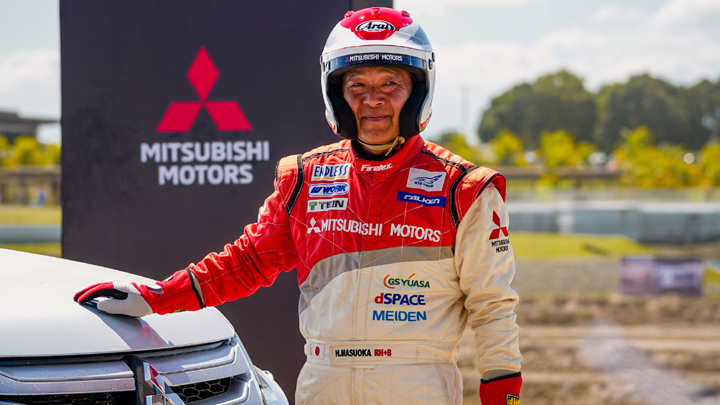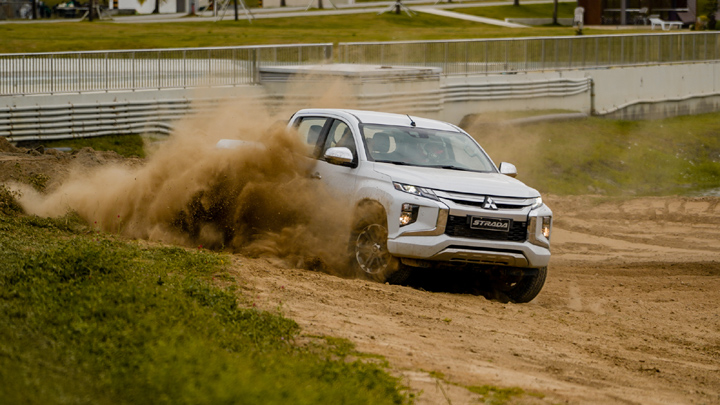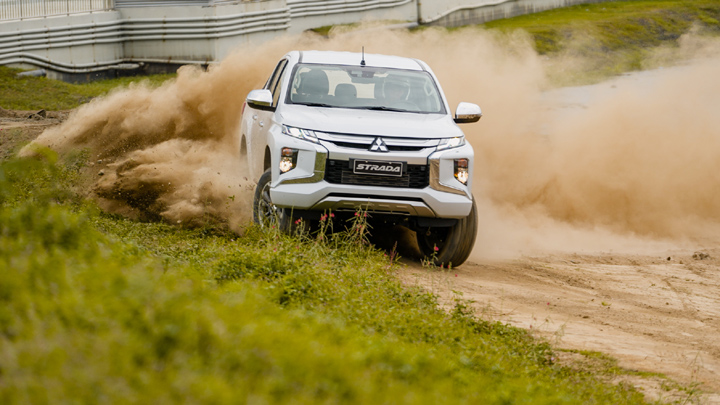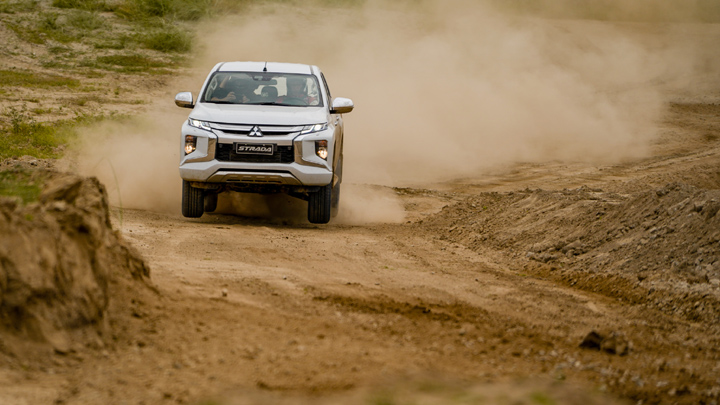 ADVERTISEMENT - CONTINUE READING BELOW ↓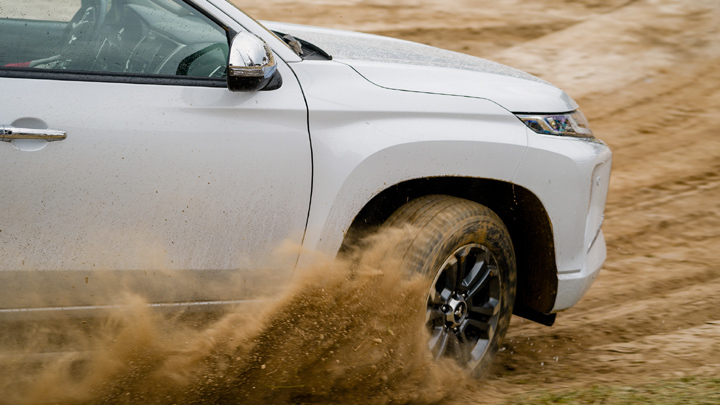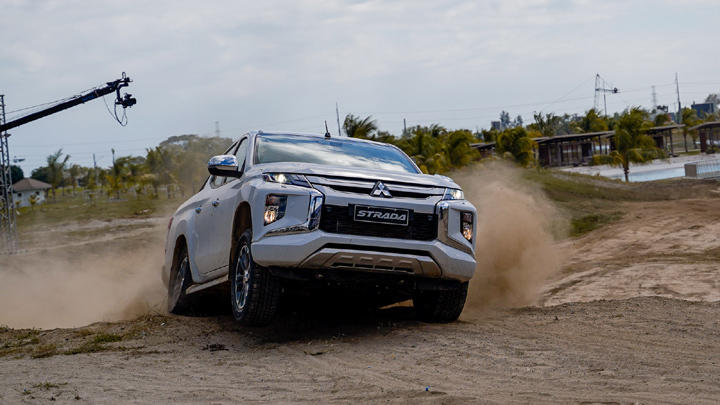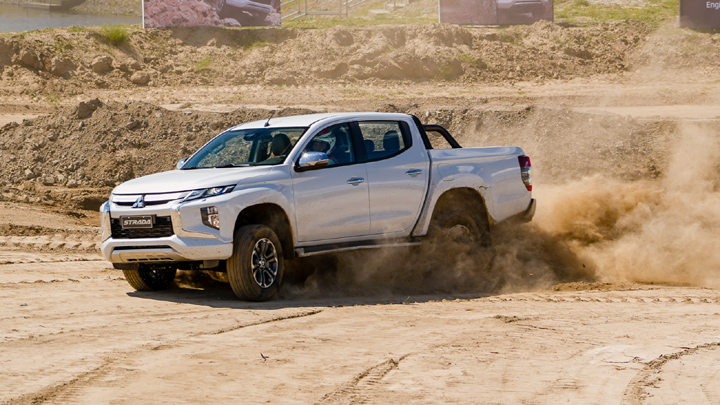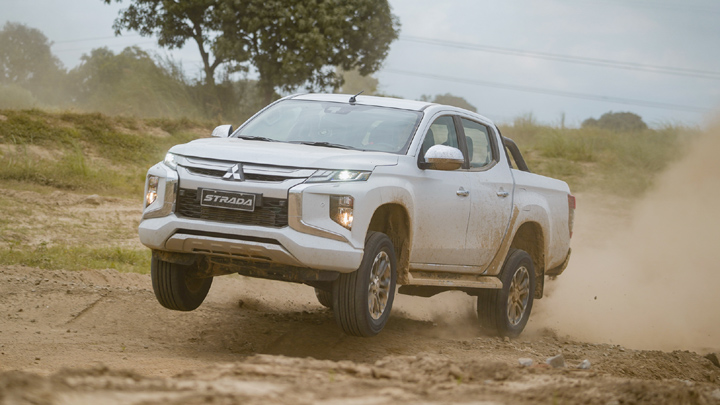 ADVERTISEMENT - CONTINUE READING BELOW ↓