The mention of the Holden Commodore won't get a giddy reaction out of most Filipinos. It's not a familliar brand to our market, after all, so hearing the model's name wouldn't elicit fanboy shrieks the way the Nissan GT-R or Mitsubishi Evo would. Like many things, appreciation for cars can depend a lot on context. 
But on the other side of the equator, in a vast land known as Australia, the Commodore is every bit as iconic as those JDM classics. From the late '70s up until last year, it was a proudly Australian-made car that catered to daily drivers and enthusiasts alike. Sure, the Holden name belongs to General Motors, but as far Aussies were concerned the brand is theirs. The many Commodore variants ranged from medium to large in size, capable of being a family sedan, a fun weekend car, and everything else in between. Kind of like how Americans would treat a Ford Mustang. 
ADVERTISEMENT - CONTINUE READING BELOW ↓
Indeed, the Commodore was always proudly lauded as Australian muscle, alongside its blue-badged rival, the Falcon. A big part of that is that their engine sizes were rather large--it wasn't uncommon to see a 7.0-liter V8 listed on its spec sheet, paired to rear-wheel drivetrains. In its heyday, it was everywhere across the country--from family garages to podium finishes in touring car races.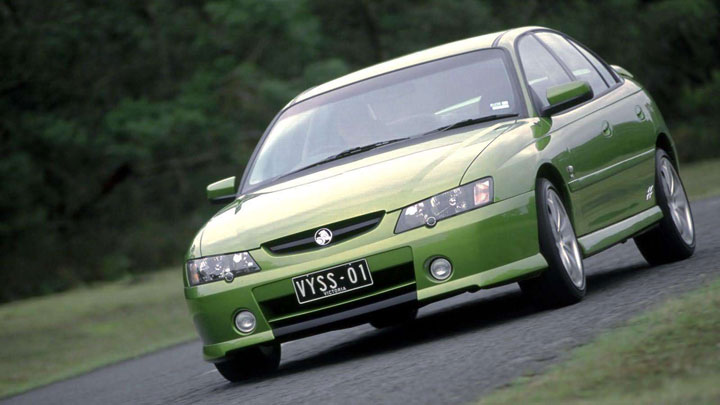 ADVERTISEMENT - CONTINUE READING BELOW ↓
Recommended Videos
The picture above shows the Commodore as I remember it from my childhood. That's an SS from the third-generation model, which was produced from the late '90s to the mid '00s. This performance variant had everything you could want out of a big, bad car: a V8, sport suspension, six-speed manual, and optional six-disc CD player--which was a big deal in those days.
I've always idolized muscle cars like the aforementioned Mustang and the Chevrolet Camaro, but growing up in Australia, the Commodore ranked right up there on my list. I still remember the many times I rode in my friend's dad's orange model, and how he always drove it as if the police were catching up to him at every turn.
Later on, I experienced riding shotgun in my friend's SV6, which had a short-shifter and a long body that rivaled SUVs in girth.  
Oh, how sweet it'd be to own one, I used to say to myself. But I never even got to drive one. 
ADVERTISEMENT - CONTINUE READING BELOW ↓
These days, the Commodore isn't as Australian a product as it used to be. Local manufacturing of the iconic model stopped in 2017, and the current fifth-generation model is now imported from Germany. It can't exactly be called a muscle car anymore, either. The engines now only go as far as six diagonal cylinders, and the available drivetrain configurations are front- and all-wheel drive. As you'd expect, they're more in line now with modern consumer considerations.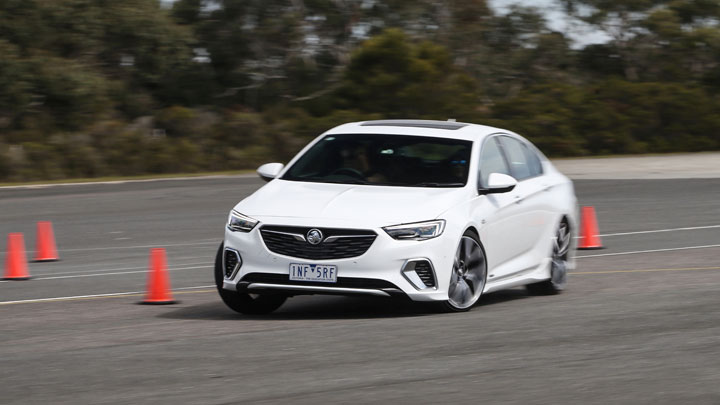 ADVERTISEMENT - CONTINUE READING BELOW ↓
When Chevrolet Philippines took us recently to Holden's top-secret proving ground in Lang Lang, Victoria, I was determined to finally drive one. Once we arrived, we were shown the vehicles on offer for the day. Some were truly intriguing, like the race-spec pickup and the camouflaged prototype next to it. But my eyes were firmly fixed on the sedan.
Our time in the Commodore that day consisted of a short slalom course to demonstrate the car's handling. Hardly a comprehensive drive, but I wasn't about to miss my chance to tick something off my bucket list.
The variant on offer was the VXR, which runs on a 3.6-liter V6 paired to a nine-speed automatic. It offers 316hp and 381Nm, with power delivered to all four 20in wheels. Like I said, our drive was short, but from the brief experience I can say that the Commodore still impresses. Power delivery is immediate when you tap the throttle, the electric power steering possesses a healthy weight, grip is abundant with minimal body roll, and the Brembo brakes delivery plenty of stopping power. 
ADVERTISEMENT - CONTINUE READING BELOW ↓
With the automotive world moving more and more towards eletrification and self-driving technology, we may never see an era again where big-engined Commodores are considered worthy investments by manufacturers. Still, the icon lives on, and I'm happy to have witnessed its legacy for even just a brief moment.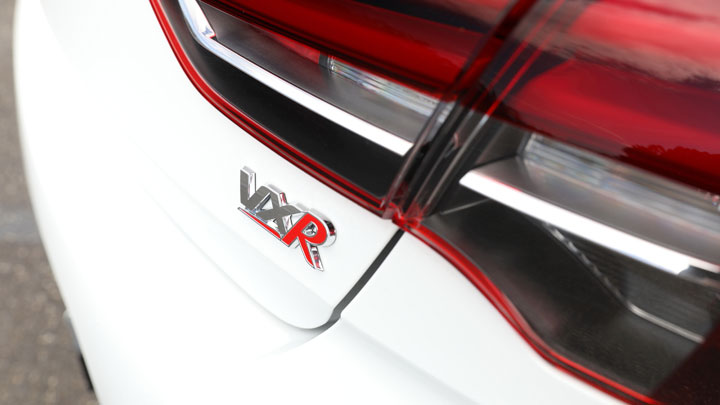 ADVERTISEMENT - CONTINUE READING BELOW ↓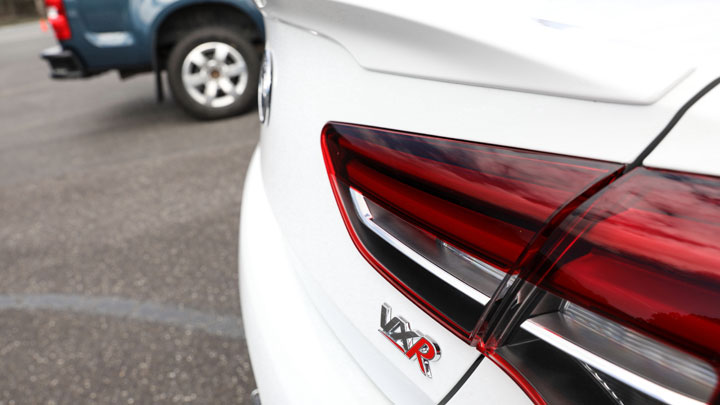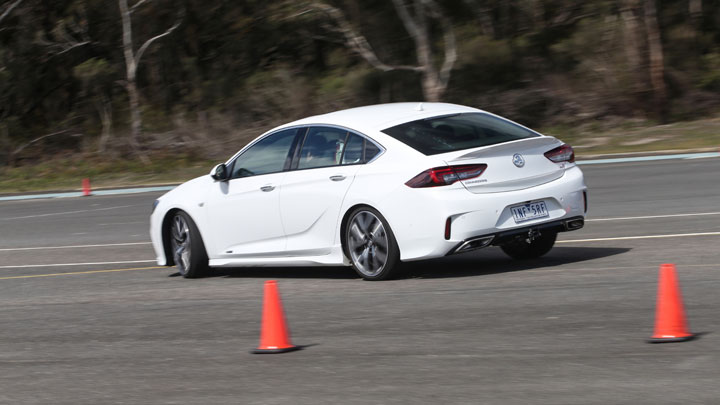 ADVERTISEMENT - CONTINUE READING BELOW ↓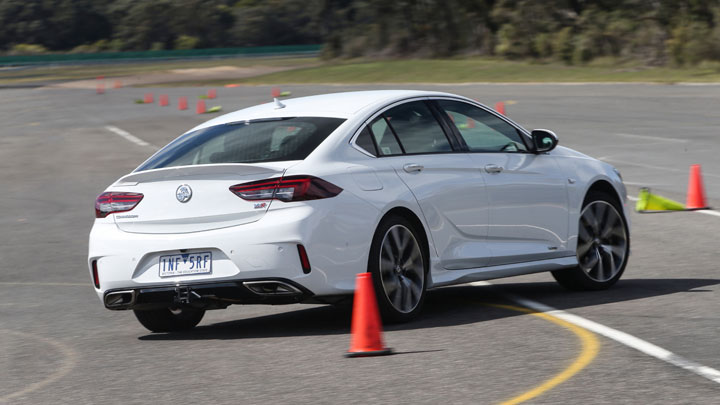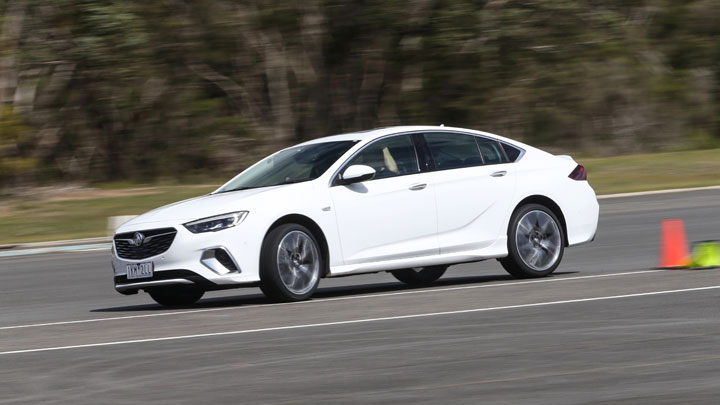 ADVERTISEMENT - CONTINUE READING BELOW ↓