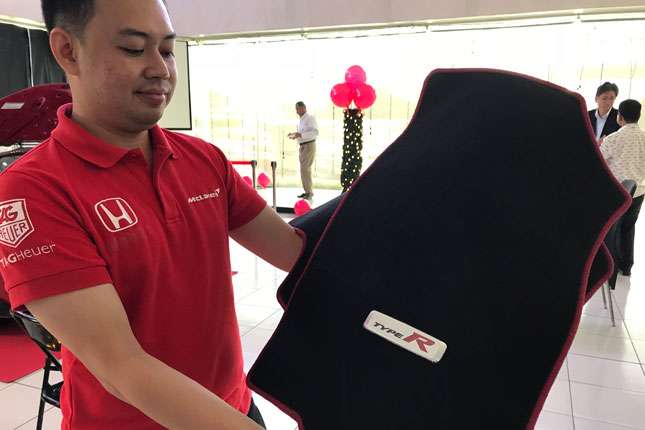 We recently witnessed the turnover of a gorgeous red Honda Civic Type R to Dr. Willie Torres, one of the first owners in the country of the coveted sports hatchback.
This was a real turnover, by the way, and Dr. Torres drove it out of the Honda Cars Quezon City dealership that morning. As the sales personnel were prepping his Civic Type R for release, we were watching the turnover process. It was the closest thing we would have to having our own red-badged Civic.
We saw that someone showed Dr. Torres the special floor mat with Type R lettering, and asked if he wanted it installed already. It's a simple design, really. Typical black with red trimming, and a metal logo near the bottom.
Continue reading below ↓
Recommended Videos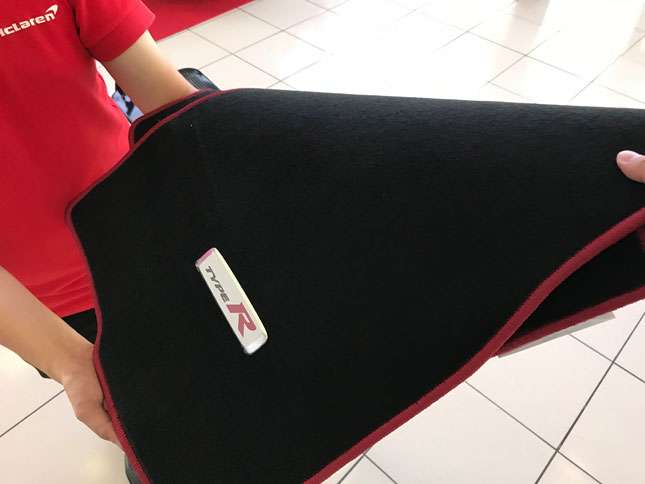 What surprised us was that this accessory is exclusive to its namesake, and that a 'regular' Civic owner cannot purchase it. It can be ordered at the dealer, but only Civic Type R owners can do so, presumably to replace worn ones.
So if you're wondering if you can have a little bit of genuine Type R in your Honda, it looks like you're out of luck. Or you might as well save up for the real thing.