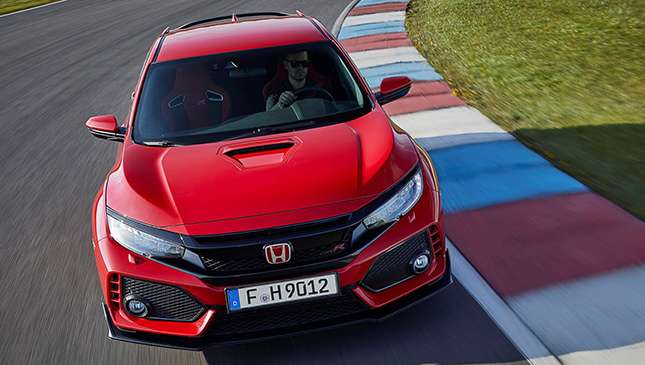 Bring us up to speed, as if we really need it…
Honda's on/off love affair with hedonistic high performance is firmly back on. Barely two years since the 'FK2' Civic Type R blew in like a teeth-rattling typhoon, the new one is here, promising an extra dose of civility without blunting the performance.
A couple of other stats for you: Honda has sold in excess of 20 million Civics since 1972, and this year celebrates the 25th anniversary of the Type R sub-brand. So there's an extra bit of pride at stake here, too. The new car also rides in, somewhat inevitably, on the back of a new Nürburgring lap record for a front-drive car: 7 minutes 43.8 seconds.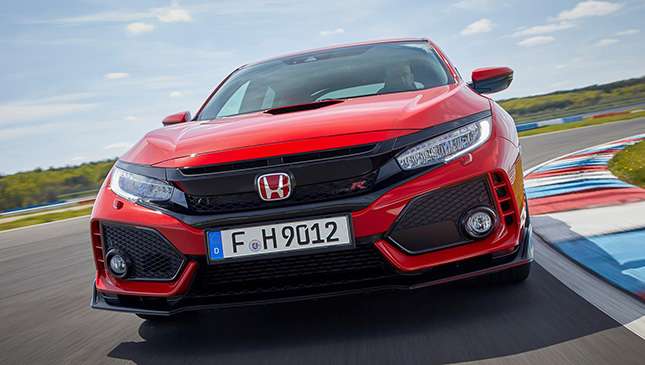 ADVERTISEMENT - CONTINUE READING BELOW ↓
Ah, the cult of the 'Ring. Dare we challenge the significance of this in the real world?
Not according to Hideki Kakinuma, the Civic Type R's chief engineer. "It's basically a development tool for us," he tells me. "It brings all the weak points of a car to the surface. The lap time is basically a verification that every department has achieved its objectives. Having said that, even we were quite surprised when we managed the lap time we did…"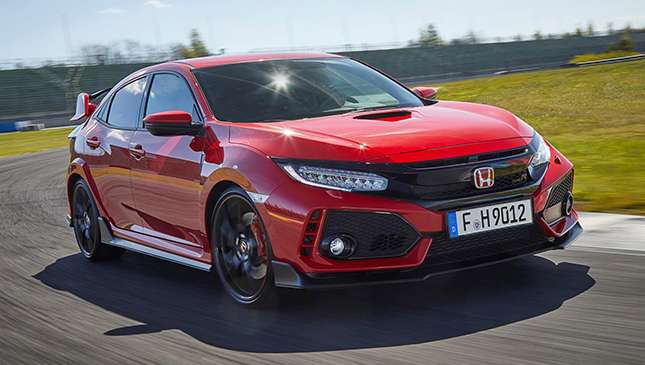 ADVERTISEMENT - CONTINUE READING BELOW ↓
Recommended Videos
So how does it stack up driven by someone who doesn't eat, drink and sleep the ruddy Nordschleife?
Having just done eight laps of the Lausitzring—opened in the early noughties for Champ Car racing—we're going to put it out there and name this the new hot hatch king. The Civic Type R is fast, has electrifying turn-in, superb mid-corner balance and adjustability, and is wonderfully stable under high-speed braking.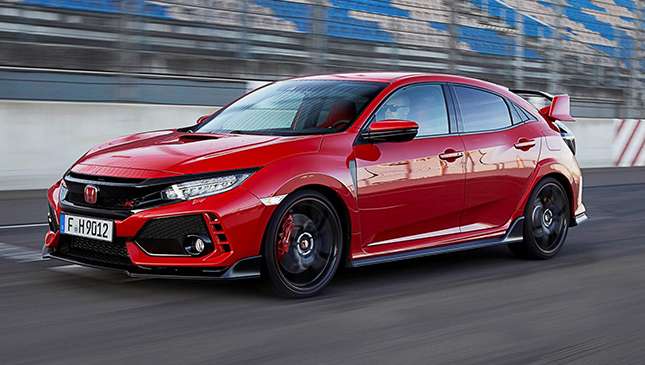 ADVERTISEMENT - CONTINUE READING BELOW ↓
Better than the Focus RS? Surely not…
Clearly, it gives away a chunk of power to its main rivals, and it's not quite as urgent as the Ford, AMG Merc's A45, or the Audi RS3. It uses the same 2.0-liter VTEC turbo as before, but with some useful alterations. Power is up from 306hp to 315hp at 6,500rpm (the shove is mainly thanks to reduced back pressure in the exhaust), and its 400Nm are on hand from 2,500rpm.
A new single-mass flywheel improves engine response and reduces clutch inertia by 25%, and the triple exhaust system has an improved flow rate. Honda says the smaller middle pipe enhances noise as revs build, but also reduces boominess at motorway speeds. Improved NVH levels are always welcome.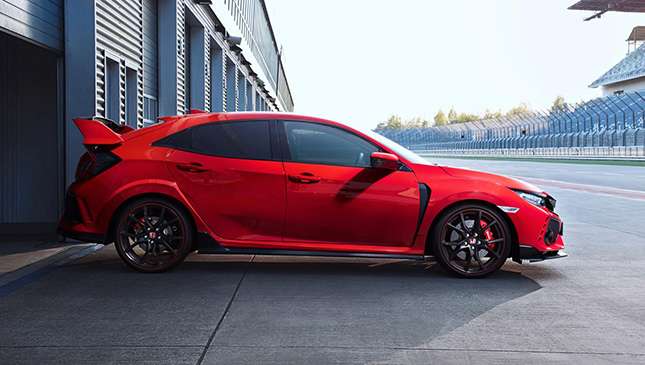 ADVERTISEMENT - CONTINUE READING BELOW ↓
Anything else to declare at this stage?
Yes. The car's structure is 16kg lighter. Torsional rigidity has been improved by 38%. Oh, and drive-by-wire throttle appears for first time, as well as electric power steering.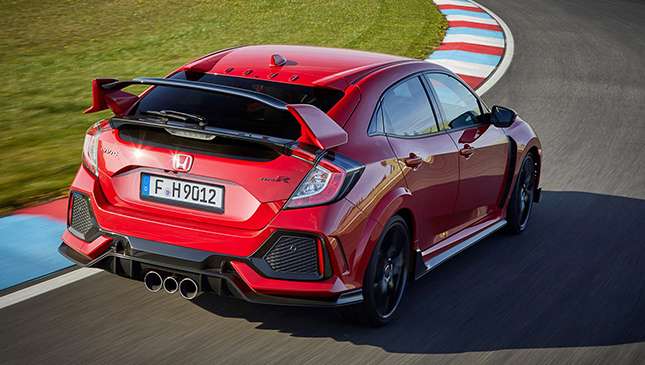 Not sure we like the sound of the last two developments…
We didn't either, until we drove it. Even some really fast hatches can become dynamic ditherers on a tricky circuit, but the new Civic Type R genuinely does summon the spirit and tenacity of the WTCC car whose aero package heavily influenced its configuration.
ADVERTISEMENT - CONTINUE READING BELOW ↓
Although the 'Ring lap record was set on Michelin Pilot Sport rubber, our test car was wearing the Continental Sport Contact 6s, and they're extremely impressive. Honda's 'Agile Handling Assist', meanwhile, effectively fulfills a torque vectoring function, and there's a helical limited-slip diff, so there's no shortage of traction. The Type R just digs in. It's front-wheel drive, remember, yet there's only the merest sniff of torque steer under full-bore acceleration.
Its high-speed balance is down to some genuinely trick aero: It has side vanes like the Ferrari 458 Speciale, and front air curtains clean up turbulent air around the wheelarches. The extra-slim rear wing features vortex generators. Honda says it's the only hot hatch that actually generates negative lift, and it certainly feels extremely stable, even if you throw in a sudden direction change, and stand on the brakes. They're Brembos, 350mm at the front, 305mm at the rear.
Personally, I'd like more feel at the top of the pedal, but they remained consistent during a 30-minute session. The vehicle also has rev-matching function that works much better than I'd expected, and the gearbox, while not right up there with Honda's rifle-bolt best, still has a nicely machined feel. It's massive fun.
ADVERTISEMENT - CONTINUE READING BELOW ↓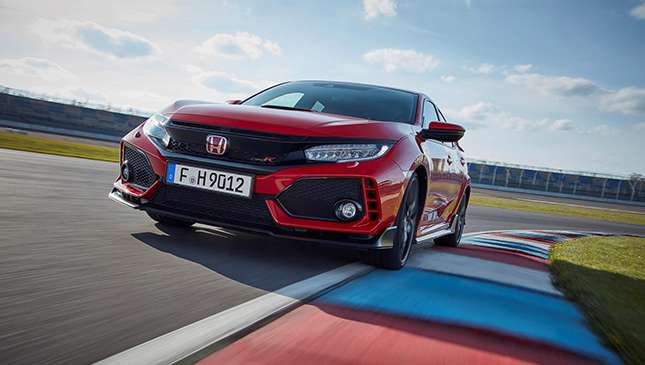 Okay, so it's good on the track. But what about the roads we actually spend 99.9% of our time on?
It would be an understatement to declare the previous model a challenge in this department. But because the new Type R was part of the product plan from the very start, it feels much more holistic. The suspension uses MacPherson struts at front with aluminum lower control arms and knuckles, the rear end is a multi-link set-up, and the adaptive dampers use electromagnetic coils.
ADVERTISEMENT - CONTINUE READING BELOW ↓
The upshot is a car that rides perfectly acceptably, whether in Comfort, the default Sport setting, or +R modes. Its center of gravity is 25mm lower, its H-point (where the driver's hips are) reduced by 15mm, and even the Recaro seats are thinner and lighter. It's one of those cars that feels spot on the moment you get in. With one caveat…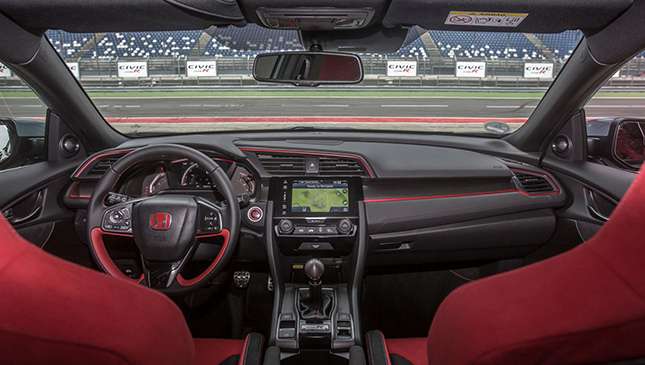 ADVERTISEMENT - CONTINUE READING BELOW ↓
Which is?
The cabin's decidedly average. Not for the first time, this is a Honda interior that looks as though it was designed by a group of people on different continents who never talked to each other. There's a 7-inch touchscreen, a crummy sat nav, and although the Type R gets an LED gearshift indicator light, boost pressure gauge, G-meter, and lap time recorder, the cabin architecture is, um, disharmonious.
No issues with the build quality—and props to the good people of the ex-Supermarine factory in Swindon where all Civic five-doors are constructed to an excellent standard—but it's well off the pace in terms of graphics and user interfaces.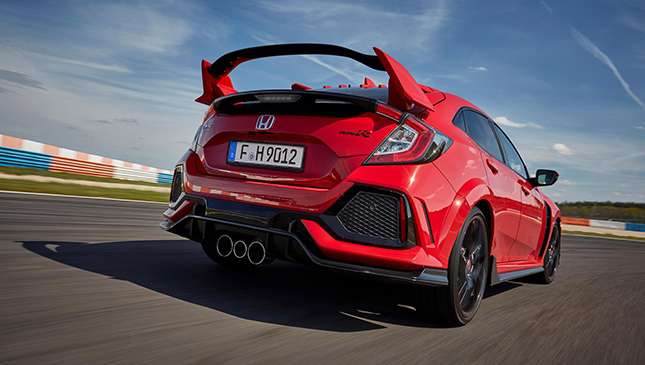 ADVERTISEMENT - CONTINUE READING BELOW ↓
But that's not a deal-breaker, right?
No way. The previous Civic Type R was a bolder, more coherent design statement, and the new one is clearly not a car for shrinking violets or anyone who likes to fly under the radar. But it's a vastly more rounded proposition, and loses nothing to its rivals for its lack of a driven rear axle or the power deficit.
Great value too, with prices starting at £30,995 (P1.94 million). Once upon a time, Honda made the world's greatest front-drive car in the shape of the Integra Type R. Well, it's done it again.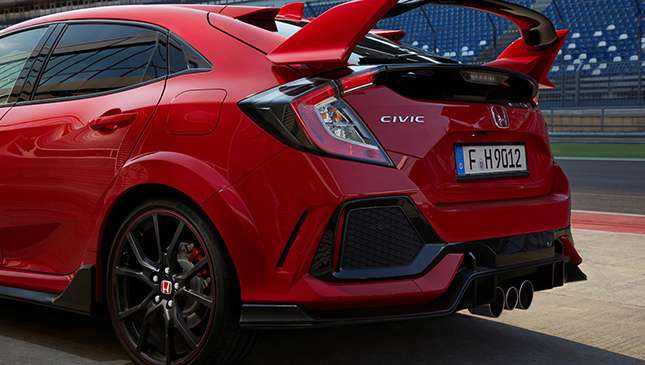 ADVERTISEMENT - CONTINUE READING BELOW ↓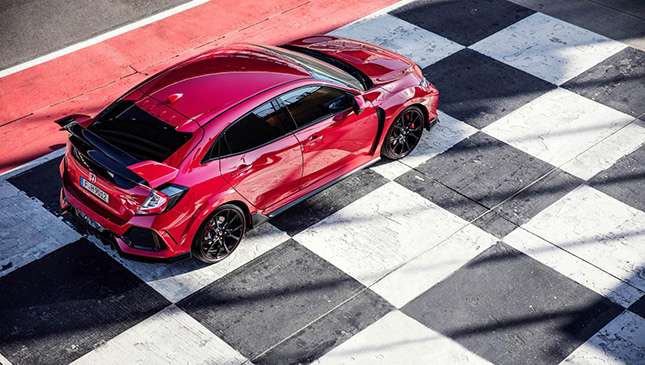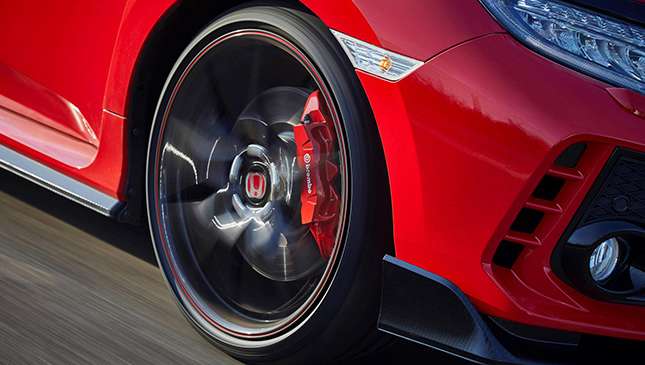 ADVERTISEMENT - CONTINUE READING BELOW ↓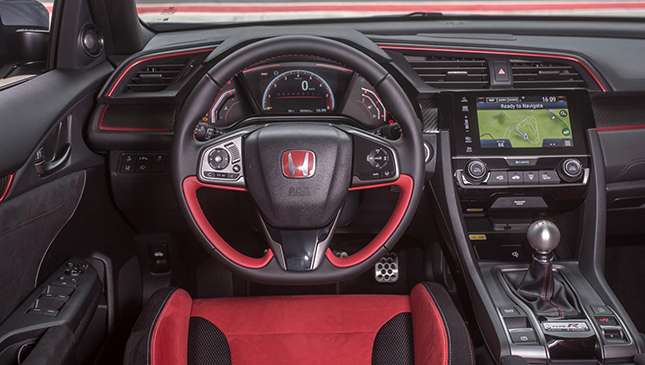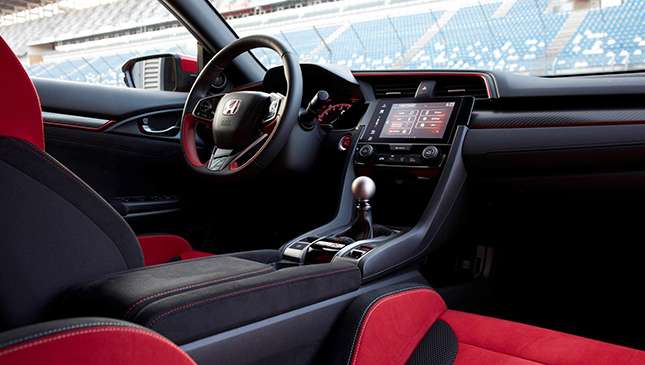 ADVERTISEMENT - CONTINUE READING BELOW ↓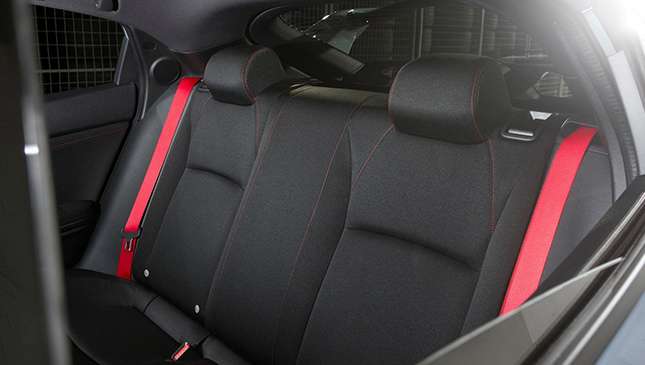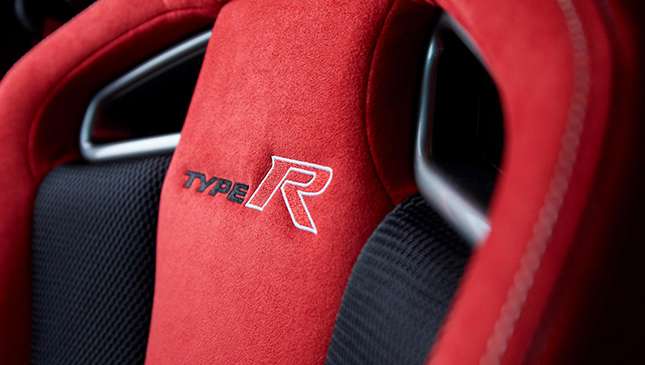 ADVERTISEMENT - CONTINUE READING BELOW ↓
NOTE: This article first appeared on TopGear.com. Minor edits have been made.