It's not just the roof spikes and big wing. I promise. I didn't want to gather Top Gear's long-term Honda Civic Type R and a Mitsubishi Evo IX MR FQ-360 together because they share a penchant for Sonic the Hedgehog haircuts and spoilers you could sleep on.
Fine, it's not just the tooth-roof and the wing. But who can resist a fast Jap sporting vortex generators? Obsessively squeezing so much performance from a dreary family-sized box that it requires miniature stabilizer vanes to stick airflow to the rear window and work the wing harder symbolizes what we love about banzai performance.
Mainly, I wanted 2008 Evo Mk9 to meet 2018 Civic Generation 10 because the decade that separates these machines saw the sad demise of an entire class of car--the rally rep--and the emergence of a new conqueror: the super hatch.
Millennials--I now speak directly to you. I'm one of you. I like my avocados smashed, my snaps chatted, and when I was getting into cars, the Impreza vs. Evo battle was white-hot. Every year, a fresh salvo. More power. Cleverer four-wheel drive. Longer initials. Taller wings, more extrovert LEDs in the DIN radio fascia, and a never ending battle for PlayStation supremacy. Colin McRae Rally, Gran Turismo, Need for Speed Underground… and Subaru Impreza vs. Mitsubishi Evo. Halcyon days for fast cars with horrid interiors locked in mortal combat.
I was always an Evo chap. No idea why. I liked the way it looked, especially the seven, eight and nine. I liked the name. I thought its growling in-line engines sounded sweeter than the burbling flat-four Scoobies. And dedicated many hours and pixels into stamping that supremacy all over Trial Mountain to the riff of Just A Day.
But besides a short, track-only stint in a mint Evo 6 Tommi Mäkinen Edition years ago, a proper drive in an Evo was a hole in my Cars To Drive Before You Die bucket list. Three months into life with the rabidly fast, plastically-challenged Honda Civic Type R, it's time to see if the swansong for the rally-bred Mitsubishi can teach what's possibly its spiritual successor anything new.
We won't see the like of the Evo's breed again. WRC now exclusively features aero-honed cars, and zero homologation specials. Meanwhile, the hot hatchback genre recovered from neglect and unfashionable joyrider connotations in the mid-Noughties, and swallowed the 300hp-plus four-door territory. They seat a family, swallow a pet, breeze the daily grind, and apply well over 300hp to the road with unthinking ease. Without forgetting our must-have smartphone connectivity…
Take your pick: VW Golf R, Ford Focus RS, Audi RS3… even AMG and Hyundai are in on the act these days. Millions are splashed on gnarly marketing-friendly lap record stunts. The power race has taken performance-enhancing steroids. Their on-demand performance spoils us. And the rally reps have wilted.
The Impreza morphed into the WRX STI, and after the disappointing Evo X, the name evaporated from Mitsubishi's ranks.
Anyway, that's enough theory. Yes, it's tragic the road-going rally cars are no more, but hot hatchbacks are in rude health and I've got an Evo 9 to drive.
There were more powerful Evos, with sillier service intervals, but the MR (Mitsubishi Racing) FQ (erm, F***ing Quick) 360 (horsepower) was tuned for drivability. The Ralliart skunkworks worked up a new ECU code and improved the engine's response with a stronger fuel pump and freer-flowing exhaust. Peak power still needs masses of revs on board: 366hp doesn't arrive until north of 6,880rpm. But all the torque--a meaty 492Nm--is under foot from 3,200rpm. This is where the Evo wakes up.
This engine--the famous 4G63 unit that powered nine of the 10 Evo generations--is an education in how thrilling a turbocharged power delivery can be. It doesn't move until it's halfway round the rev counter. If you're below 3,000rpm, you might as well be stationary.
You'll want eyes on the road when the wall of boost careers into your backside and ruthlessly dropkicks the car up the road. And it's really worth hanging on for the redline, just to experience how relentless the torrent of power becomes. And addictive. Another gear. Wow, what a shift.
With a 50hp advantage, and a negligible 20kg weight penalty despite running twice as many driveshafts, the Evo's got the legs on the Civic. Don't forget, that Civic is a sensationally fast car: 316hp, 0-100kph in 5.8 seconds… and demolished by the Mitsu. Back in 2006, the claims for this car democratized supercar performance: We're talking 0-100kph in 3.9 seconds. Only when its sit-up-and-beg shape runs into the aerodynamic buffers will the Civic stroll past.
Not a single sop to economy dates the Evo. So does its size: This family sedan is 67mm shorter, 117mm narrower but 16mm taller than the Honda hatchback. Its sticky Toyo Advan tires are wrapped around 17-inch Speedline wheels, which make the Civic's Conti-equipped wheels look terribly gauche. And boy does the Honda feel more purposeful when you first drop inside. 'Drop' being the operative word--the seat point is about six inches lower, and it's darker. There's so much less glass, and giant pillars bookending the view. You expect to notice how much glass there is around you in a really classic car, but this Evo's hardly an antique. You've got iPods older than this thing.
The ride's a surprise too. It's fluid and dexterous and shock of shocks, there's body roll. Yet the body control is nicely damped, and fresh potholes excavated by the recent cold snap don't resonate through the bodyshell as thuddingly as the stiff Civic. It tramlines and wanders and is generally more distracted though, so that slim steering wheel and its relaxed responses take plenty of management as you hustle and blare along.
I noticed how differently my body had to behave in each car. Considered, careful and lengthy movements control the Evo--threading its gearshift, the steering, modulating the adequate but unimpressive brakes. It flowed along. The Type R demands quick, punchy movements through its fast steering, short-travel pedals, quick, meaty steering, and competition car gearchange.
The Civic is so brutally professional it pretty much gravitates away from being a hot hatchback as we know it--there's too little bumpsteer, torquesteer, understeer or lift-off oversteer for that. You drive it through on the diff, marvelling at it, stunned at the absence of roll, agog at the speed it'll devour ground.
Thing is, the Evo can stay with it, but it never feels like it's trying that hard. The grip generated by this chassis is freakish. Like the Type R, the FQ-360 just isn't interested in playfulness for playfulness' sake. On the road, it's so nailed down you'd be preposterously over the limit before the Evo properly let go.
That's where these two feels like wasabi peas from the same Japanese pod. They're both so no-nonsense, so dedicated to the business of going fast, with no bullsh*t. They're ruthless, angry, demonic machines. And though the age of the Evo is long over, its brutal, road-bullying spirit lingers in the Japanese battalion of the hot hatch war.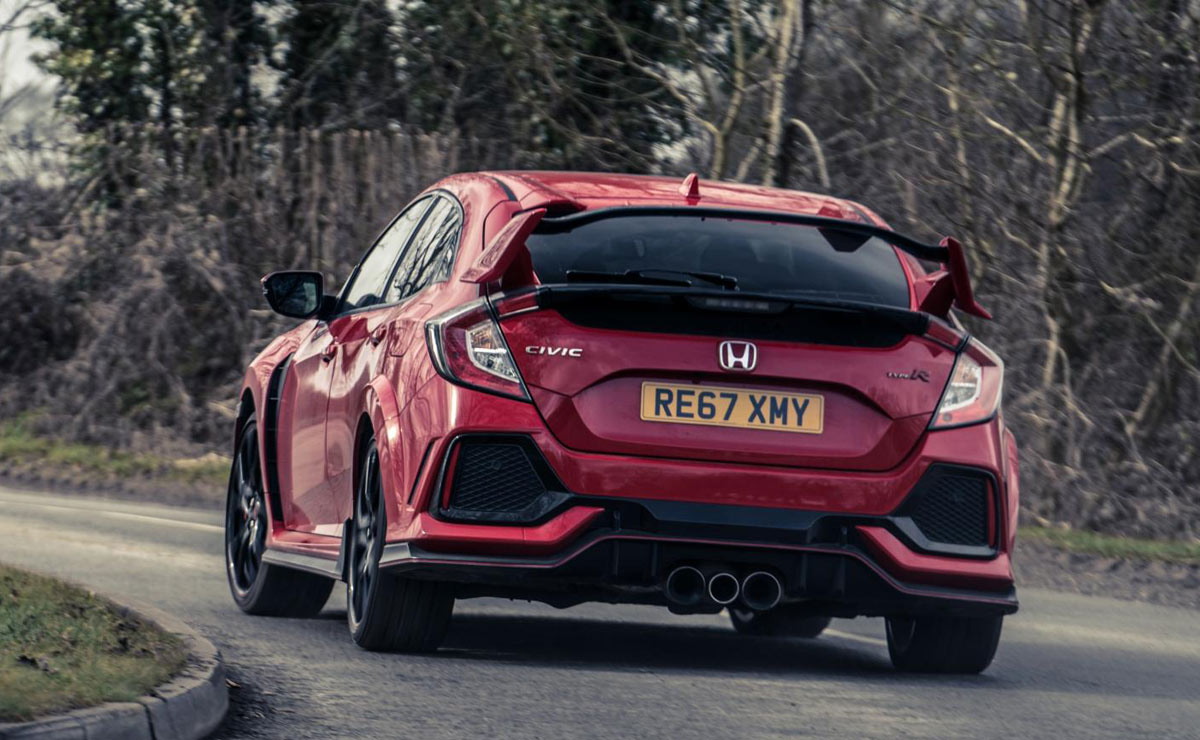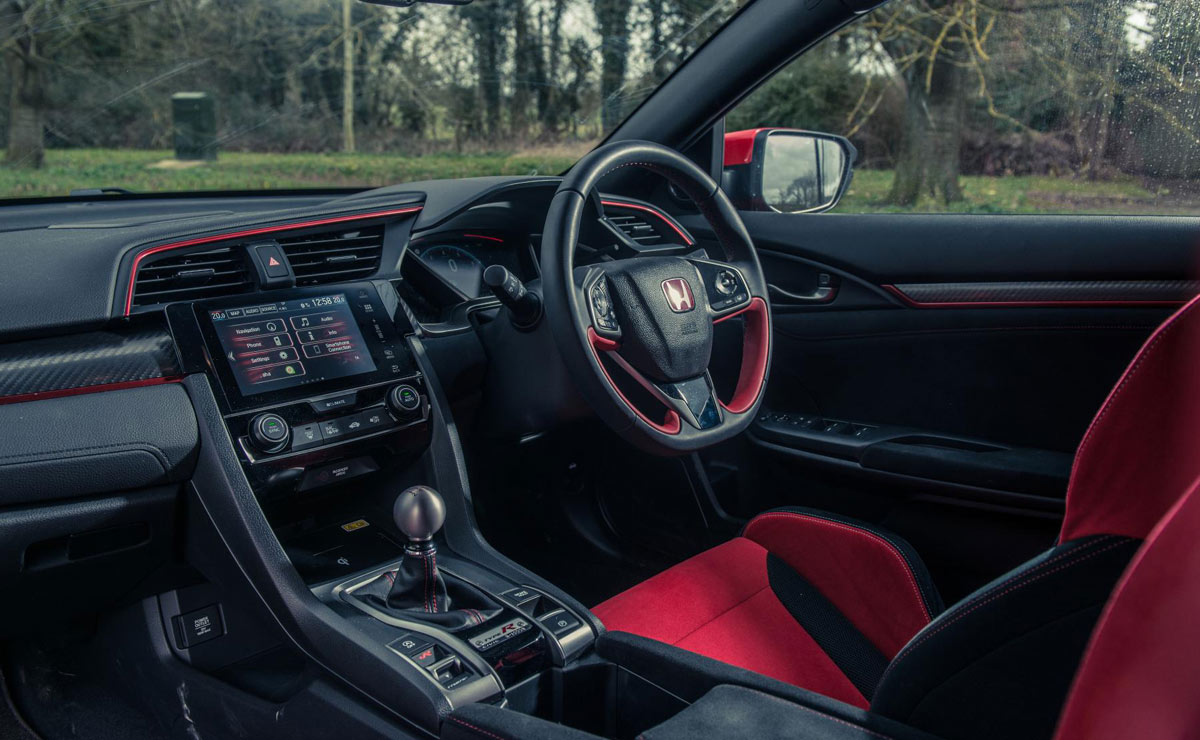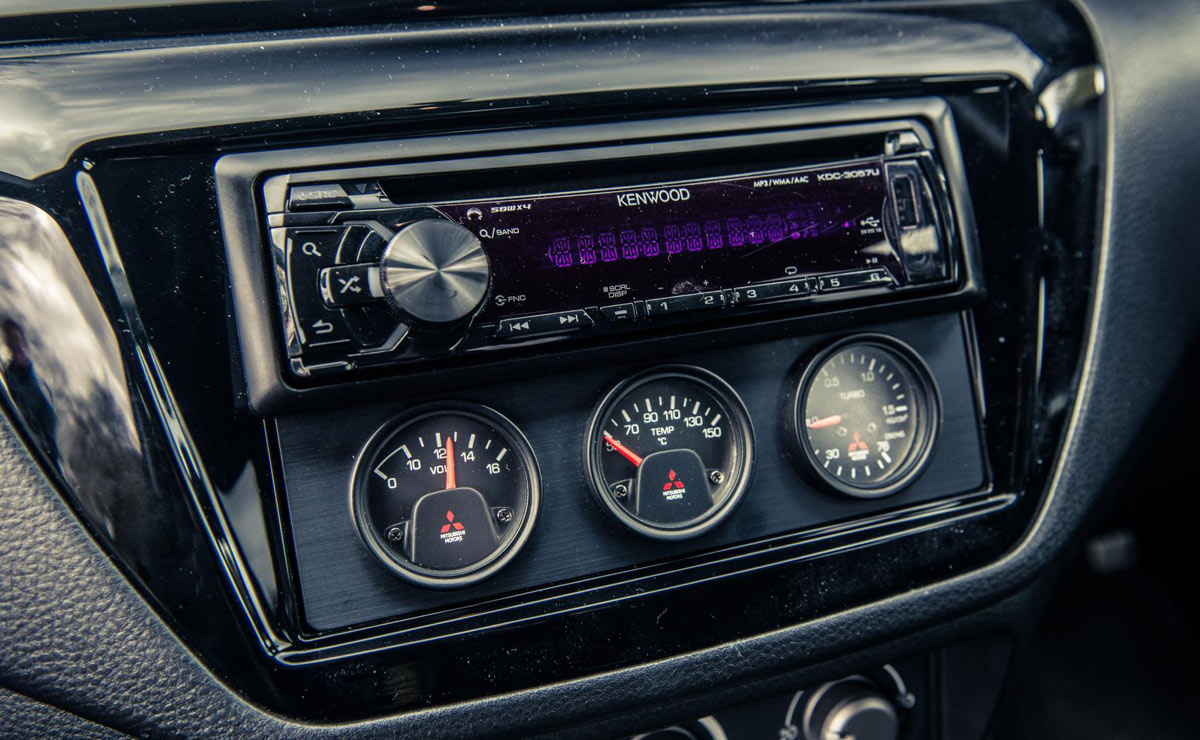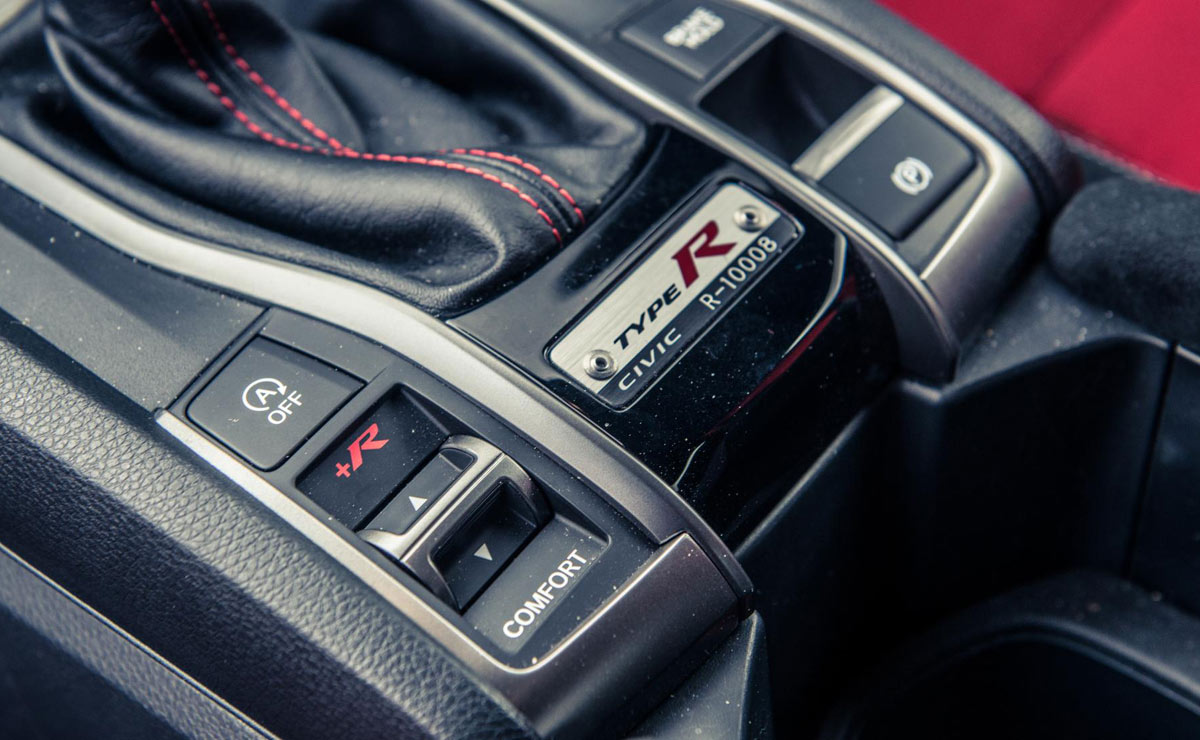 NOTE: This article first appeared on TopGear.com. Minor edits have been made.