Honda's just nabbed itself a Guinness World Record. Its latest 'Mean Mower'—which uses the 200hp 999cc four-cylinder engine from the company's CBR1000RR motorcycle—is officially the fastest lawn mower from 0-100mph (approximately 0-160kph). Because that's apparently a thing.
W Series driver Jess Hawkins set the record last month at the Lausitzring in Germany, with a two-way average of 6.29sec. That makes Mean Mower V2 faster to 100mph than an Audi R8, an Aston Martin DBS Superleggera, or a Ferrari Portofino. And none of those can cut grass.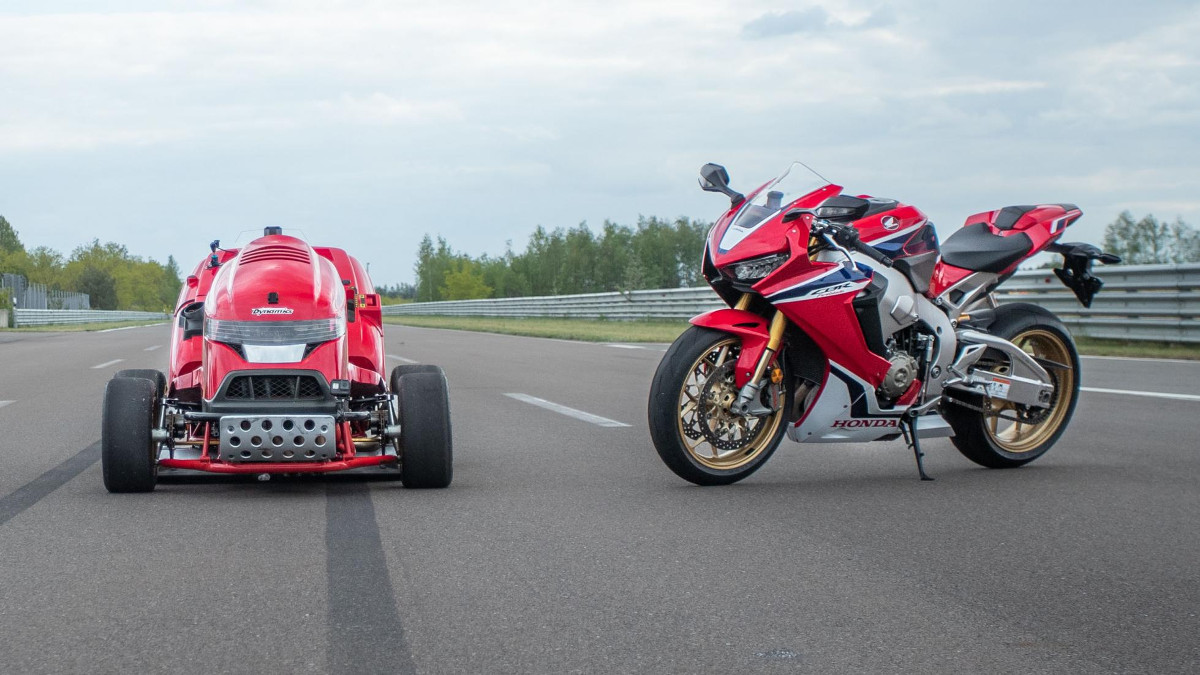 Yep—to get the record, Honda had to prove that the Mean Mower, which was revealed last summer, was still capable of...mowing a lawn. To that end, it has two electric motors powering carbon-fiber blades.
The rules also say the mower had to "intrinsically look like a lawn mower" to be eligible. Presumably to stop some enterprising soul from attaching a desk fan to the underside of a Ferrari 488 Pista. The Mean Mower therefore shares a front cowl, a grass box, and many body panels with Honda's standard HF 2622 mower.
ADVERTISEMENT - CONTINUE READING BELOW ↓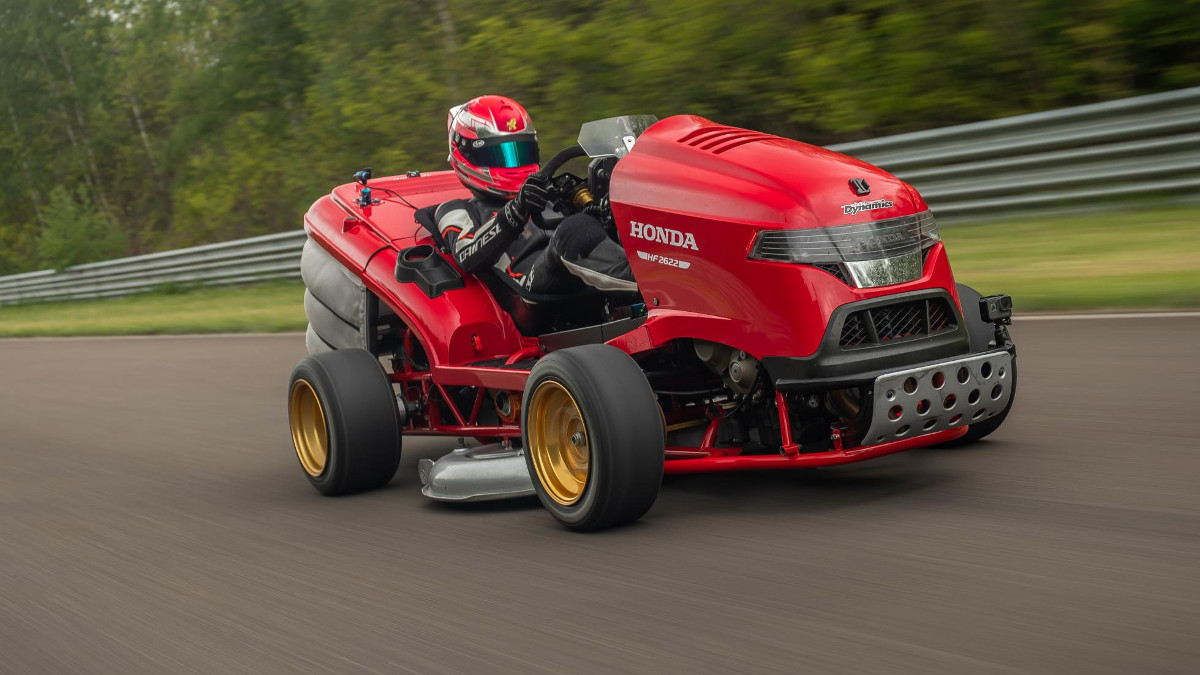 Mean Mower V2 is the follow-up to 2014's Mean Mower—the machine on which Top Gear's Piers Ward claimed the record for the world's fastest lawn mower. Piers's record of 116.575mph (187.61kph) stood for a year, until a bunch of maniacal Norwegians attached a V8 to a Viking/STIHL T6 mower and managed 134mph (215.65kph).
Honda claims Mean Mower V2 hit 150.99mph (242.99kph) at the Lausitzring in the course of setting its 0-100mph record. An attempt on the outright speed record, therefore, must still be in the offing...
Click here to read about how Mean Mower V2 was made.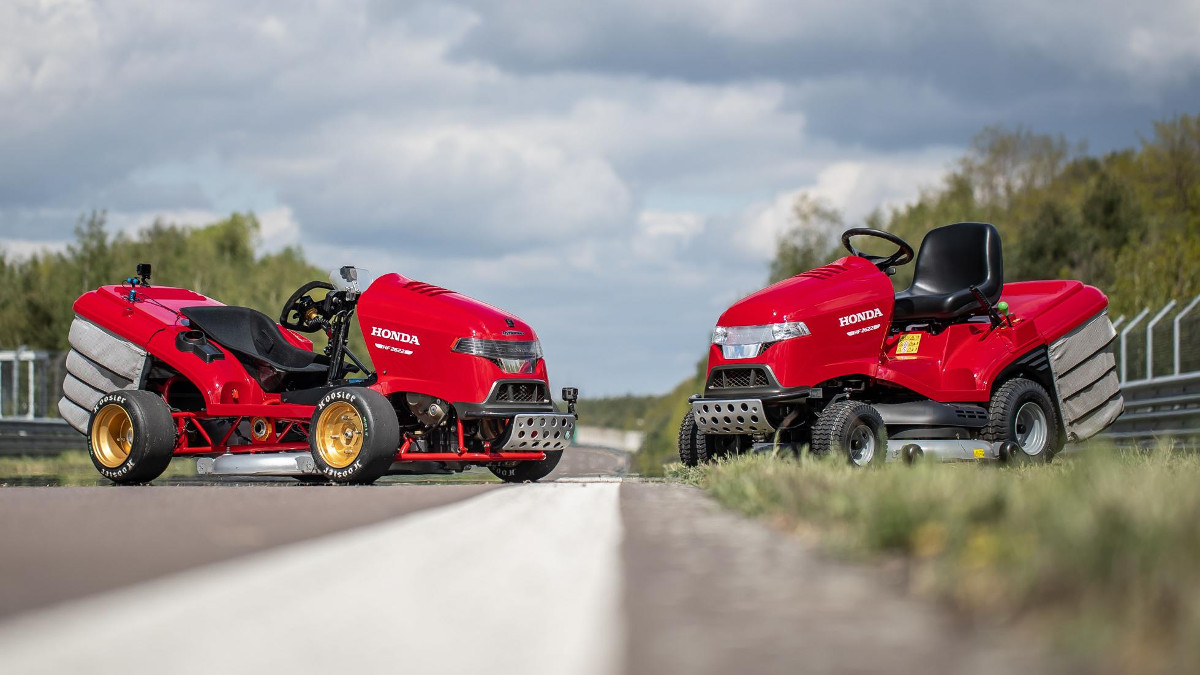 ADVERTISEMENT - CONTINUE READING BELOW ↓
Recommended Videos
NOTE: This article first appeared on TopGear.com. Minor edits have been made.