The Honda Rebel 500 is definitely one of the most interesting propositions in our market right now. It's a good option for riders who want to transition into tollway-legal bikes.
At just P375,000, you get a stylish cruiser that's big enough for our major expressways with its 471cc parallel-twin engine capable of 46hp and 43.2Nm of torque. Most importantly, it has a low seat height that makes it easy to ride—as a matter of fact, it even stands lower than many of Honda's scooters and underbones.
That being said, some people still find the Rebel a bit pricey. If you're comparing this with the Kawasaki Vulcan S, for example, we can't argue. The Vulcan is really a more reasonably-priced product on paper, as it's only slightly more expensive at P415,000 but boasts a much bigger and powerful 650cc engine that generates 61.6hp and 64Nm of torque.
ADVERTISEMENT - CONTINUE READING BELOW ↓
But if you look at the Rebel on a global scale, you might change your mind about its pricing here in the Philippines. You see, in Indonesia, one of our neighboring Southeast Asian countries, the Rebel 500 sells for P655,000. That price tag gets you the same bike with the exact same engine. Yikes.
See, we don't have it that bad now, do we? Besides, we're thankful enough to have this thing available locally. Countries like the UAE and India aren't too fortunate, as the closest they'll get to this beginner-friendly cruiser are the likes of the CB1000 or the CB1100R.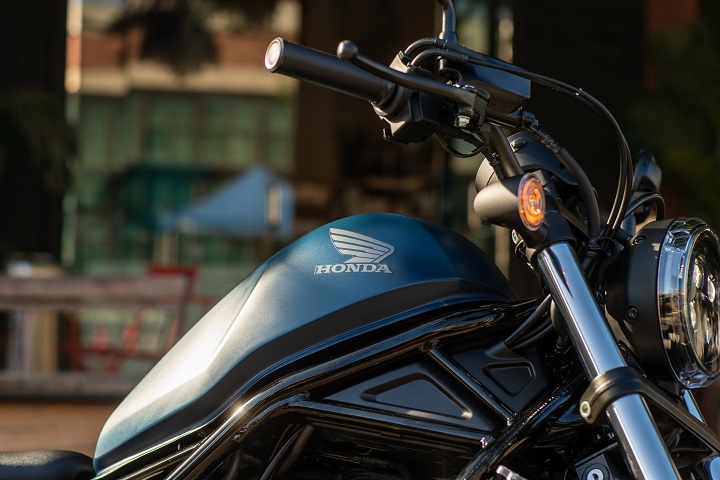 ADVERTISEMENT - CONTINUE READING BELOW ↓
Recommended Videos
In other countries where it's available, the Rebel's pricing is similar to what we get here in the Philippines. In Thailand and Vietnam, the bike sells for P354,000 and P392,000, respectively. In other farther markets such as the US, this Honda is priced a bit lower at P329,000. The same goes for Australia, where the bike sells for P324,000.
So, is it expensive compared to bikes from other brands? Probably. But should we complain about how it's priced here in our market? Probably not. What do you think?