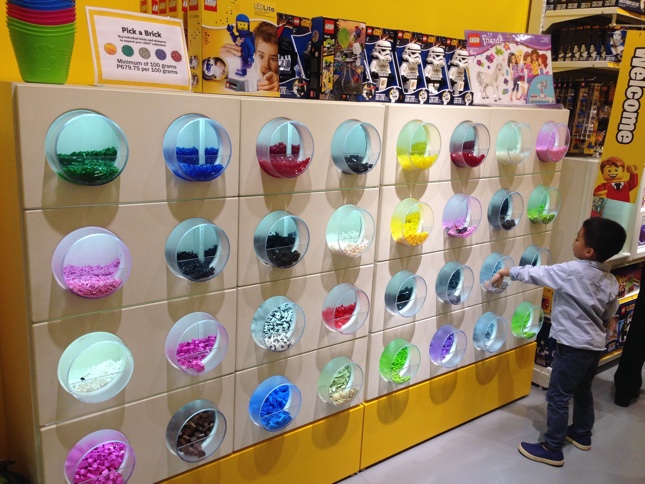 There's something truly special about fathers and cars. Particularly true with sons, automobiles are a great way to bond with their dads. If you're a father to young kids, we have this suggestion for spending quality time with them--something we guarantee that you yourself will enjoy.
First, bring your kids to the first-ever Lego Store (open from 11am to 9pm daily) in the Philippines, located at Park Triangle Mall in Bonifacio Global City.
Next, go to the store's Pick-A-Brick section, where you and your kids can put together any creation of your fancy using various Lego bricks and pieces. It's relatively inexpensive--just P680 for a minimum of 100g.
Of course, you can build a house, a bridge, even a mountain. But we suggest you build a car.
Assembling a Lego toy car is an excellent way of introducing the love of automobiles to your son (or daughter). He will even learn to appreciate a car's basic construction: the four wheels, the chassis, the steering wheel, the seats--how they all go together.
A hundred grams should let you build three to four toy cars, depending on the number of bricks you put into each of them. Check out what we came up with. We made four cars weighing 115g, so we paid P755.
Continue reading below ↓
Recommended Videos
Not bad for cool-looking toy cars. And certainly not bad for a bonding experience your son will remember for the rest of his life.
Photos by Vernon B. Sarne