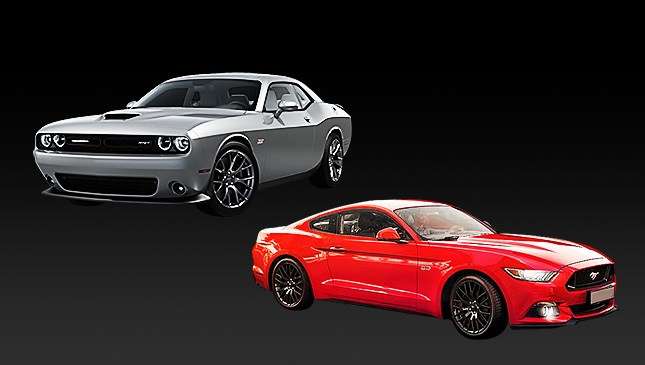 Muscle cars are the Arnold Schwarzeneggers of the automotive world. They're big, pack lots of power, and make no attempts at being subtle. Their loud, unabashed vibe has made a fan out of many gearheads. The criteria of what makes a muscle car is often disputed, but there are some loose requirements: the car must be performance-oriented, have two doors, rear-wheel drive, and be powered by a V8 engine.
In this battle, we've got two of the finest American nameplates to ever be deemed worthy of the name muscle. In one corner is the Dodge Challenger, and in the other is the Ford Mustang. Both variants in this fight are powered by V8s, generate power from the rear, and both have carved storied legacies on the streets of Detroit. The only thing that would make this contest more American is if one of the cars wore the flag shorts from Rocky.
Continue reading below ↓
Recommended Videos
The SRT 392 and V8 GT Premium were chosen based on price proximity and their availability here in the Philippines. Which muscle car do you prefer? Check out our infographic below and let us know in the comments.