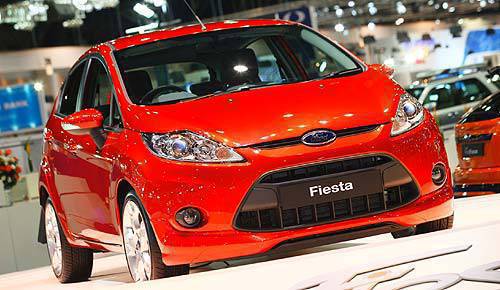 Not too long ago the prospect of designing and marketing a "global" car was unheard of. Some automotive designers I've met even said pursuing the idea would be ridiculous. On more than one occasion I've been told, "One model car cannot appeal to every region on the planet."
Funny how things have changed, and how breaking away from that train of thought placed Ford in a very enviable position. But, before delving deeper into the company's forward-thinking attitude, let's take a look at some Ford milestones.
ADVERTISEMENT - CONTINUE READING BELOW ↓
Despite the tough economic climate, 2009 turned out to be an excellent year for the company. Ford was the only manufacturer in the US to post a profit--without the help of any government bailout funds. We don't have to crunch any numbers to emphasize why that is a big deal. Sales are up in the Asia-Pacific region, thanks to emerging market China, plus the growth in Taiwan, Vietnam, and Thailand. Locally, 2009 was an excellent year for Ford Group Philippines because it closed the year with an all-time highest sales performance of 1,071 vehicles in December--this from the start of operations in the Philippines.
Ford Philippines is also the country's only volume exporter of CBU units. In September 2009, 577 Philippine-made Ford Focus units were purchased by the Indonesian National Police Force as part of their re-fleeting program.
Looks like Ford is poised to take the world by storm, and we don't mean that figuratively. The battlecry "One Team. One Plan. One Goal." under the "One Ford" slogan isn't just hype. It is the driving force behind the transformation that has happened to Ford.
ADVERTISEMENT - CONTINUE READING BELOW ↓
Recommended Videos
"The word is converging," said Ford Group Philippines president Richard Baker. "Thanks to more travel, the Internet, and better communication. Tastes are converging and this paves the way for us." The company has plans of making the lineups uniform across the globe, beginning with the Ford Fiesta (which will be made available locally by the second half of the year).
"Ford's last global car was the Model T. The Fiesta is the next," shares Baker. Looking to the past does have its benefits. With numbers this good, there looks to be a bright future ahead for this truly global brand.
Click 'next' to see Ford 2009: By the numbers

By the numbers: Ford in 2009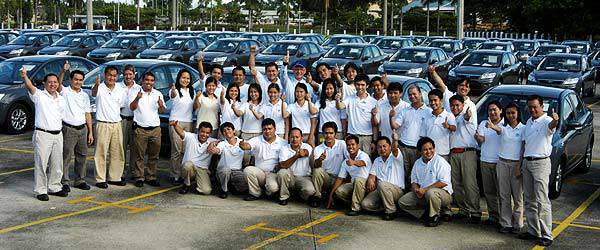 ADVERTISEMENT - CONTINUE READING BELOW ↓
$454 million - Ford Motor Company's full pre-tax operating profit. This is a $7.3 billion improvement over a year ago
$2.7 billion - The company's net income in 2009. Ford has been in the red since 2005
508,793 units - Total number of Ford vehicles sold in the Asia-Pacific and Africa regions
6,142 units - Total Ford vehicles sold in the Philippines. This is a seven-percent increase from 2008