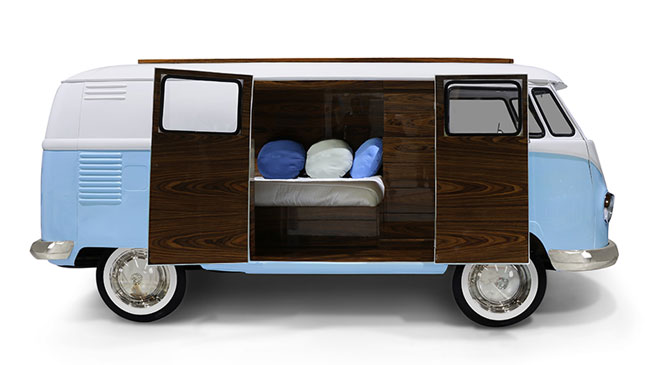 Admit it: You probably wanted a bed shaped like a Lamborghini or a Ferrari when you were a kid. And be honest: You'd still get one as an adult if you had the chance. As Milhouse's dad bragged in one episode of The Simpsons, there's an inexplicably cool feeling about sleeping in a bed that resembles your favorite car.
ADVERTISEMENT - CONTINUE READING BELOW ↓
Well, Portuguese furniture company Circu has created a bed that pays homage to one of the coolest cars of all time. Dubbed the Bun Van, this bed is encased in an outer shell that's shaped like a Volkswagen Kombi. The outside is made from carbon fiber with chrome-plated finishes. Once you open the doors, you get an interior lined with glossy palisander wood veneer. Aside from the bed, it also has a desk, a small sofa, a TV, and the best part—a minibar. The brochure says that this Kombi bed is designed for kids, but it works just as well (if not better) for grown-ups. It's like a college dorm room within your bedroom!
This comfy Kombi is 2,200mm tall and 4,000mm wide, so it's pretty roomy. The bed itself measures 1,900mm x 900mm—roughly the size of a standard single bed. As for the name, we're not really sure why it's called the Bun Van. Really, it should be called something like the "most awesome man cave ever." You could use it for sleeping, relaxing, drinking, and...well, let's just say the hippies who rode around in Kombis were all about love.
ADVERTISEMENT - CONTINUE READING BELOW ↓
Recommended Videos
If you want to get one for your own bedroom, your first challenge is getting your wife or girlfriend to agree that it's as cool as you think it is. If that doesn't work, maybe you can opt for Circu's shell-shaped 'little mermaid' bed instead.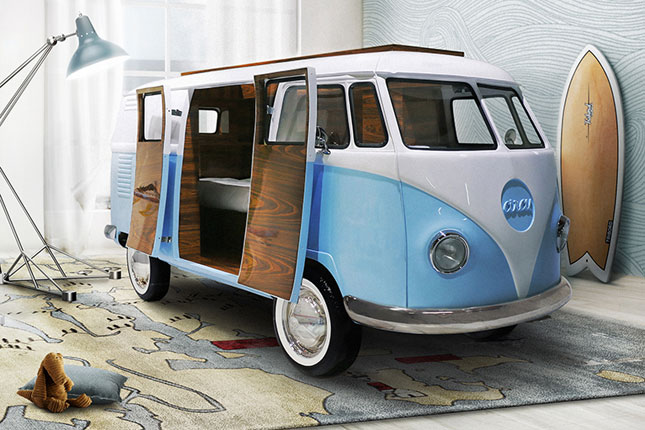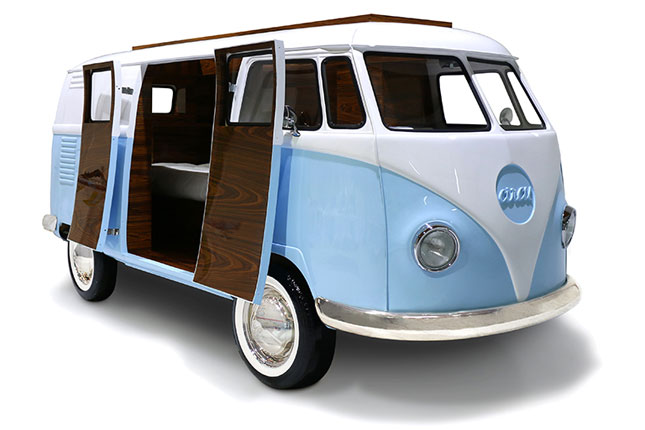 ADVERTISEMENT - CONTINUE READING BELOW ↓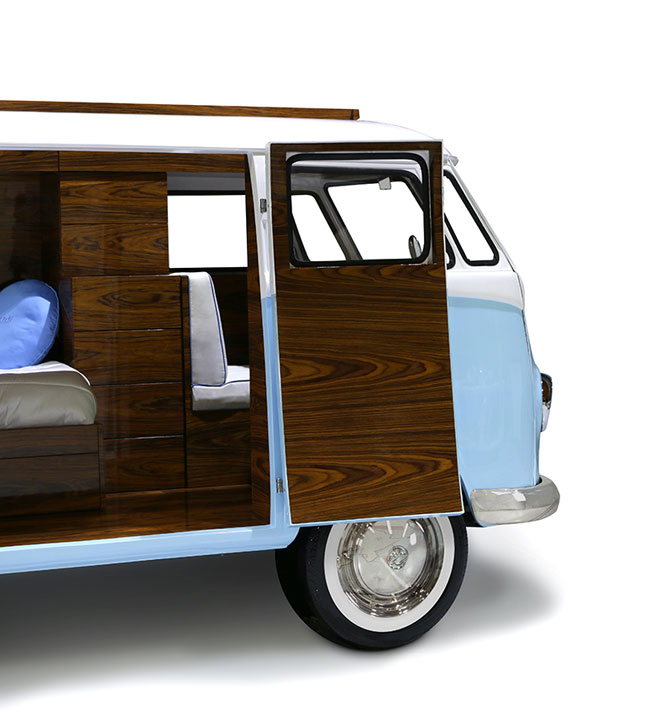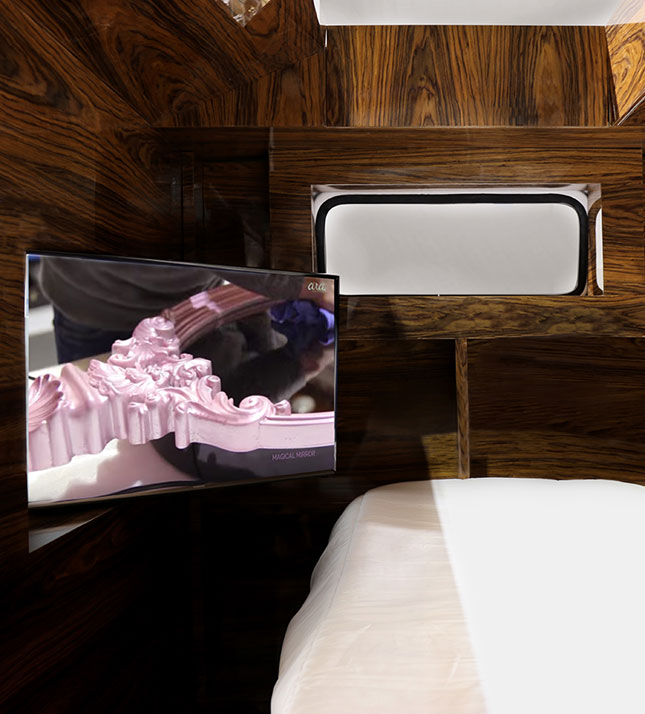 ADVERTISEMENT - CONTINUE READING BELOW ↓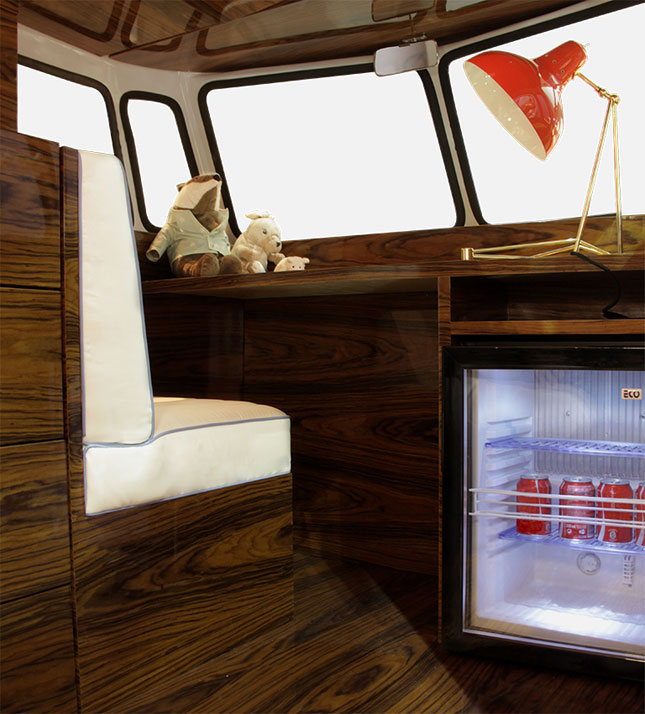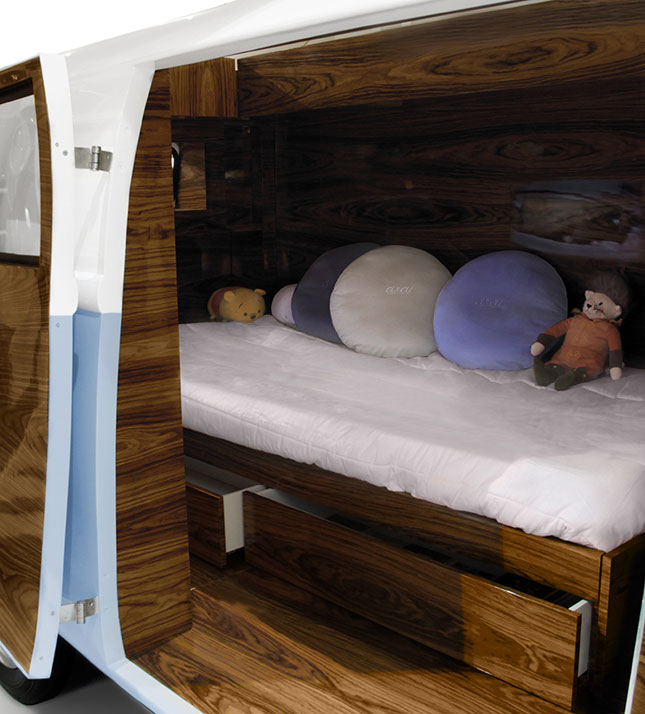 ADVERTISEMENT - CONTINUE READING BELOW ↓