Looking for a decent dashcam? Well, there are already a lot of options out there, but if you want something a bit more advanced—and if your pockets are pretty deep—you might want to check this out.
This is the Lanmodo Vast Pro. It's not just a simple dashcam—it's a night vision system that features an eight-inch, high-resolution colored display with an integrated 1080p camera. This system provides a clear view of the road even with minimal light available.
The high-definition camera has a 45-degree field of view and can see up to 300 meters ahead, which is supposedly much farther than standard headlamps. It allows drivers to see far up ahead during the night, helping prevent possible accidents.
The camera and the display can also be useful in certain driving conditions such as during heavy rain, snow, and thick fog. Plus, there's also a 1080p camera out back for parking. This second camera provides a 170-degree view of the rear and can also record footage when operational.
The Lanmodo Vast Pro has sensors which can activate the recording of both front and rear cameras when a collision is detected. The storage is expandable up to 128GB, enough for keeping around 30 hours of footage. When the storage is full, the loop recording function automatically overwrites the oldest recordings.
Continue reading below ↓
Recommended Videos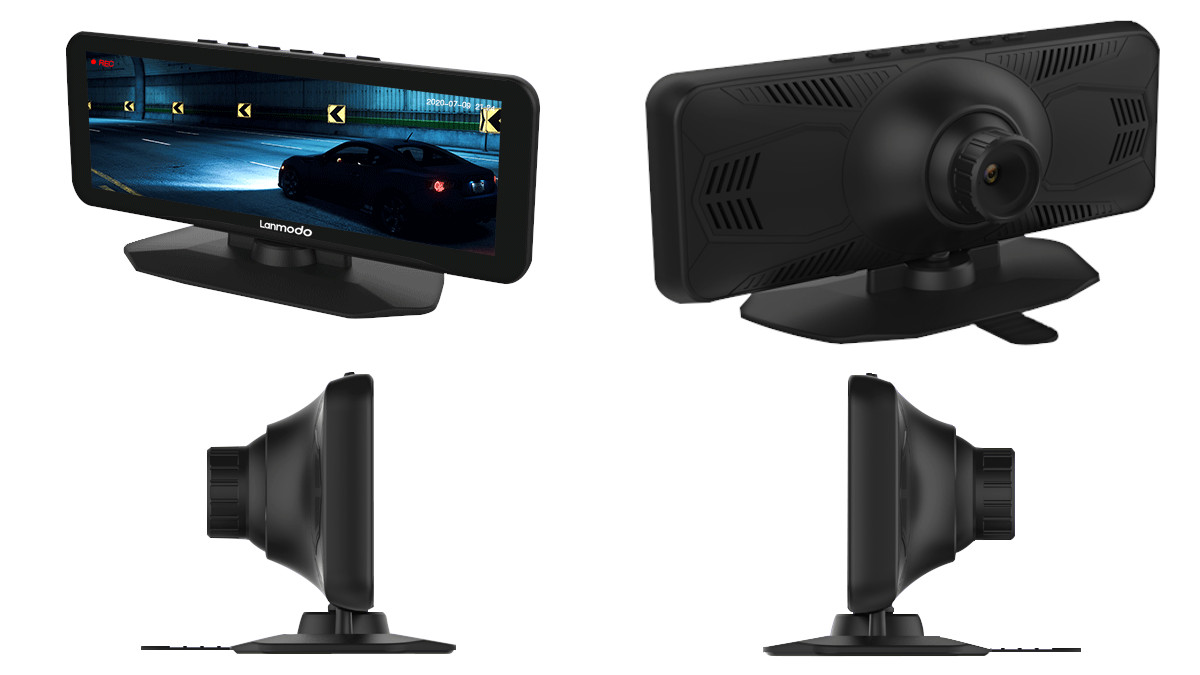 As for installation, the main device (pictured above) can be easily mounted on the dash or on the windshield. It can be plugged via the car's OBD port or the standard power outlet, and can be turned on and off at the push of a button. For more details, check out the clip below:
Now, we mentioned something about having deep pockets, didn't we? Right. In other markets, the Lanmodo Vast Pro is priced at $619, or about P30,000. What do you think? Would you be willing to invest in a gadget like this one?