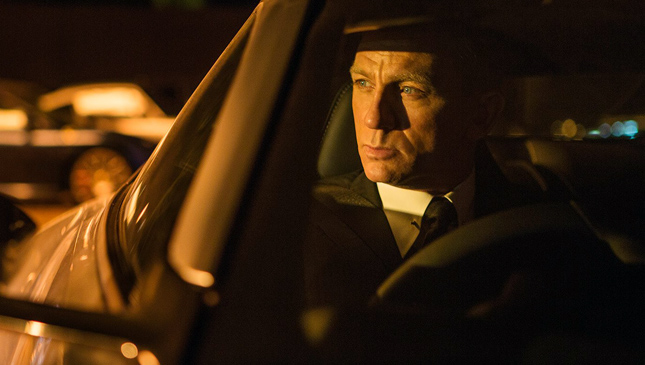 Franchise films may be the norm nowadays, but way before every film studio tried to make its own Avengers-style series, there was James Bond. And since he took over in Casino Royale, Daniel Craig has successfully updated the Bond character into a gritty, modern version of a super spy--in an era where espionage is more about satellites and harnessing digital information.
It is this dilemma that the newest Bond film, Spectre, tackles. He may have a license to kill, but even 007 can't beat the menace that is government bureaucracy. With an ambitious pencil pusher trying to consolidate espionage work around the world, the 00 program under which Bond operates is at risk of being dissolved.
The timing could not have been any worse. As his superiors try to keep a low profile in the face of agency extinction, Bond is trotting around the world following a personal case that has a connection to the previous film, Skyfall. From a fabulous one-take sequence in Mexico, our favorite spy gets into a car chase in Rome, a pursuit scene in the Austrian alps, and a race-against-the-clock climax in London.
Taken as a whole, Spectre is classic modern Bond. It has lovely locales, beautiful women, vivid fight scenes, and marvelous cars--in this case an Aston Martin DB10 and a Jaguar C-X75. But even with reports that this is the most expensive Bond movie ever made, the finished product still feels rather lacking. There's just no sense of real danger, despite having 007 go up against a sinister organization that ties in to all the modern Bond villains.
Continue reading below ↓
Recommended Videos
Maybe it was just too hard to top the superb Skyfall, which had us really wondering what was going to happen next.
So, is the latest Bond movie a must-see? If you ask us, showing a DB10 performing power slides on the streets of Rome and being chased by a massive half-Filipino henchman (Dave Bautista) in a Jaguar supercar that technically doesn't exist, Spectre is worth the price of admission. (Having said that, we would like to thank Aston Martin Manila and British Embassy Manila for the complimentary tickets.)
Spectre probably won't go down as one of the best Bond films in the continuing series, but it's still a good flick to see on a weekend or after work. And do bring the wife or the girlfriend, as they will surely enjoy the outfits and the movie's lush look.
You, meanwhile, sit back and enjoy the automobiles.