Life-size Lego models have become a bit of a thing recently. Everyone from Bugatti, McLaren, and Porsche to Chevy and Ford are getting in on the game. Now it's Honda's turn, as its Australian arm reveals a Civic Type R made from 320,000 bricks.
The model, which is based around a steel frame and has working lights, took professional builder (yes, that's a thing) Ryan McNaught and his team of nine over 1,300 hours to construct.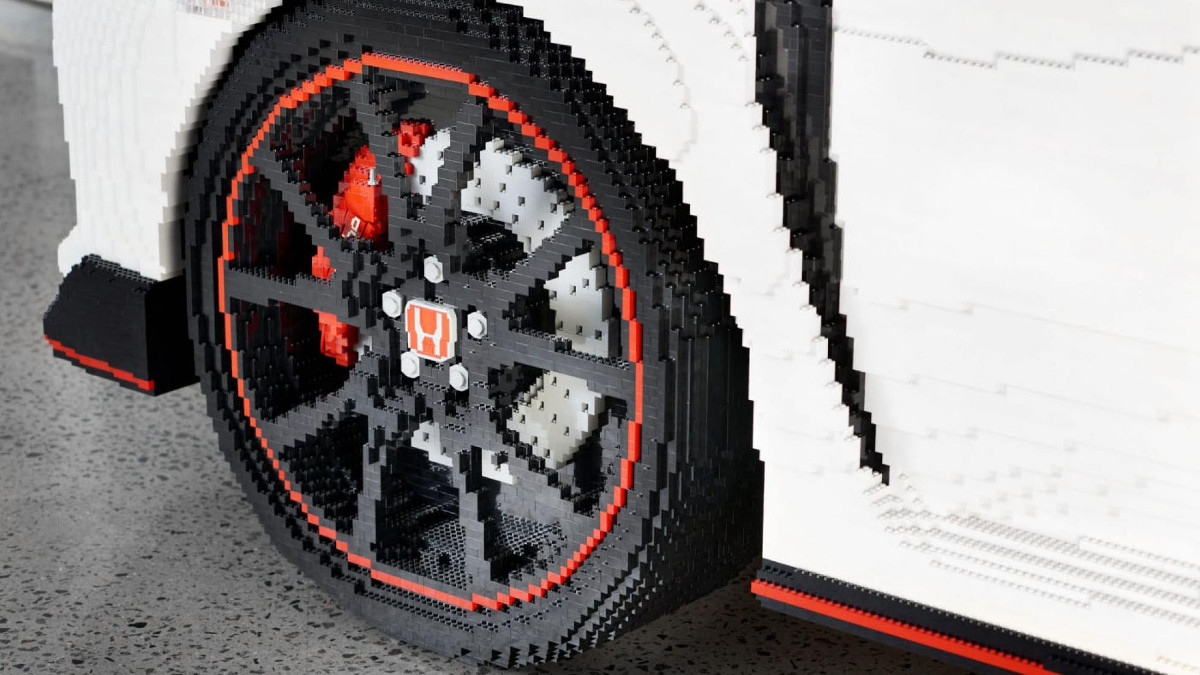 ADVERTISEMENT - CONTINUE READING BELOW ↓
It's not like the Senna or the Chiron—it doesn't have an interior and it doesn't roll or drive, because unlike those models, the Civic's wheels are made out of Lego, too. But it's still quite an impressive thing, mainly because save for the frame, no custom parts were used in its construction.
The hardest bits were the windshield wipers and spoiler—the former because they're so fragile, and the latter because of its floating design.
Built to promote Honda's support of the Lego Masters show, the Lego Type R will be displayed in various locations around Australia over the next few weeks. For a closer look, click play on the video below:
NOTE: This article first appeared on TopGear.com. Minor edits have been made.
ADVERTISEMENT - CONTINUE READING BELOW ↓
Recommended Videos