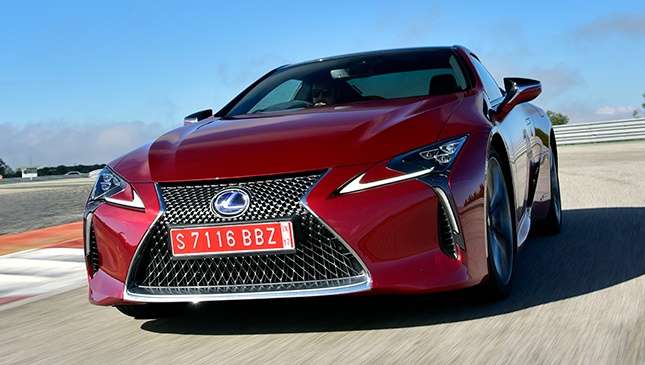 Once upon a time, medieval Spanish soldiers fought bulls as a training exercise. The townsfolk looked forward to seeing these bloody man-versus-beast spectacles, which, pretty soon, began happening in the town center. It wasn't long after that the first plaza de toro (bullring) was erected, the first toro bravo (Spanish fighting bull) was bred, and the first matador (bullfighter) donned his traje de luces (traditional costume called so because it is a 'suit of lights' adorned with reflective gold and silver thread and sequins). This graceful yet deadly cultural tradition would entertain a transfixed audience for centuries to come.
ADVERTISEMENT - CONTINUE READING BELOW ↓
ADVERTISEMENT - CONTINUE READING BELOW ↓
Recommended Videos
Seville, situated in the southern part of Spain, isn't just the birthplace of bullfighting. It's also the home of another deep cultural tradition, albeit one without violence. The passionate flamenco likewise has roots in Andalusia. Its rhythm, grace and choreography—minus the bloody denouement—is not much different from the matador's dance. Is it a coincidence that Lexus has brought us to Plaza de Toros de la Maestranza and Museo del Baile Flamenco before letting us loose on Spanish roads with the Lexus LC500? I think not.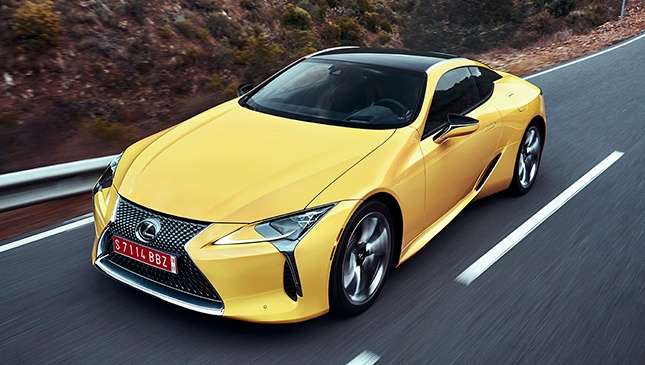 ADVERTISEMENT - CONTINUE READING BELOW ↓
The flamboyant flamenco dancer and the fearless matador engage us with emotion-filled dances. Koji Sato, chief engineer of the LC project, shares the same fire with these icons of Spanish culture. Now, don't laugh. This is totally unexpected, you see, because most Japanese engineers we've met are quite reserved. But talking about cars, Sato-san can't hold in his excitement. His favorite car of all time is the Ferrari Dino 246. "I love that car," he says. "It makes me crazy. I want to have one. That's the kind of emotion that motivates me."
His father-in-law gave him a 1993 Toyota Supra scale model before he began the LC project—as a reference. "It's a very nice car, very natural and fun to drive. That's the kind of flavor that I wanted to put in the LC," he shares. He tells the story of the how he wanted his engineers to feel how sports cars behave, thus the benchmarking using the Lexus LFA supercar, of course, and extensive drives with current luxury sports coupes like the Porsche 911, the Jaguar F-Type, the Maserati GT, and the BMW 6-Series. He says all these cars have very unique characters, and the Porsche has a fun-to-drive factor that drives him crazy, too. The dude is obviously a diehard car guy.
ADVERTISEMENT - CONTINUE READING BELOW ↓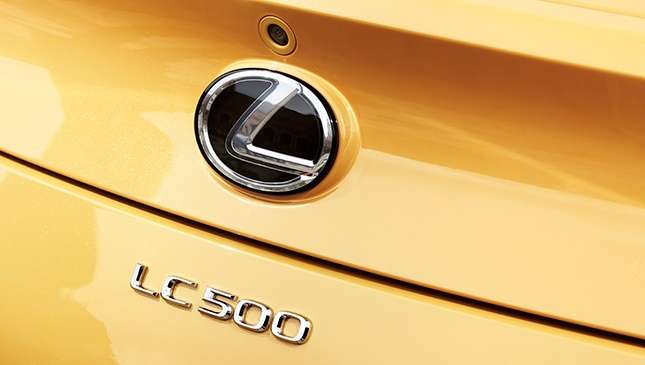 "All these cars had a great effect on me," Sato-san continues. "But, Lexus never follows anyone. We want to create our own car with its own character." When the LF-LC concept debuted four years ago, the response it got was tremendous. "We received so many requests saying: 'Lexus, please build this car!'" he recounts. "Now, to build a production car that stirs the soul and captures the heart, we had to challenge ourselves."
ADVERTISEMENT - CONTINUE READING BELOW ↓
With an engineering team that had a better understanding of performance cars, thanks to the extensive driving they did, there was even more passion to fuel the creation of LC. The result: an all-new platform with a heightened sense of dynamics. It's about having the sharpness of a performance car, but with refinement expected from a luxury vehicle. And it has to look amazing. It's not a stretch to call Sato-san an artist. His opus is the LC.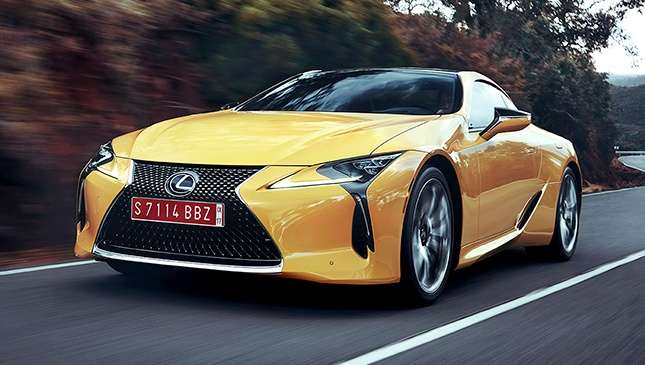 ADVERTISEMENT - CONTINUE READING BELOW ↓
I am intimidated by its brashness and bravado. It's a massive grand tourer that occupies nearly an entire lane. Those rear haunches fill up almost all the space in the side mirrors. The car rolls on sculpted 21-inch alloys. And it looks absolutely stunning.
It's amazing how so much of the LF-LC concept has made it to the production model, so it's almost unreal being handed the keys to actually drive the thing. It's like looking into the future, except it's right here in all its high-strength-steel, aluminum-alloy, and carbon-fiber glory. The group of LC500s waiting for us outside the hotel looks like an alien transport fleet from outer space. The crisp morning air and the fog enhance the sci-fi feel of the whole setting.
And we are off, first through Seville's tiny streets then out into the mountain roads. For such a huge car, the LC feels quite small—which is a good thing. You will adjust to the size almost immediately. My driving companion and I rub elbows often, and we are later to learn that the layout has been optimized to keep all the mass toward the center. The front/midship engine, which is set so far back, is evidence of this.
ADVERTISEMENT - CONTINUE READING BELOW ↓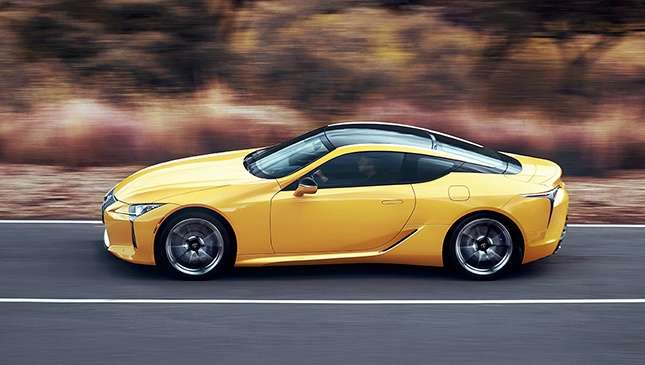 I notice and appreciate immediately how nicely weighted the steering is. This is so unlike the IS F, the RC F and the GS F I I've driven in the past. Great cars, of course, but they all had extremely light steering. The LC requires effort, and it feels great. As it turns out, Sato-san's background is in chassis engineering, and he has designed the suspension geometry to give natural feedback. Sure, you can tune and program the EPS to give torque resistance, but nothing will ever beat the real thing.
ADVERTISEMENT - CONTINUE READING BELOW ↓
"It is my long-term dream to create a car that has very precise and linear steering behavior. The most important thing is feeling connected with the vehicle, and you get that from front tire feedback," Sato-san emphasizes. "Suspension geometry is how you do that properly because this is mechanical feedback. You can tune the electric motor, but only geometry can give real feedback."
This is an example of how Lexus, though cutting-edge, is still focused on improving the basics. "This enhances the emotional drive," says Sato-san. He's absolutely right. Asked what his favorite thing about the LC500 is, he responds, without batting an eyelash, that apart from the looks, it's the steering.
ADVERTISEMENT - CONTINUE READING BELOW ↓
Circuito Monteblanco on the outskirts of Seville is the bullring where we let the LC loose. We are guided by professional racing drivers around the challenging, high-speed course. What I've learned in my years of being an automotive journalist is you should show the instructor that you aren't a reckless jerk, and it is only then that you are allowed to really push hard.
I'm able to hits speeds above 220kph down the main straight in both the LC500 with a 5.0-liter, 32-valve V8, and the LC500h powered by a 3.5-liter V6 and two motor generators. The instructor even trusts me enough to brake deeper and deeper with every lap, from 200m, down to 160m, and even to 140m before entering the turn one right-hander. That's really impressive braking from 200kph, and a great way to experience the dance of the LC500.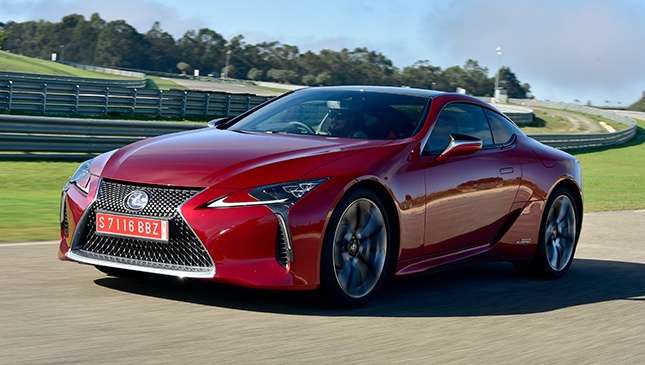 ADVERTISEMENT - CONTINUE READING BELOW ↓
I get to drive all the variants, but we will only be getting the V8 version. Power is rated at 471hp, with 539Nm that peaks at 4,800rpm. Zero to 100kph happens in 4.7 seconds. This is also the first car in its segment to feature a 10-speed automatic transmission, designed this way so that each gear change has a natural progression and rhythm. And when it comes to build quality, well, Lexus has this part down pat. The LC is built by the same super-skilled experts who have crafted the LFA supercar. These guys are the masters in handling carbon-fiber components and hand finishing.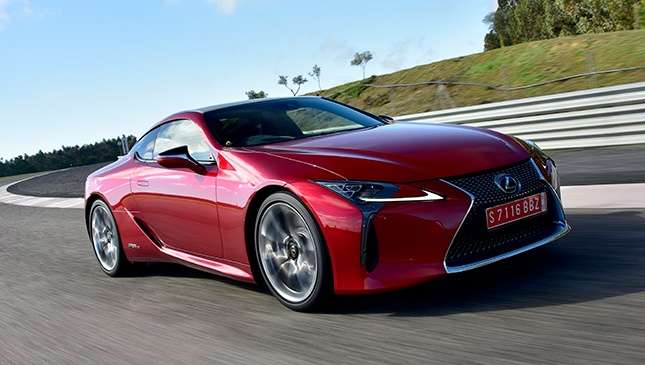 ADVERTISEMENT - CONTINUE READING BELOW ↓
"Our success is driven by what we value as a brand, and it is reflected in what we do," says Sato-san. "With Akio Toyoda as Lexus chief branding officer and master driver, we have transformed the Lexus brand in a very short time, and the LC is a testimony to that transformation." Lexus has taken the essence of one of the finest types of automobiles ever created—the grand tourer—and crafted a contemporary interpretation that is as thrilling to look at as it is to drive.
Just like the sacred bullfighter's dance and the passionate flamenco, the LC500 takes our breath away. It's pure showmanship, yet backed by substance. Looking at this car is an event in itself, and driving it will bring you back to a time when mechanical feel was transmitted to the driver, thus enhancing the driving experience. It's a car that will entertain the true drivers to no end. And isn't that why we love cars in the first place?
ADVERTISEMENT - CONTINUE READING BELOW ↓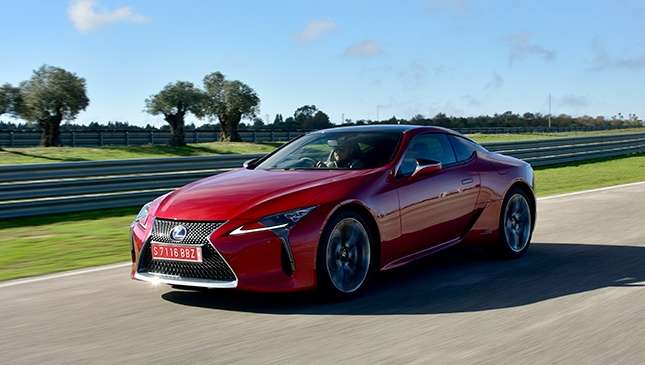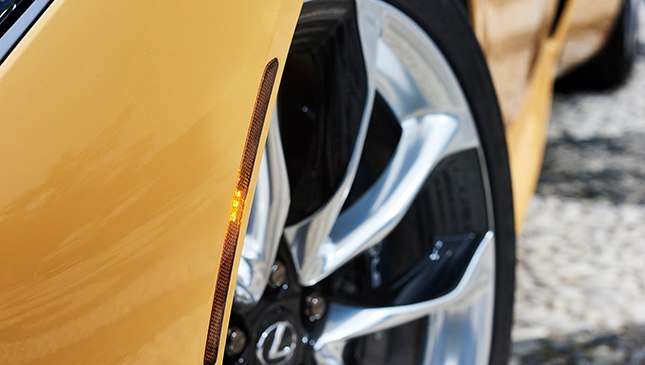 ADVERTISEMENT - CONTINUE READING BELOW ↓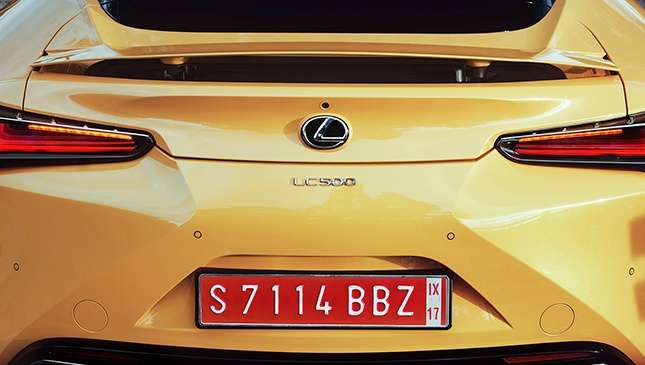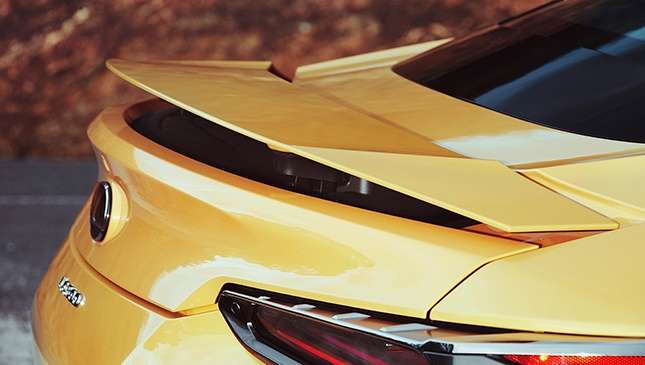 ADVERTISEMENT - CONTINUE READING BELOW ↓