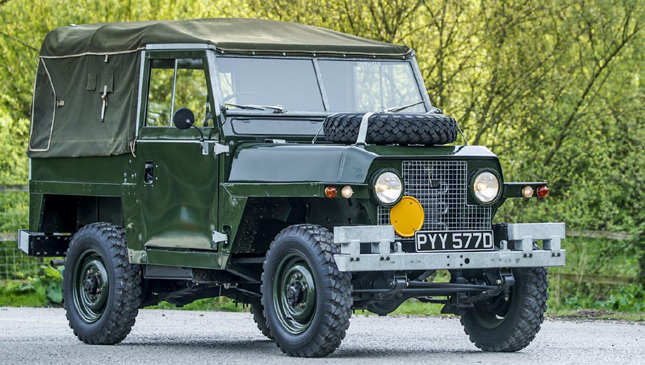 A Land Rover lightweight special. It sounds like a joke, right? They're built to be tough, substantial, robust… words that don't go hand in hand with the world of lightweight cars.
Yet that's what you're looking at here. Is it ugly? Perhaps. But as is usually the way, you superficially shun this car at your peril. Beneath the skin is a fascinating story and one of the coolest classic Land Rovers at the company's 70th birthday bash.
It's a military vehicle, one known officially as the '1/2 Ton Lightweight,' its name referring to the payload it was designed to carry. Its main aim, though, was to slim down so it was light enough to be carried by helicopter and skinny enough to squeeze inside a plane. What follows is a classic story of underappreciated engineering genius.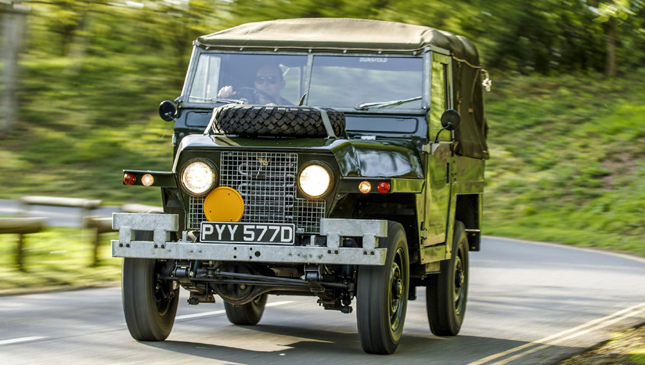 ADVERTISEMENT - CONTINUE READING BELOW ↓
Briefed by the British Army and Royal Marines in the mid Sixties, Land Rover took the standard Land Rover Series II of the time and began shaving bodywork from it. For ease of maintenance, its engine, gearbox and other mechanical bits all had to remain standard, so the only way to lose the necessary kilos was via a severe skimming of its sheet metal.
The end result? The 1/2 Ton's 1,456kg made it, um, 68kg heavier than the civilian car it was based on. Military vehicles need bigger batteries and fuel tanks, and other toughened up components. It's significantly narrower than standard, though, allowing it to slip inside the Blackburn Beverley plane that would carry it, while if you removed its windscreen, doors and upper body panels, it weighed 1,206kg, allowing it to be lifted and carried by helicopter. It would still drive without all those panels, too. A super lightweight special…
Shortly after Land Rover had finished developing it, though, two things happened. The Beverley ceased operation, and new, improved helicopters arrived, able to carry heavier loads. After all that effort, eh?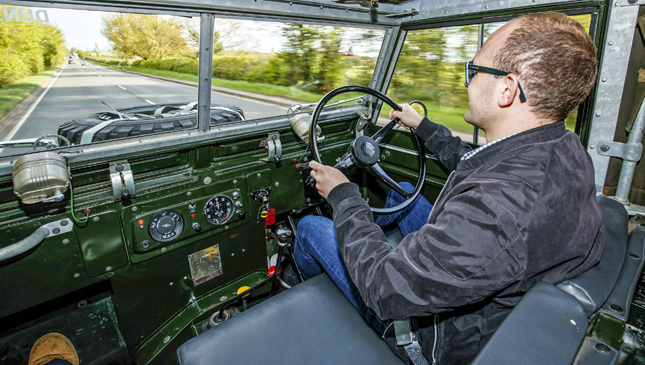 Production carried on until 1984 regardless, but what you see here isn't a service vehicle, but one of four prototypes. Today, it's mine. We're driving in convoy from Land Rover's Solihull factory to its new Classic Works facility near Coventry.
Beneath that skimmed down front end is a 2.3-liter four-cylinder gasoline engine. While its power is an extremely modest 77hp, torque is much more substantial. Its 168Nm is delivered at 1,500rpm, making this old-fashioned petrol feel like a modern diesel. And with relatively little weight to shift, it really makes the 1/2 Ton go: It doesn't feel its 52-year age from a standstill, and only begins to run out of puff above 64kph. The engine's screaming by this point, and with no rev counter, I choose to settle someway below the national speed.
Yet it's still someway from its top speed. Land Rover claimed 104kph, but there are stories of it being pushed further. Closer to 129kph, the wind would get under those newly skinny front wings, and the front end of the car could get very light. So light, in fact, that those with heavy right foots had a number of accidents. Yikes. There'll be no danger of that today, as the car really does get busy above 80kph. It's busy at all speeds, in fact. Without its 500kg payload in the back, the ride quality's reasonably unsettled, too.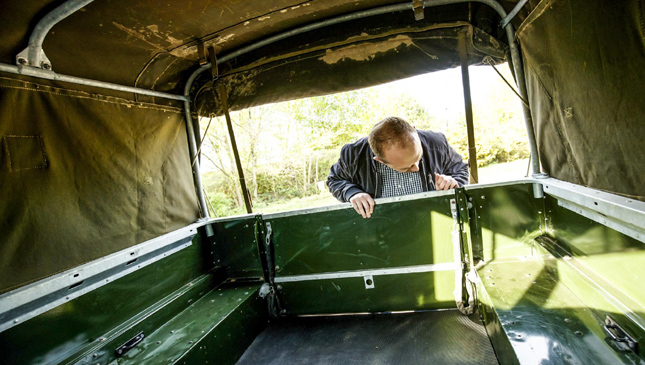 ADVERTISEMENT - CONTINUE READING BELOW ↓
But it's not all antiquated: The brakes work really well, while the gearbox isn't too tricky to use. There's no need to double declutch, though like all the best lightweights, it prefers a heel-and-toe downchange. Though given how slowly you're likely to be going, the brake's probably superfluous, making it more of a, um, toe downchange.
Like all the best lightweights, it has a driving position that takes some acclimatization, too. Rather than the submerged-in-a-bath feel of a trackday special, though, this is far more upright, with the pedals hinged in such a way you feel like you're sat at a piano. The steering wheel is simply ginormous, too, and takes a lot of twirling to have any meaningful effect. In tighter corners, when the car feels like it's understeering, it's probably the driver who's simply not steering enough.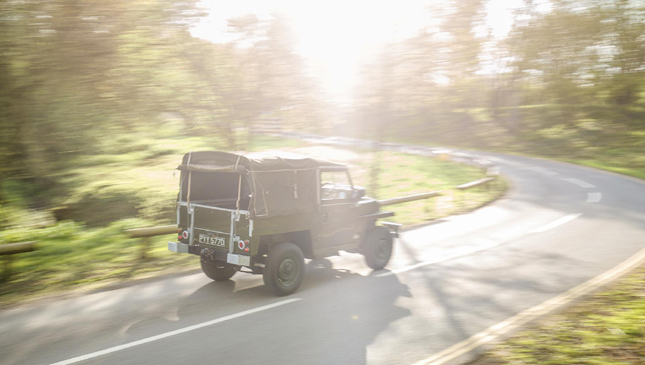 This is my first taste of a classic Land Rover. I've never had the bug like everyone else; several Top Gear colleagues own old Defenders, and I've not once badgered them for a go. The all-consuming driving experience is nearly as enthralling as a more traditional lightweight special, though, and at much, much lower speeds.
The convoy we're in is something special, too: a procession covering key moments in Land Rover's history to mark the company's 70th birthday. When we arrive at Classic Works there'll be TV cameras, special guests and cake. Driving in chronological order, the 1/2 Ton Lightweight is 19 years too young to sit up front, basking in the limelight. But I'm sure it's fine with that. Its whole story is one of underappreciated genius, and it's all the cooler for it.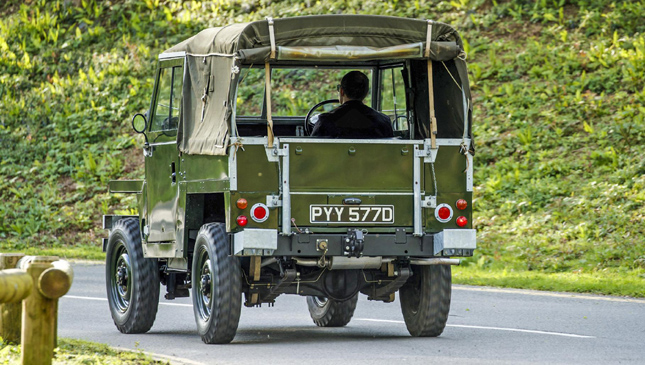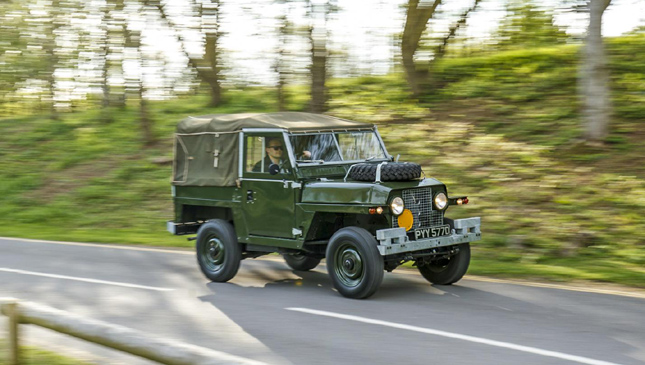 ADVERTISEMENT - CONTINUE READING BELOW ↓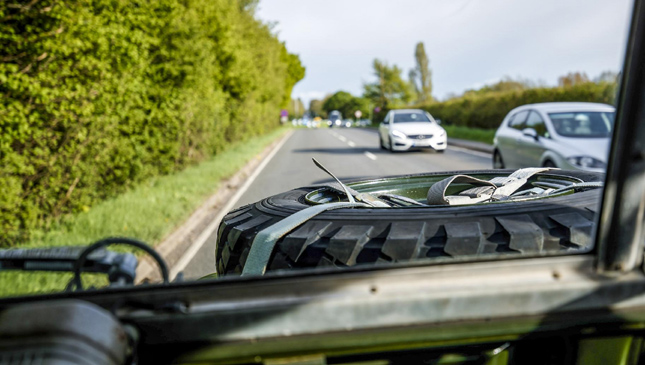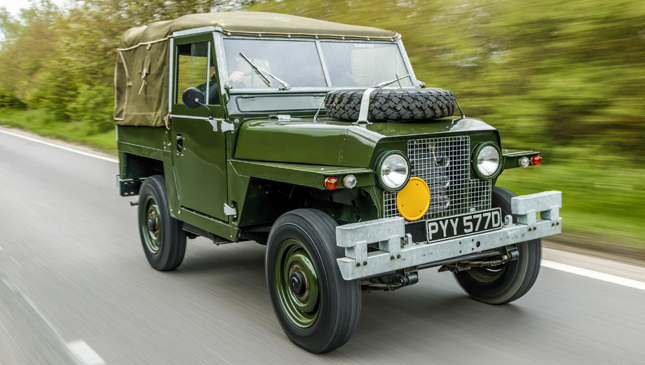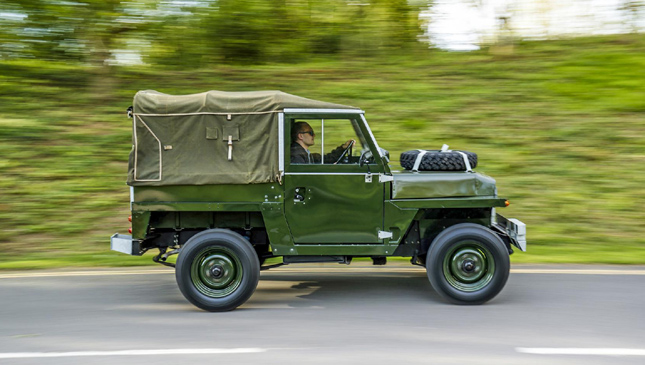 NOTE: This article first appeared on TopGear.com. Minor edits have been made.