It's hard to believe that man landed on the moon over half a century ago. Two years after that, they were driving on it.
In the following missions, specifically the Apollo 15, 16 and 17 missions of the early '70s, the astronauts brought with them a  Lunar Roving Vehicle, or LRV. By today's standards, these extremely expensive lightweight Moon Buggies look like something built in someone's garage. The lunar rovers that followed have either been remotely controlled or autonomous. Fast forward to 2020 and NASA is interested again in exploring the moon, and this time they want to give the astronauts a new ride.
On February 11, we reported about NASA asking help for its Artemis Program. Specifically, it wants American industries to design a new lunar rover for astronauts to use when they explore the lunar South Pole. Based on the space agency's description of the future Lunar Terrain Vehicle, or LTV, it wants something more rugged than the original LRV. NASA wants an electric all-terrain vehicle, perhaps a lunar rock crawler? We at Top Gear PH decided to give it a shot and design our own LTV for fun.
We wanted to give our LTV a more substantial body, so we used carbon fiber with aluminum and titanium components to keep it both rigid and lightweight at the same time. It was partly inspired by Ultra4 racers used in the King of the Hammers off-road race, particularly the vehicles in the 4400 class and UTV class—these being some of the most capable wheeled-vehicles on earth. It features an electronically controlled suspension that allows the vehicle to be lowered for easier ingress and egress as well as transportation. Protruding parts like the wheels, suspension, and fenders can be easily detached if needed.
Continue reading below ↓
Recommended Videos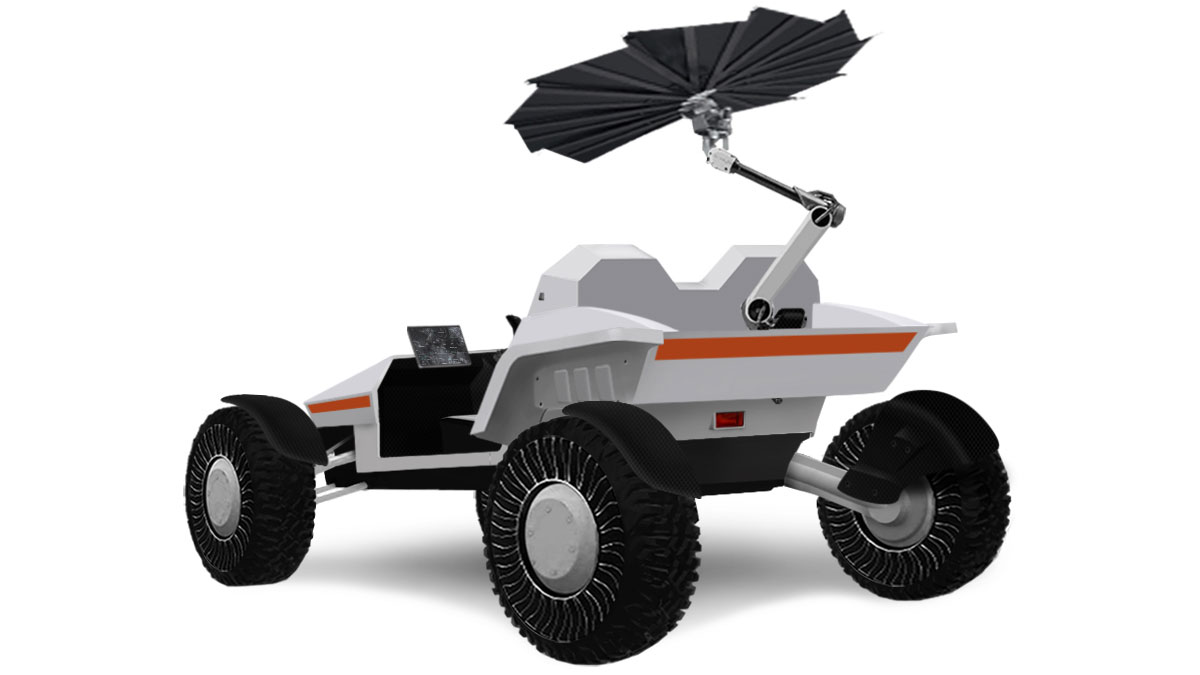 Mounted behind the seats is a petal-type solar panel system that can adjust its angle and rotate 360 degrees. This allows it to optimize available sunlight regardless of the position of the vehicle. Each solar panel assembly folds over each other and can tuck itself against the arm, which in turn folds down against the vehicle during transportation or storage. It sports wide, specially designed airless tires that have a diameter of 37 inches. Instead of a steering wheel, it has a central joystick that allows the vehicle to be controlled from either side. In addition, the vehicle can also be driven remotely.
Our LTV is powered by compact hub-mounted electric motors on all four corners, each producing about 80hp. It will be set up for cruising and low-speed lunar rock crawling, so no lunar Baja mode on this one.
Do you think we're good enough for NASA?