"What form will the next GT-R take?" we speculated last week. What we didn't predict was anything like this.
This is a Nissan GT-R hill climb special, and needless to say it's not popped out of the same Kaminokawa production line as the rest of the GT-R range. It's an aftermarket confection from Franco Scribante Racing and we suspect it would struggle to scrape through pedestrian impact safety standards.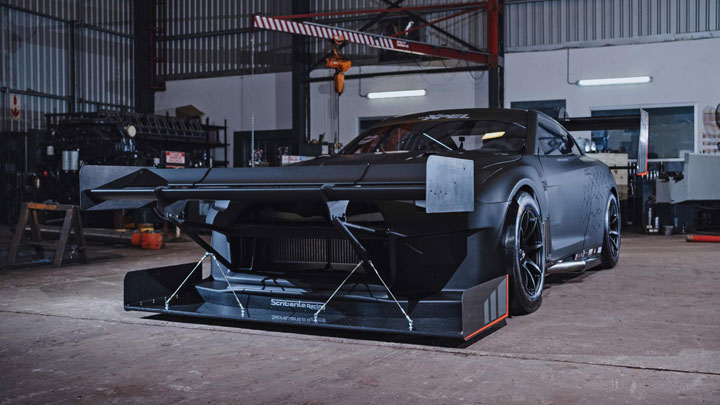 There's a spoiler applied to every surface, and not just at the rear as you might expect. Up front, the car's regular facia has been stripped for maximum cooling before the application of not only an F1-style splitter, but a wing that'd appear ginormous on the trunk lid, and looks positively ridiculous at the opposite end of the car. Understeer, be gone.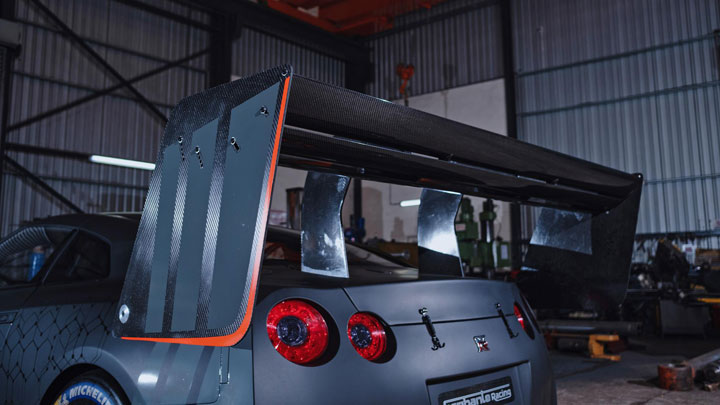 ADVERTISEMENT - CONTINUE READING BELOW ↓
Of course, not to be outshone, the trunk lid itself sports surely the biggest spoiler ever made. The width, the height… our poor little brains can't cope.
Why is it all needed? Because there's stupendous performance beneath all that aero addenda. The not-slow 562hp GT-R is now a really not-slow 1,600hp GT-R. It's still being worked on, too, so more could be in the locker.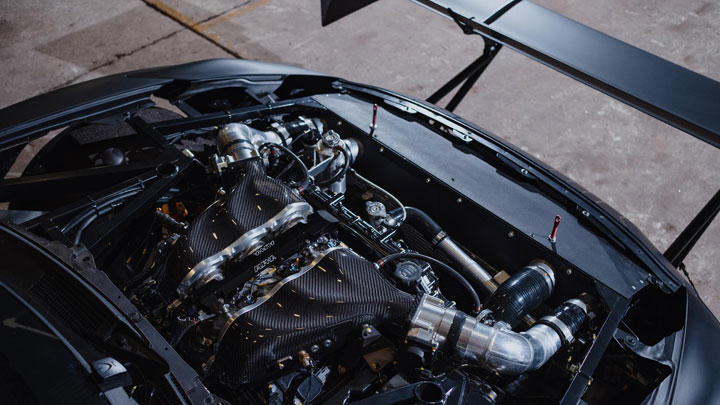 All told, expect speed when it makes its debut at the fantastically named Jaguar Simola Hillclimb in Franco Scribante's South African homeland next week. Lots of speed.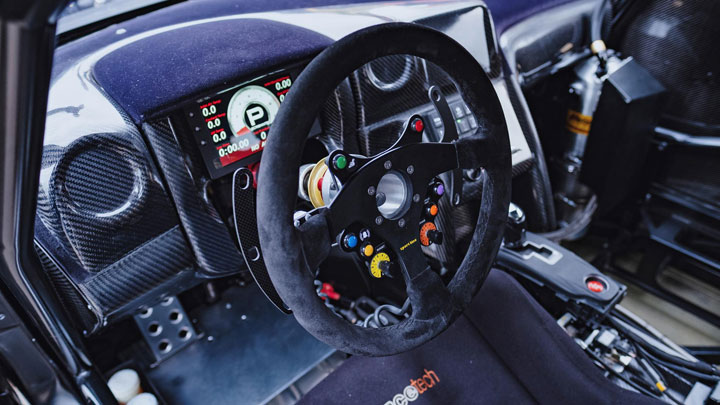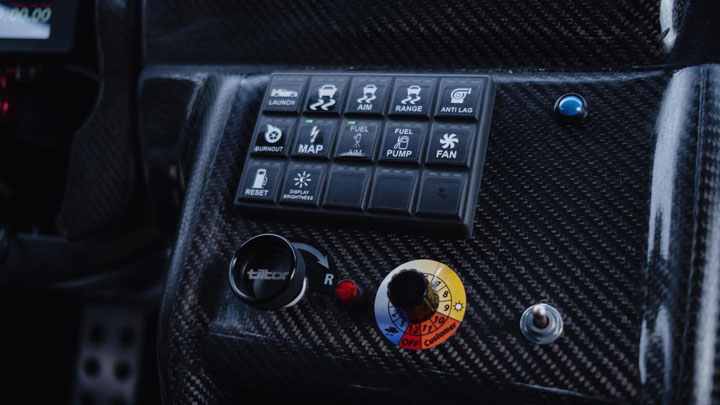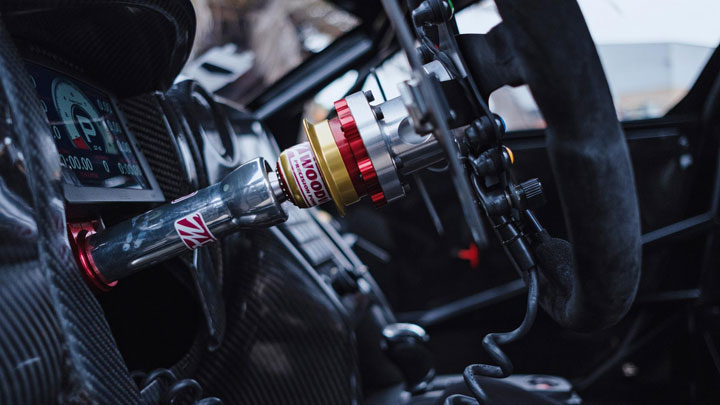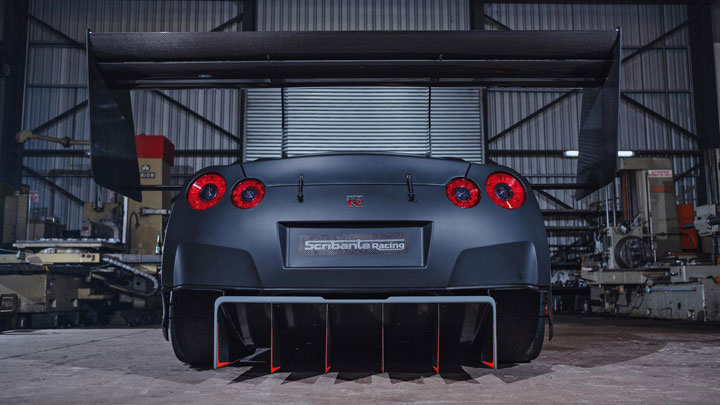 ADVERTISEMENT - CONTINUE READING BELOW ↓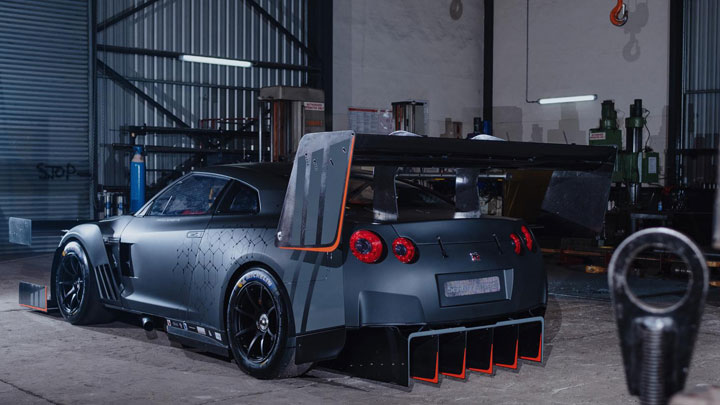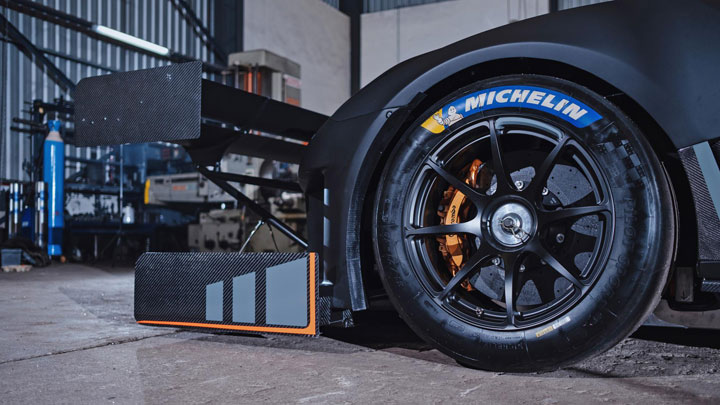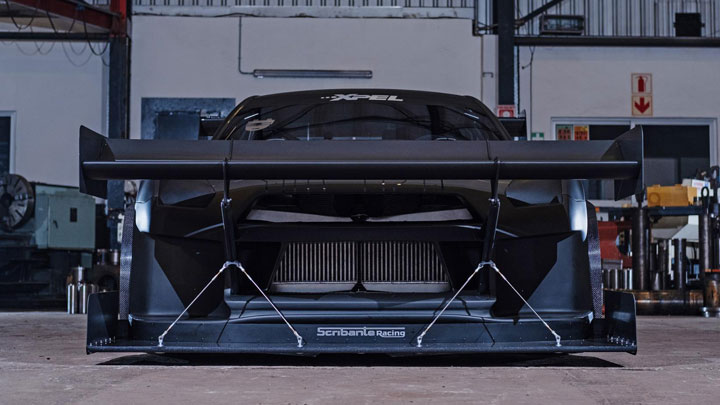 NOTE: This article first appeared on TopGear.com. Minor edits have been made.