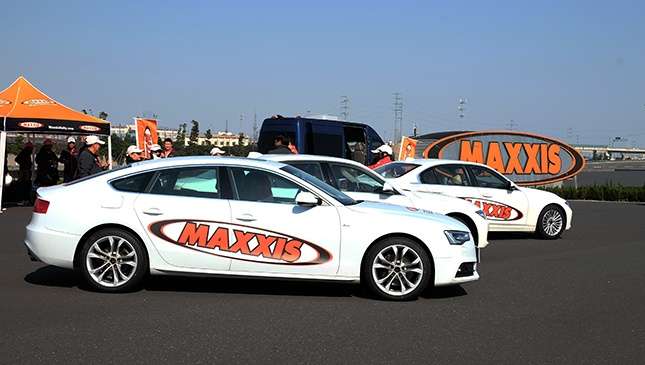 In the industry, it's nothing new when carmakers boast about having facilities and R&D centers all over the globe. How else will they convince consumers about their top-class production? Sure, they're pretty hush hush about specifics, company trades and important production processes, but there are times when these brands invite us to peek inside these facilities and watch how the magic happens.
On a recent trip to Shanghai, China, North Trend Marketing, the official distributor of Maxxis tires in the Philippines, invited us to tour its proving ground in Kunshan City. What we saw was rather impressive, and proves that Maxxis is a global player. Here's what we learned in between sumptuous meals of peking duck:
Continue reading below ↓
Recommended Videos
*The facility took around nine years to complete. Preparation of the Maxxis Proving Ground (MPG) started in May 2003, but it was only at the end of 2012 when it was completed and put to good use. How much did the facility cost? A whopping $150 million (P7.5 billion).
*It has 11 different testing areas. These are where the products are put through performance trials and quality certifications.
*The MPG has a 4.5km high speed circuit. It's the most expensive track in the proving ground. This is where the company tests the tires' (and sometimes cars') high-speed driving stability, handling, driving comfort, and fuel consumption tests.
*There are two 45-degree curves. And yes, Maxxis provided us with a professional driver and a BMW 5-Series to experience the 45-degree lane. The highest driving speed on the curve is 160kph, but it can also handle 280kph driving from high-performance vehicles.
*Maxxis has a track that a small airplane can land in. The company's general performance test course is 1.5km long and 40m wide, and it is the flattest track in the facility. It's for large lane changes, slalom driving, and other stability tests.
*The MPG can create its own minor flood, sort of. The wet handling course has been equipped with a fully automatic sprinkler system. During testing, engineers can control the thickness of the water up to 10mm. This is where they test aquaplaning, tire grip, traction and water drainage of the tire patterns.
We accompanied around 160 Maxxis dealers and trade partners during the trip and everyone took turns riding the cars to try out the company's tire technology. We witnessed people rush to put on helmets and call shotgun. The high speed circuit and wet handling course left passengers ecstatic and asking for more. After all, what better way to pump and excite these people than letting them ride shotgun in in a car tilted 45 degrees running at 180kph?