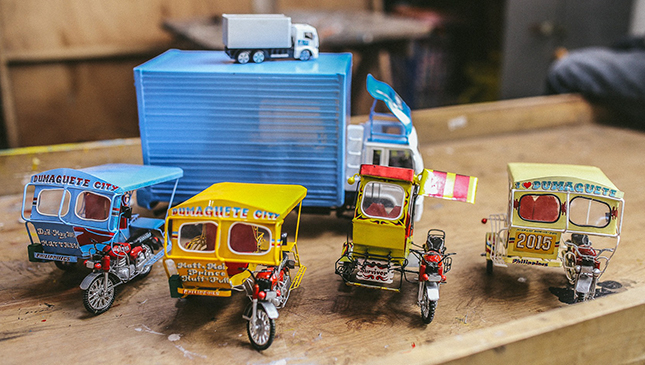 By now, you should know that we here at Top Gear Philippines are big fans of automotive scale models. It's just really amazing how so much detail can be rendered on something so small. And if we're impressed with the quality of mass-produced micro toy cars, we get even giddier with the handcrafted ones.
Like these intricately assembled little tricycles in Dumaguete City. These photos were shared online by Denniz Futalan. Take a look at how detailed these creations are...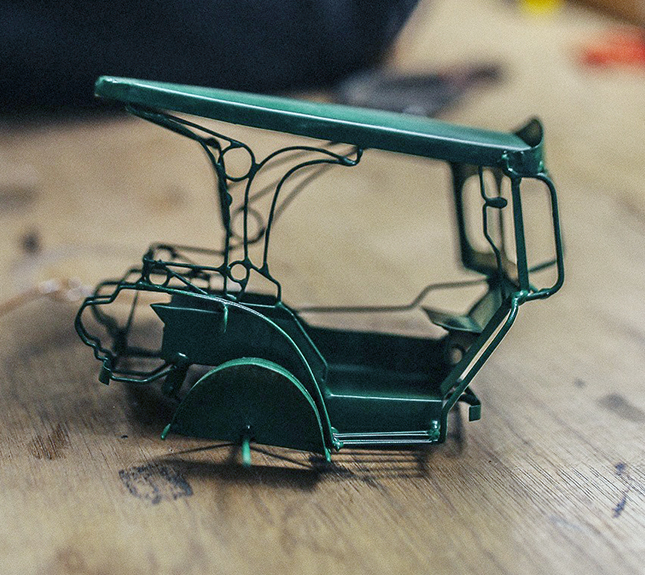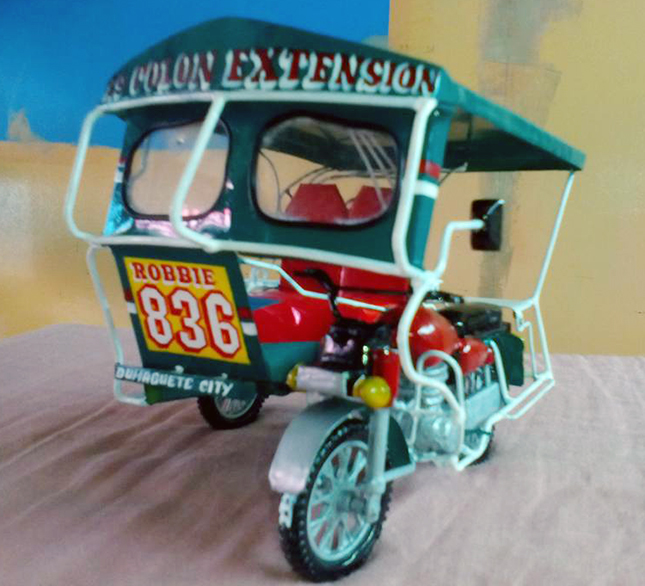 Continue reading below ↓
Recommended Videos
Before you swoon, there's more: You have to know how diminutive these scale models actually are.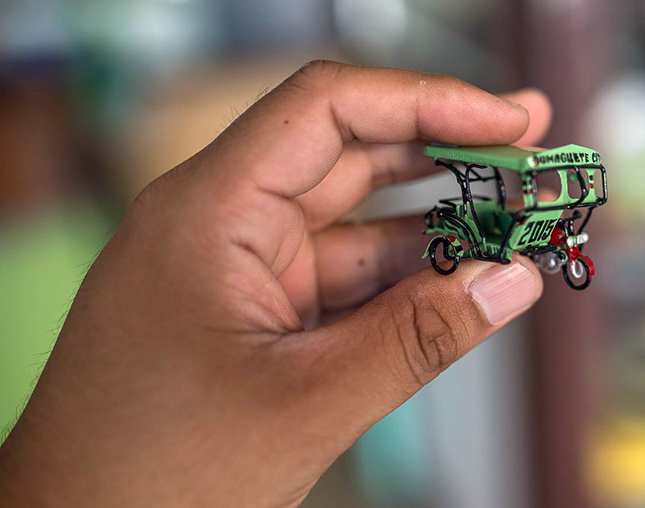 If you think these are fabulous masterpieces, wait until you realize who's making them.
See the photos below? Yep, that's the guy. As you can see, he doesn't have hands, so we're not sure if we can call his trike scale models "handcrafted."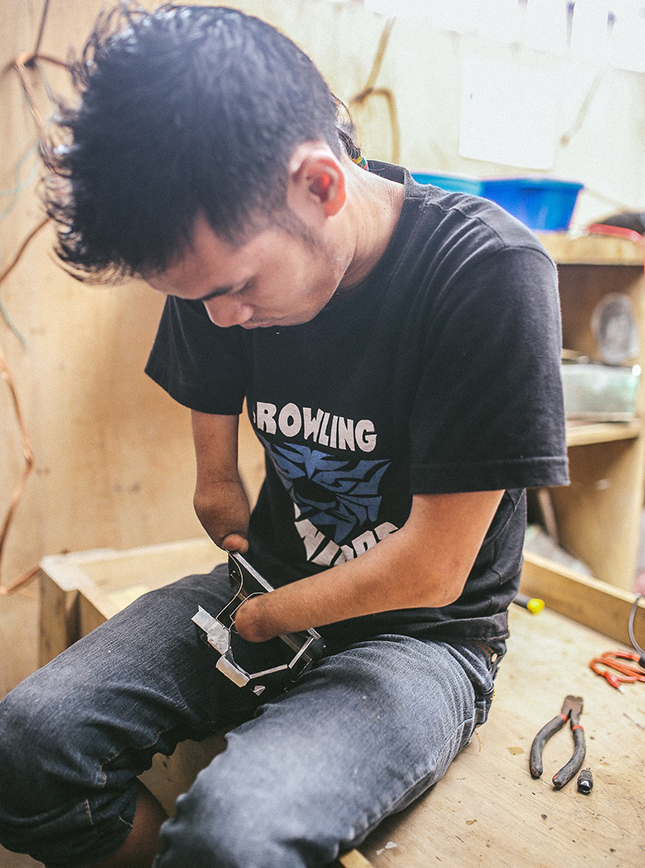 According to the photographer, this man works at a digital electronic service center in Dumaguete, and that he was trained by the owner to do these tricycle scale models. Called Pediboxes, these are sold for P500 apiece. If you're interested, you may get these at the art workshop on the second level of Robinsons Place Dumaguete. Or you may just track them down at the corner of San Jose and Maria Cristina Streets.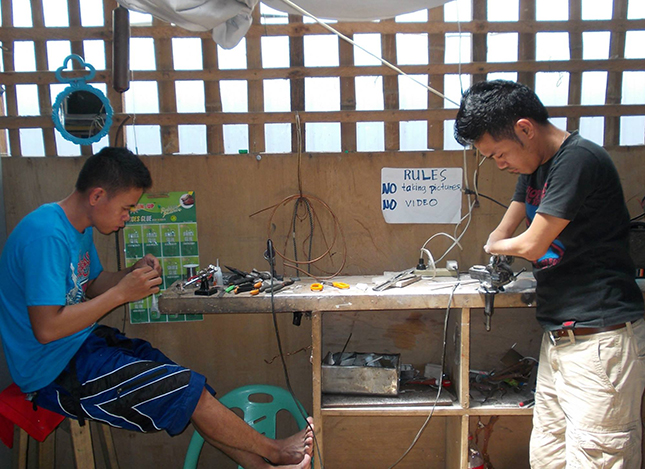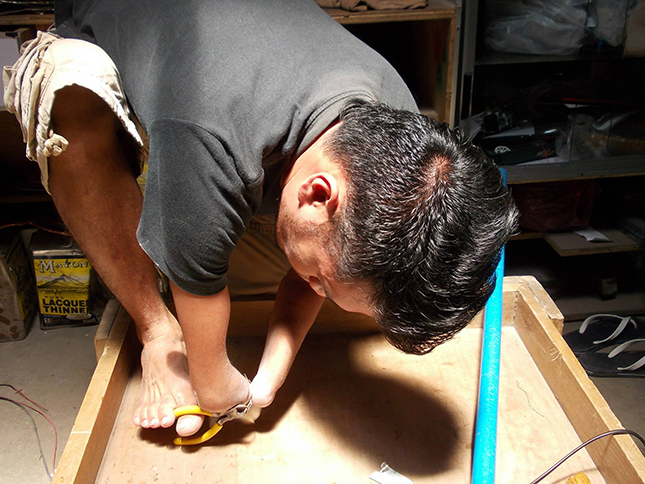 So if you're a normally functioning adult but devote your life to scamming other people, may this fine human being haunt your every dream. May he also inspire you to change your ways. Because if there's one thing he has proven, it's that there really is no excuse not to do good in this life.
Photos by Denniz Futalan