It looks like McDonald's is making a handful of big changes to its drive-through experience under the new normal.
During the fast-food chain's 2020 virtual investors update held a few days ago, it bared plans to radically expand and accelerate its drive-through operations in the wake of the COVID-19 pandemic. Some of the details shared during the presentation include algorithm-run menu boards, changes to outlet configurations, and even a conveyor-belt pickup lane.
According to McDonald's USA chief restaurant officer Mason Smoot, 65% of the chain's restaurants have drive-throughs, and drive-through sales account for 70% of sales across the brand's top locations.  He added that since 2018, the company has managed to cut drive-through times in key markets by as much as 30 seconds.
Continue reading below ↓
Recommended Videos
"We're working to build on the strong foundation I just mentioned. Unlock existing capacity, and enhance the customer experience through a blend of both established and new innovative solutions. So guests can get the food they want and quickly be on their way," Smoot explained.
"At some restaurants, this is about adding side-by-side drive-through lanes, enabling two customers to order at the same time. We're also adding a third drive-through window, which makes it possible to present orders to two customers at the same time."
The executive also detailed that more advanced innovations to the drive-through experience are already being tested. This includes a 'Dynamic Yield' system that uses algorithms to tailor what shows up on the menu board by taking into account factors like time of day, weather, and trending fast-food products.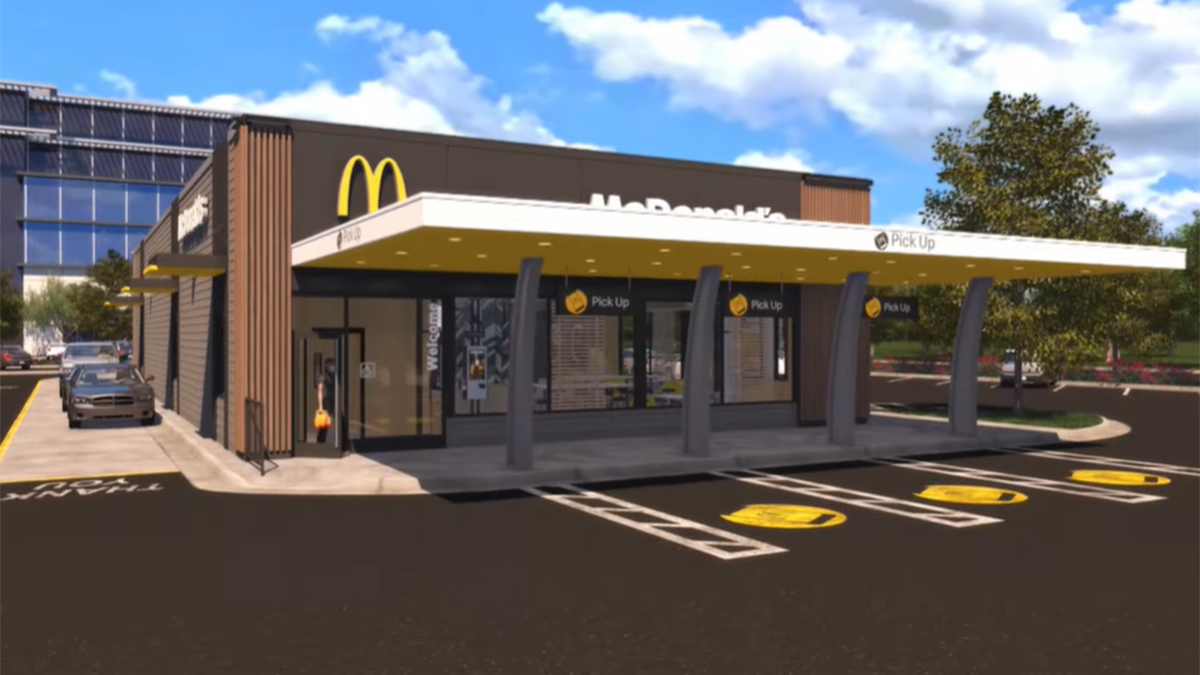 Another promising new advancement is the implementation of a streamlined payment system called ID at COD (customer order display), through which customer identification is directly linked to a mode of payment. An automated order-taking system has also been developed by the company to speed up the whole ordering process and free up crew members for other tasks.
Perhaps the most interesting change McDonald's is making, though, is the construction of new drive-through express lanes. Here, customers who have the McDonald's app on their smartphone can skip a long line of cars and head straight to the pickup point, where their food is delivered via conveyor belt. The company also says it will construct new on-the-go format restaurant outlets, and create parking spaces specifically for pickup customers.
"We're taking steps to accelerate our phenomenal drive-through advantage. We'll keep adding to our footprint, and over the next few years the vast majority of new restaurants built in the US and our international operating markets will have a drive-through," Smoot said.
We wonder if any of these changes will be making their way to the Philippines. If they do, it'll be interesting to see how the brand goes about implementing them—some outlets around here barely have enough space for a single drive-through, let alone two or three of them. What do you think?