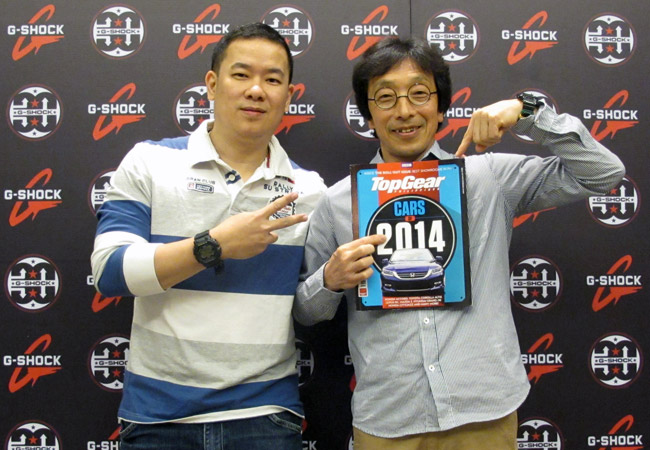 I started collecting Casio G-Shocks nearly three years ago, in 2011, after realizing that the previous watch brand I had been purchasing would drive me to abject poverty. You can see the very first G-Shock I bought on my right wrist in these photos. Oh, and that Japanese dude with me is none other than Kikuo Ibe, the father and creator of the insanely popular Casio watch line.
I met Ibe-san the other day during his Philippine visit for his "Shock The World Manila Tour." I brought and showed him all 29 G-Shocks in my collection; he was very impressed. Either that or he was just being polite. I'm sure he has encountered countless G-Shock fans with hundreds of watches. My collection is still young and quite modest compared to those of the most diehard of devotees.
The first thing I asked him, of course, was whether he had plans of making a dedicated driver's watch. He said no but that there are G-Shock models in existence that serve the requirements of car drivers or even racers. Indeed, most G-Shock models have stopwatches and lap-timers.
ADVERTISEMENT - CONTINUE READING BELOW ↓
But I was actually thinking of a watch with more specific automotive functions. So I threw another question: "Aren't you making a watch that can be paired with a GPS tracker that will notify you should your car get stolen?"
ADVERTISEMENT - CONTINUE READING BELOW ↓
Recommended Videos
Ibe-san laughed, as though the most stupid question had just been asked of him.
Again, he said no through an interpreter, but reminded me that some G-Shocks already have Bluetooth functionality, allowing them to be paired with certain mobile devices.
Does he have any ongoing technical collaboration with a car company for a possible car-related G-Shock feature?
For the third time, the answer was no.
I was beginning to feel like this was the most futile interview I had ever been a part of. I had to think of something that would make this interview worthy of being posted on an automotive website.
Last attempt: "What car do you drive?"
ADVERTISEMENT - CONTINUE READING BELOW ↓
"Honda Fit (Jazz) Hybrid," he replied.
Ah! Finally! The G-Shock creator, dear friends, owns and drives the same car as mine. The originator of the world's toughest, most versatile, most practical and coolest watches drives a Fit/Jazz. Am I right in concluding that Ibe-san also finds the Honda hatchback tough, versatile, practical and cool?
Needless to say, Ibe-san made my day with that revelation. And just when I thought my day couldn't be any more awesome, I found a G-Shock Manila Edition in the press pack given to me after the one-on-one interview. That's my 30th G-Shock right there, in case you're keeping count. The watch, by some stroke of coincidence, sports 30 red stars in commemoration of the brand's 30th anniversary in 2013. More coincidence? I had been planning to buy my first white G-Shock for months, and this Manila Edition happens to be available only in white.
Not a bad interview after all.
ADVERTISEMENT - CONTINUE READING BELOW ↓
Photos by Jeff Reyes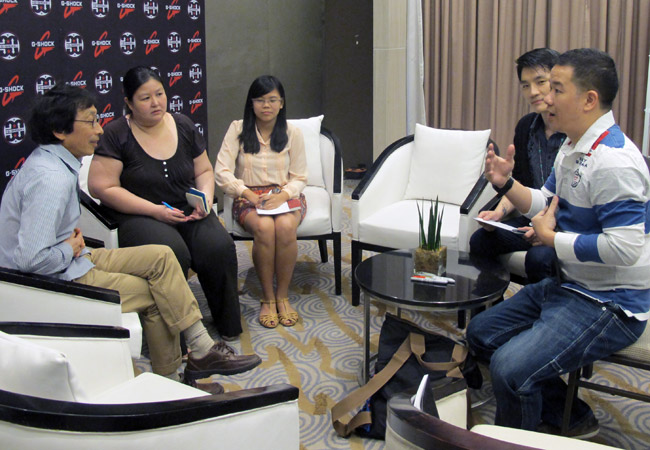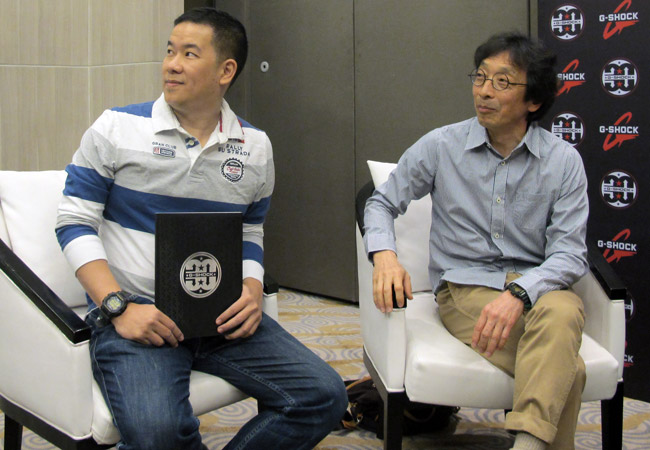 ADVERTISEMENT - CONTINUE READING BELOW ↓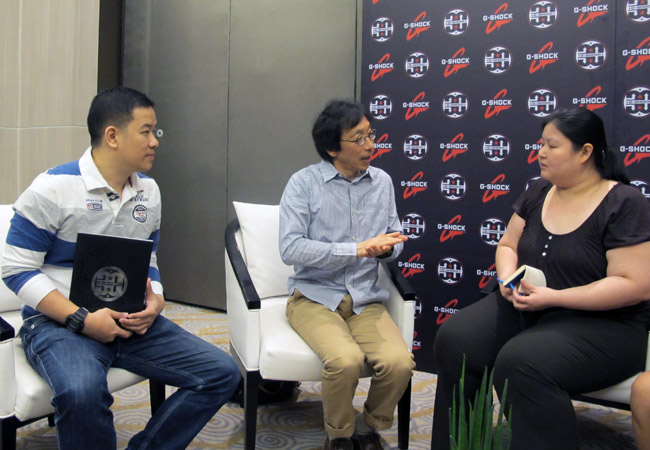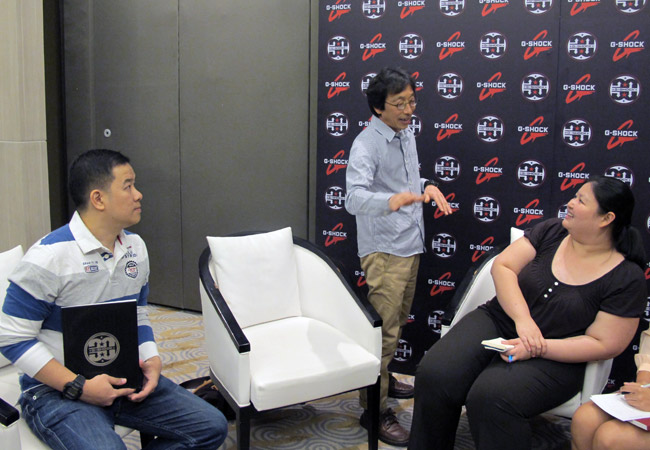 ADVERTISEMENT - CONTINUE READING BELOW ↓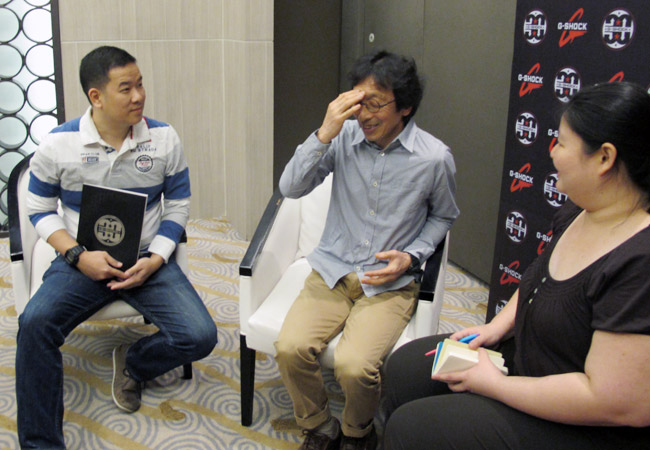 ADVERTISEMENT - CONTINUE READING BELOW ↓