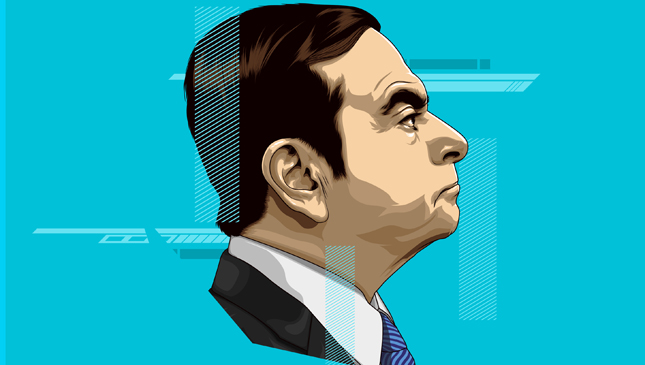 Carlos Ghosn once said: "Business is tough—you need tough guys." Without his toughness, companies like Renault and Nissan may have already ceased to exist.
Just last year, he stepped down from his position as chief executive officer at Nissan. He stays on, however, as part of the board of directors and as the company's chairman.
Ghosn wasn't always at the top of the food chain. He started his career as a management trainee at Michelin, then rapidly rose through the ranks and was appointed as COO of South American operations. His task: to return to his homeland of Brazil and address the hyperinflation-plagued operations in the region. Within two years, he was able to bring the company back to profitability. His now-trademark technique was to foster cooperation among people from different departments and different countries to produce better results. Because of his success, he was appointed CEO of Michelin North America.
Continue reading below ↓
Recommended Videos
Ghosn's talent attracted the attention of Renault, and when the ailing French carmaker Renault offered him a position, he accepted and went straight to work. His radical restructuring earned him the nickname 'Le Cost Cutter,' but soon after, Renault was once again making profits.
When Renault and Nissan formed an alliance in 1999, Ghosn was chosen as Nissan's COO in Japan. As if being the first foreigner to lead a major Japanese automotive firm wasn't enough of a challenge, he also had to save a company that was $20 million in debt.
Ghosn cut 21,000 jobs, did away with seniority-based promotions, eliminated the keiretsu company-supplier system, and shut down five plants. He then brought in French and American managers to work alongside the Japanese officers, and instituted English as the corporate language. In a show of commitment, he promised to resign if he wouldn't be able to solve Nissan's problems in three years.
He didn't need that a long timeframe—he achieved his goals in two years. Appointed as Nissan's CEO in 2001, he came to be regarded a hero where he was once viewed with suspicion.
In 2005, he was made Renault's CEO, becoming the first person to run two Fortune 500 companies simultaneously. He became chairman of Russian carmaker AvtoVAZ in 2013, and chairman of Mitsubishi in 2016. One in every nine cars sold worldwide in 2016 was produced under his leadership.
Ghosn's idea of the automobile of the future is "autonomous, electric, and connected," It's fitting for a man who is self-driven, full of energy, and in tune with the industry he works in and the people he works with.
Note: This article first appeared in Top Gear Philippines' April 2018 issue.