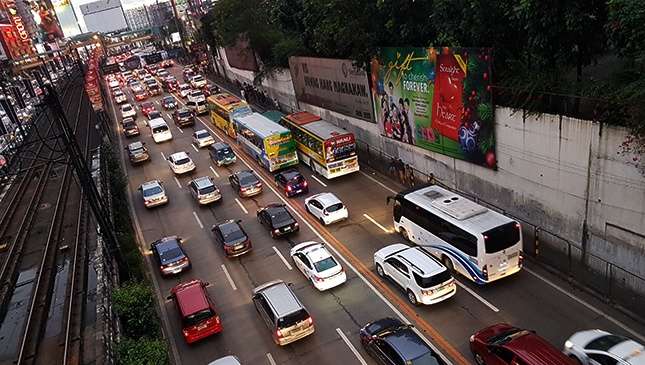 It was fun while it lasted, but the holiday season is finally over—no more traffic-free roads, late night shopping sprees, and trips out of town. Soon enough we'll be back to being stuck on EDSA for hours on end wishing it was late December all over again.
Hey, don't be too bummed about it though. The 'ber' months will be back sooner than you know it. But before we look forward to Jose Mari Chan tunes playing on full blast inside malls again, let's take a quick look at the highlights of the year that was in motoring.
1) The Tax Reform for Acceleration and Inclusion Act. The prospect of higher excise taxes on cars and fuel loomed over motorists and manufacturers like the bogeyman last year. Frankly, all the uncertainty cast a dark cloud over the local automotive industry (although the panic it created resulted in a sales surge most of the year). The final version of the TRAIN bill surfaced in December, and it was signed into law by President Rodrigo Duterte not long after. We're still waiting for the law's implementing rules and regulations to come out, but we already have a feeling this issue will stick around up until we ring in 2019. Fingers crossed everything will turn out for the best.
ADVERTISEMENT - CONTINUE READING BELOW ↓
2) The LTFRB takes on the ride-sharing industry. Earlier in 2017, the Land Transportation Franchising and Regulatory Board (LTFRB) decided to crack down on unregulated ride-sharing vehicles. By July, the agency had ordered both Grab and Uber to cease dispatching said cars. What followed was a mix-up regarding both companies' accreditation papers, suspensions, ugly tiffs during Senate hearings, and even accusations of hiring online "trolls." The situation has calmed down considerably since then, and hopefully it stays that way.
3) PUV modernization is now a thing. Better late than never, right? The Department of Transportation (DOTr) finally had its PUV Modernization Program underway; a development many local jeepney operators didn't take kindly to. Said operators banded together for a nationwide transport strike last October, which surprisingly wasn't all that bad. The DOTr refused to budge, but some concessions have since been made regarding roadworthiness requirements. If this keeps up, maybe streets free of reckless and dilapidated PUVs might soon become a reality.
4) The Anti-Distracted Driving Act was…a distraction. In what might be considered 2017's motoring-related facepalm moment of the year, the government tried and failed miserably to implement the Anti-Distracted Driving Act. The sentiment was correct, the law's implementation though? Not so much. The debacle saw the banning of dashcams, rosaries, and even dashboard ornaments—some motorists were even allegedly pulled over for driving a car with a floating infotainment screen. Simply put, the law was too vague. Since then, issues regarding "line-of-sight" and what gadgets and gizmos are actually covered by the law have been somewhat cleared up. Now the question is: Is this even still being enforced?
ADVERTISEMENT - CONTINUE READING BELOW ↓
Recommended Videos
5) Lanes, lanes, and more lanes. We're talking about three in particular: the yellow lane (everyone's favorite), the new high occupancy vehicle lane (HOV), and the ASEAN lane reserved for international delegates. As a testament to everyone's blatant disregard for even the most basic of traffic rules, nearly 600 motorists were caught violating the yellow lane rule during the first day of its dry run. The HOV lane was just as futile an attempt, with 1,275 drivers ignoring it. Last but not least, actress Maria Isabel Lopez had the entire nation rubbing their eyes in disbelief after ignoring traffic barriers, illegally entering the ASEAN lane, and even posting her antics on Facebook afterward.
6) The 2017 Tokyo Motor Show. Heading to Japan to check out the displays of this bi-annual event is always a treat. This year, there was a noticeable shift toward electric cars, autonomous vehicles, and the immediate future of the industry. Some of the featured concepts will even be making their debut at the upcoming 2020 Tokyo Olympics. We're excited.
7) The shift toward cleaner cars. One reason we're not as bummed about the TRAIN law is that it adopts a friendlier stance toward electric and hybrid vehicles compared to gas/diesel guzzling models. Also, in addition to safer commutes, the PUV modernization program will bring with it cleaner jeepneys—maybe even electric-powered ones. And while we may have seen the last of the Isuzu Crosswind, the carmaker more than made up for it by finally equipping the D-Max and MU-X with Euro 4-compliant turbodiesel engines. Our lungs are breathing a little easier just thinking about all of it.
ADVERTISEMENT - CONTINUE READING BELOW ↓