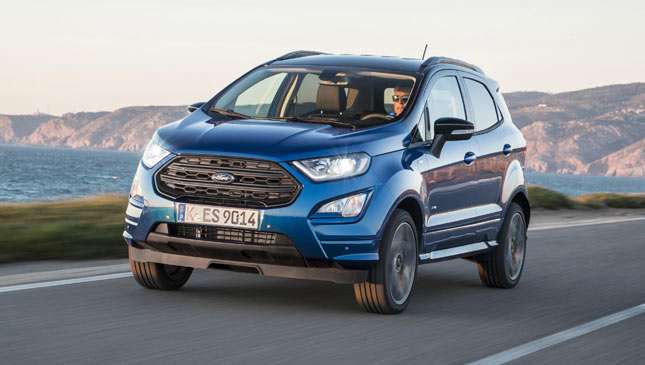 What is it?
Ford's offering to the horribly crowded, but highly lucrative subcompact crossover segment. Based on the last-generation Fiesta's underpinnings, it has all the ingredients to rise above the melee, but somehow has never lived up to the promise.
That's probably because this car was originally designed to service emerging markets in Asia, where affordability and ground clearance are the crucial factors. It was a car built to a strict cost base. Sure enough, the handling magic from the Fiesta was gone, leaving the car woefully under-engineered.
In 2015, Ford got the message and gave the EcoSport a makeover by overhauling the suspension and upping the equipment count. Another three years on and Ford has given the EcoSport another major restyle. The 2018 updates include exterior styling to match the rest of its lineup, an interior to match the new Fiesta and new trim levels with increased personalization options.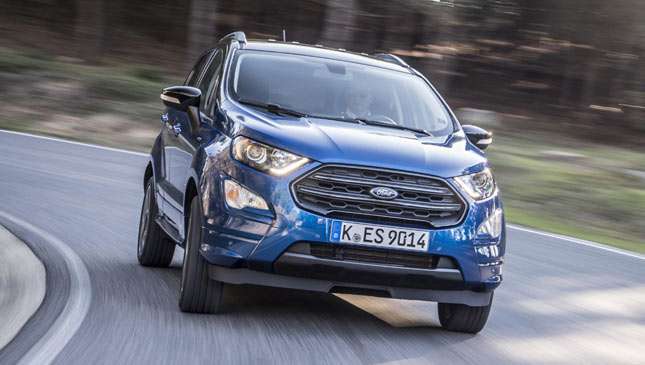 ADVERTISEMENT - CONTINUE READING BELOW ↓
What is it like on the road?
A whole lot better than it was in the past. Clearly embarrassed by its initial efforts, Ford's engineers have knuckled down and really tried to squeeze everything they can from a car that didn't get the best start in life. It now does a passable impression of a Fiesta at town speeds, which is where it's likely to spend most of its time, but in the corners it tends to topple over and feels considerably more top heavy. Not surprising really because it is.
More sound insulation plus better suspension and steering means it doesn't feel as flimsy as it once did. It doesn't ride too badly either, but the soft springs mean you're bobbled around on patchy road surfaces. The light and responsive steering will be perfectly fine for 90% of customers, but lacks the whisper of feedback you get in a Fiesta that makes it a genuine pleasure to drive.
Engine choices now include Ford's three-cylinder 1.0-liter EcoBoost with either 123hp or 138hp, and a 1.5-liter diesel with either 99hp or 123hp. The more powerful diesel is only available with AWD (a first for the EcoSport), while a six-speed manual is standard--only the 123hp gasoline is offered with a six-speed auto. It's the brilliant three-pot gasoline we'd recommend--specifically the 138hp version. Okay, so 0-100kph in 11.8 seconds isn't fast but the in-gear punch feels healthier than that, it revs smoothly past 6,000rpm and stays quiet and generally unobtrusive the rest of the time.
ADVERTISEMENT - CONTINUE READING BELOW ↓
Recommended Videos
In all honesty, it's a bit of a hollow criticism marking this type of car down on speed, steering feel and cornering ability, because the vast majority of customers couldn't care less.
In summary then, whereas before we'd actively steer you away from the EcoSport for the sub-par way it drove, it's now adequate for the class but still lacking any sparkle from its Fiesta bloodline.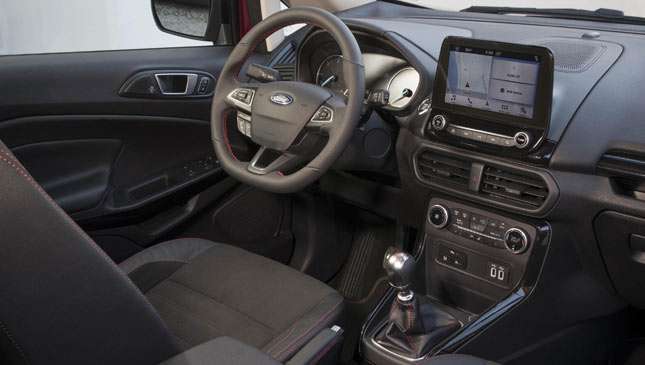 Layout, finish and space
Now we get to the bit that really matters, but before we jump in, a word for the exterior design. It's no longer the runt of Ford's litter.
Go for the new ST-line trim, which adds sports suspension (still not very sporty), a body kit, 17-inch smoked alloys, a flat-bottomed steering wheel, part-leather seats and ST scuff plates, and it's not a bad-looking thing--so long as you like cars that resemble sports shoes. Even on lesser trim levels you can let your hair down with a contrasting roof and wing mirrors in white, red, black or orange.
ADVERTISEMENT - CONTINUE READING BELOW ↓
Front and center in the interior is a new Sync 3 infotainment system from the new Fiesta. The top of the range 8-inch touchscreen juts out a little precariously from the top of the dash, but is hard to fault in terms of graphics, content (Apple CarPlay, DAB, Bluetooth all present and correct) and usability. A 6.5-inch touchscreen is also available, as well as a ten-speaker B&O audio upgrade.
So, five years after its launch, the EcoSport finally feels up-to-date, but what hasn't changed are fundamental flaws in the packaging. While the front row is perfectly spacious and airy, the rear bench is cramped and despite a clever new movable boot floor, the space back there is still limited: 355 liters.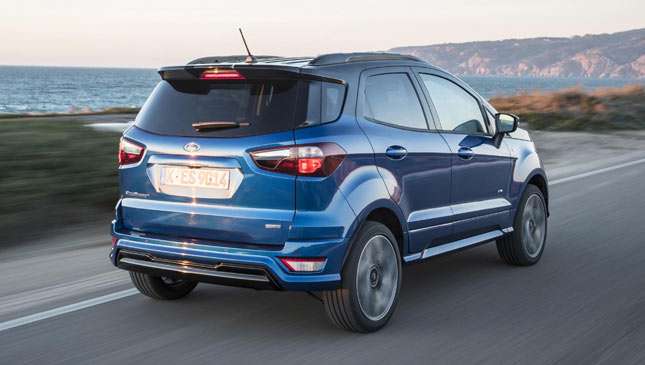 Final thoughts and pick of the range
Ford has managed to drag the EcoSport from a blot on its portfolio five years ago to a worthy competitor in its segment. Better-looking, better-equipped and better to drive than ever it's now worth a look, whereas in the past it was to be actively avoided.
Go for our favorite, the 138hp 1.0-liter EcoBoost and the snappy manual gearbox and punchy but perfectly mannered engine can paper over most of the EcoSport's cracks. It'll be cheap to run, comfortable for the most part and should deliver hassle-free ownership.
However, with every manufacturer tripping over themselves to get their piece of the subcompact crossover cake, there's a whiff of cynicism surrounding these cars--a suspicion that they're merely hastily cobbled together top-hats on subcompact underpinnings, designed to cash in on a trend rather than serve the customer's needs. The EcoSport's problem is that when you're born from stock as talented as the Fiesta, your shortcomings are thrown into sharp relief.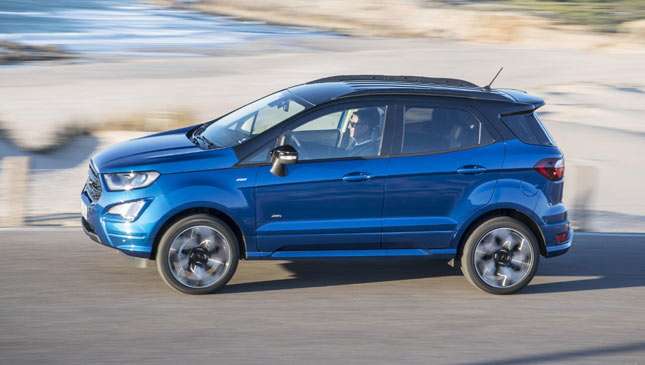 NOTE: This article first appeared on TopGear.com. Minor edits have been made.