If you're viewing this on a mobile device and can't see the video, please click here.
We know most of the Internet has an opinion on the Nissan GT-R, particularly when it's pitted against other things in a traditional race format.
Like in this video. Except its rival is not a Porsche 911 Turbo, an Audi R8 or even something mildly obtuse like a Tesla Model S. It is something extremely fast: a drone. You know, like the ones that please amateur and professional photographers alike and terrify pilots.
Why? Good question. Nissan has stuck some GT-R badges on the drone for starters. Less tenuously, though, the Japanese carmaker tells us that a drone was needed to help keep up with the new 2017 GT-R for filming.
Therefore, that drone needed to be fast, and so it transpires. Made by Tornado XBlades Racing (world champions in the drone arena), it has four propellers and weighs just 700g.
The combination of those two things yields a 0-100kph time of 1.3 seconds. Yes, really.
The GT-R hits back with a suddenly quite pathetic 2.8 seconds. Beyond that, though, the twin-turbo GT-R will monster on to 315kph, leaving the drone standing with its 185kph top speed.
For the sake of a promotional video, the track has been kept competitively tight to ensure a close result. And it's actually surprisingly compelling to watch.
Not convinced? We'll just use it as an opportunity to see the latest generation of GT-R making lots of lovely noise and cutting some exuberant shapes, with a handy racing driver behind its tech-festooned wheel.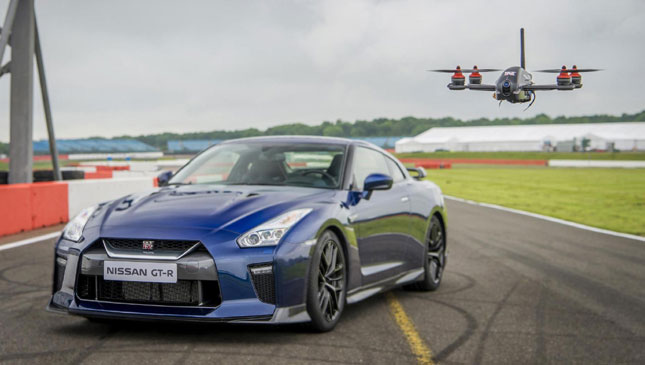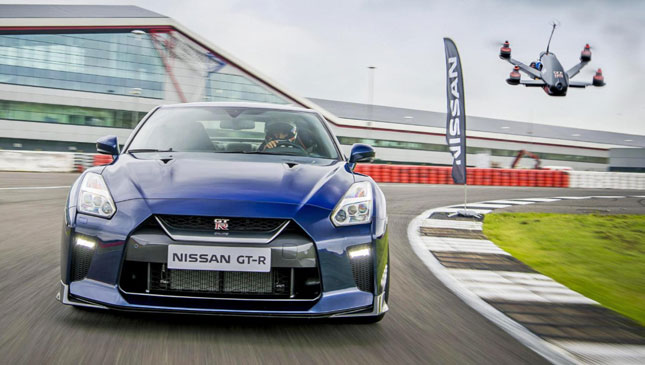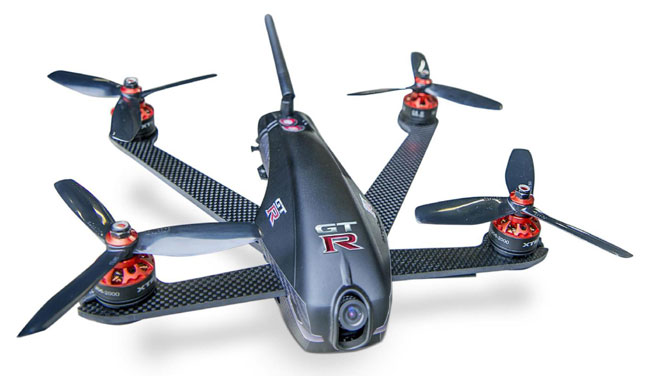 NOTE: This article first appeared on TopGear.com. Minor edits have been made.