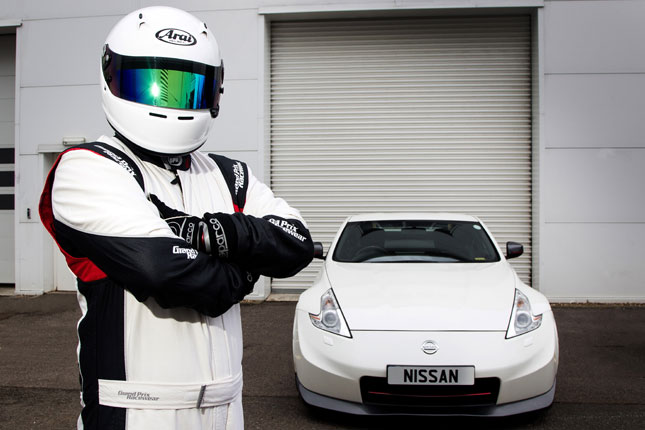 Ever wonder how that car or SUV you're driving gets that supple ride? Or how a sports coupe handles so well? In case you're unaware, this is the job of test drivers, who ensure that each and every vehicle that rolls out of the factory isn't just comfortable or sporty, but roadworthy as well.
While every carmaker has its own set of testers, Nissan wants to set itself apart from the pack. It does so by fielding its very own secret Stig. Yes, just like the guy on the popular British show with the helmet, who drives the wheels off every car he gets his gloved hands on. But unlike our own Stig, Nissan has chosen to let the world know the identity of their man behind the steering wheel. His name is Paul Eames.
This fellow is one of only four Nissan test drivers around the world who make sure that each car, SUV, crossover and sports coupe is up to speed once it leaves the production floor. If you think that it's an easy job, it isn't. Armed with over 20 years of experience, Eames began his career with the Japanese carmaker as a technician. Since then, he has gone on to test cars like the Qashqai, the Juke and, of course, the almighty GT-R.
While it might be loads of fun, it can also be quite daunting, says Eames. For one thing, you have to tune a supercar like the GT-R differently from a vehicle like, say, the Micra. Naturally, the former has to be exciting, fun and on the edge, whereas the latter needs to be stable yet comfortable at the same time. It's about finding the perfect balance.
Moreover, what's extremely difficult is trying to find performance and suspension tuning that will please a wide range of customers from across the globe. What might work for buyers in Europe might not exactly be up to par for Asian consumers, who have to deal with harsher road conditions.
Eames is also the person who is currently testing the 2017 GT-R, which we're eagerly waiting for in our market.
But whichever Nissan you purchase, it's comforting to know that a guy like Paul Eames has tried it out first to certify that it meets the most exacting standards. It's a tough job, but somebody's got to do it.