During numerous trips abroad, we were able to chat with Nissan executives, and they all shared the same sentiment: Unless Universal Motors Corporation (UMC) and Nissan Motor PH (NMPI) are able to move a certain number of units, it is hard to justify bringing Nissan's more exciting cars into the Philippines.
Bringing a new and funky model into the country and making it competitively priced is one of the biggest challenges of UMC's and NMPI's product-planning departments. And to import something as quirky and fun as the Juke is completely unexpected. The nameplate may well give Nissan the jolt of youthful energy that it badly needs here, and this will be through the valiant efforts of UMC.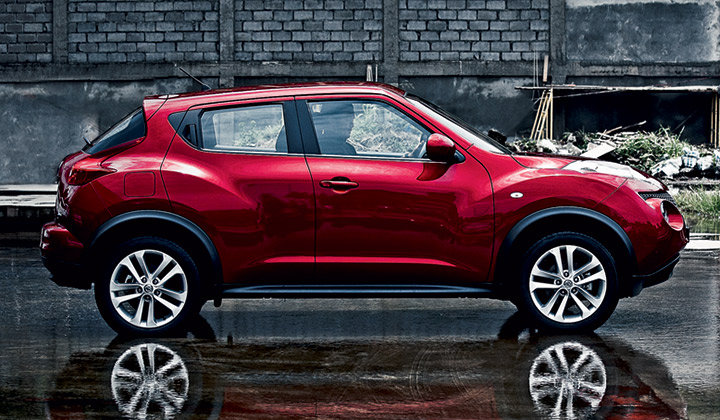 Continue reading below ↓
Recommended Videos
The secrecy  is understandable, but the plans for its launch couldn't stay under wraps for very long. Sharp-eyed Top Gear readers were, as usual, quick to post their sightings of the SUV on our website. The Juke is symbolic because it represents a daring leap for the Japanese brand in the country. For a very long time, we've been missing out on some really cool cars made by the company. "Simply looking at the Juke, it screams individuality and it is very different," says Honeymae Limjap, UMC's assistant vice president for marketing and sales. "It will inject some dynamism and masculinity into the small-car segment." We couldn't agree more. UMC has chosen the perfect car to shake up the market.
Limjap shares that UMC has fought to bring this vehicle in because it believes in the car's endearing personality, and also because of how well the car sells in other countries. In the US, the badge moved 10,000 units in 2011. This isn't a bad figure at all. UMC feels that the Juke will be embraced here. It is targeted at the fun-loving and brave Filipino who has a taste for adventure and doing things differently. It is ideal for our city streets and for jaunts out of town. It is an attention-grabber and a conversation piece. It has "look at me" written all over it, and yet there is something very purposeful about its out-of-this-world design.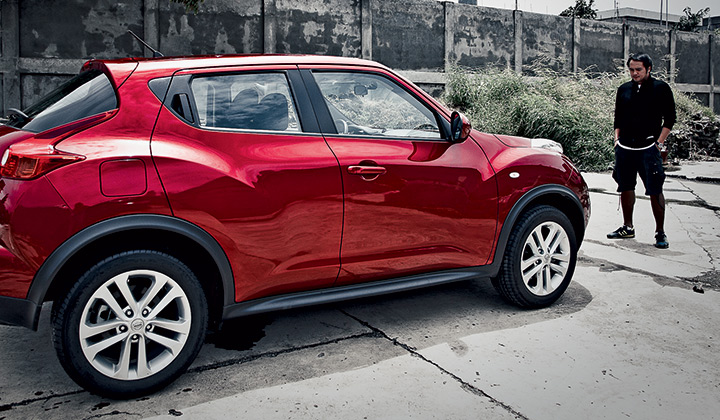 Check out how the taillights flow with the curvature of the rear haunches. Overall, it is a pretty neat design. The greenhouse also looks slim, and this adds to the sporty demeanor of the profile. The Juke also rolls on 17-inch wheels wrapped in 215/55 rubber—a good diameter for loose gravel or for traversing our pockmarked streets without dinging the handsome alloys.
The inside is equally quirky as the outside, but there are no frivolous details. The cabin remains driver-oriented, the giveaways of that fact being the leather-wrapped steering wheel and the excellent driving position. You have a commanding view of the road, and yet you are supported in a way that isn't far from being in a reclining racing bucket seat. This car means business.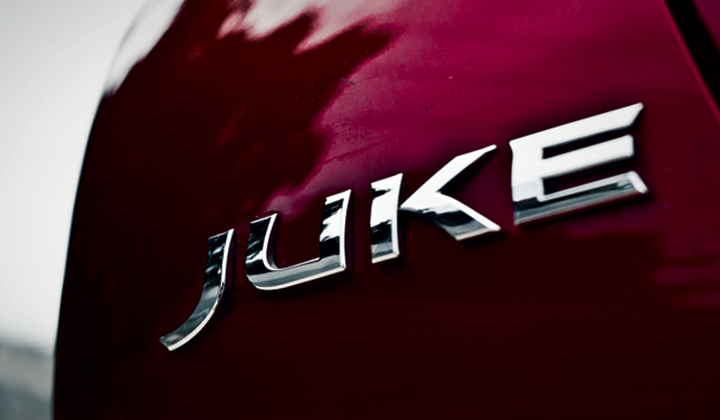 Final pricing is also uncertain, but we do know that units will be sourced from Japan. Given the source country's proximity to us—at least compared to the Sentra 200, which is being imported from Mexico—shipping the Juke shouldn't cost as much.
Love it or hate it? It doesn't really matter. We hope that this model will be priced right and embraced by every demographic. It is hard not to love its size and capabilities. But let's ditch the segment labels. the Juke truly is in a league of its own.
Note: This article first appeared in Top Gear PH's September 2012 issue.