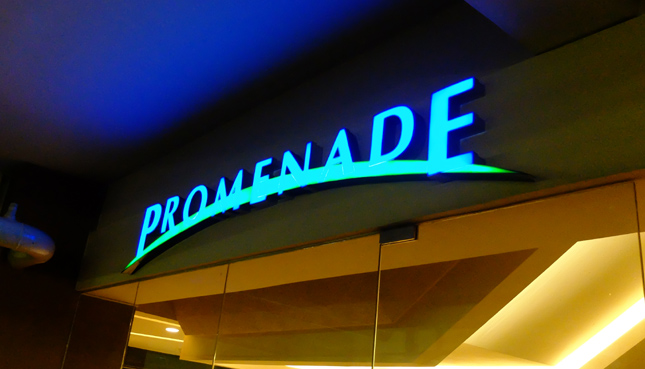 Greenhills Shopping Center has been a headache for motorists for as long as we can remember. Not only is the area a traffic nightmare, finding parking during peak hours is a huge pain in the ass, too. In fact, it isn't too uncommon to find yourself searching for a slot for well over an hour. It's that bad sometimes.
Fortunately, management seems to have taken steps to address our parking woes. Several new parking facilities have opened in the vicinity in recent years, providing mall-goers with more slots and more areas to choose from. We headed over to the Greenhills Promenade basement parking to provide motorists unfamiliar with the area a rundown of what to expect.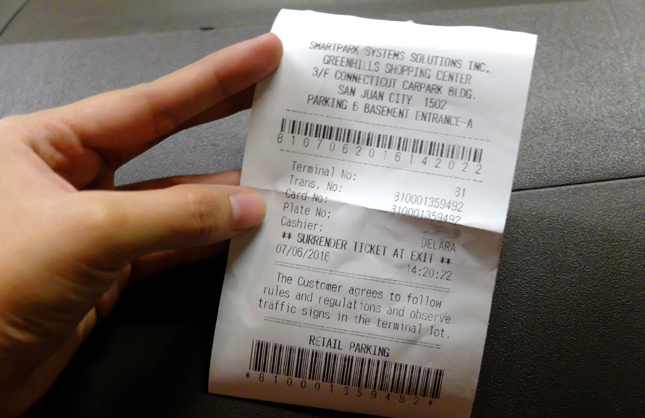 ADVERTISEMENT - CONTINUE READING BELOW ↓
RATES
Nothing out of the ordinary for an indoor parking area. It's P45 for the first three hours, P10 additional for each succeeding hour, and then P20 for each hour past the fifth. Take note: You only have 15 minutes to find yourself a slot. A second past that and you're not getting a refund. It took us 15-20 minutes to find a vacant slot. Not bad, considering it was a holiday.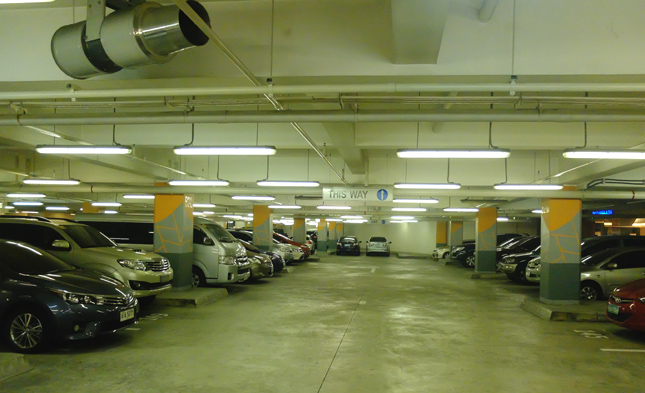 ADVERTISEMENT - CONTINUE READING BELOW ↓
Recommended Videos
MANEUVERABILITY
Lanes--save for a few tight corners here and there--are wide and easy to pass. The only problem is that some cars are parked where they clearly shouldn't be. SUVs can be found parked on curbs, at corners and on both sides of some lanes. We don't know if the guards allow them to park in these spots, though.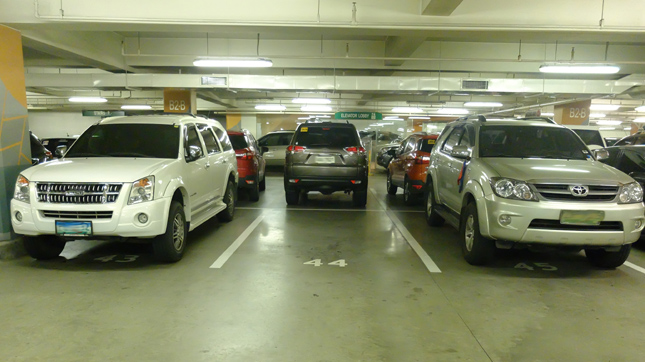 ADVERTISEMENT - CONTINUE READING BELOW ↓
SLOT SIZE
Space between parking slots is pretty generous. In an age where parking facility owners try their hardest to squeeze every peso vehicle they can, Promenade's basement parking is a welcome relief. Midsize SUV owners should have no issues entering and exiting the property. We had no problems backing a Toyota Fortuner into a slot.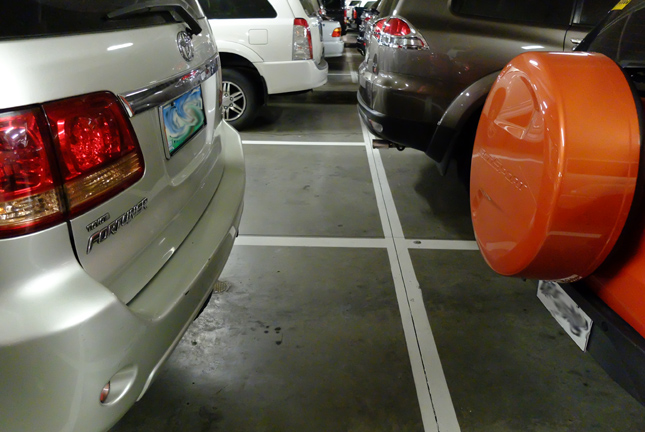 ADVERTISEMENT - CONTINUE READING BELOW ↓
EXTRA FEATURES
Each parking slot is marked on the floor by its designated number, and sections can be easily read on a nearby pillar. However, there are no electronic markers that signify if a slot is empty or not, and the facility still uses paper tickets, but we can live with that. Where the Promenade basement parking falls short is the lack of concrete tire stoppers at the rear. Pickup owners and inexperienced drivers should be extra careful when backing into a slot as there's nothing keeping their rear bumper from ruining a fellow mall-goer's day. Yikes.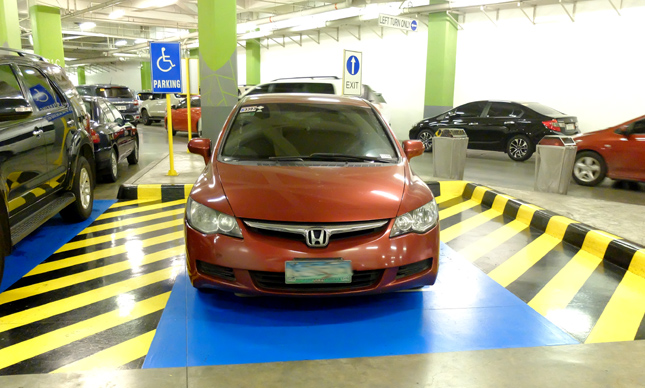 ADVERTISEMENT - CONTINUE READING BELOW ↓
ACCESSIBILITY
Mall entrances and elevators are properly marked and are easily accessible. It didn't take us more than a minute to figure out where we had to go. Where this parking facility really stands out is in PWD-friendliness. It probably has the most PWD slots we've ever come across. Arrogant car owners have no excuse if they wind up taking these spaces for themselves.
ADVERTISEMENT - CONTINUE READING BELOW ↓
ENVIRONMENT
This parking facility has decent ventilation and is well lit. No complaints here.
PERSONNEL
Guards were on hand around every corner, and we could see they were more than willing to help inexperienced drivers park their cars. Booth operators were courteous, and they informed us of the grace period for finding parking as we entered.
ADVERTISEMENT - CONTINUE READING BELOW ↓
OVERALL SCORE
We give this parking facility a rating of 3.8 out of a possible 5. The lack of a card ticket and concrete tire barriers was a bit inconvenient, and cars parked in places they shouldn't be can be pretty annoying when the facility is at full capacity. But generous space, good staff and great accessibility make up for these inconveniences. While it can take a while to find a free slot during peak hours, the same can be said of any other establishment. Hopefully, management can get to installing tire barriers.
Photos by Drei Laurel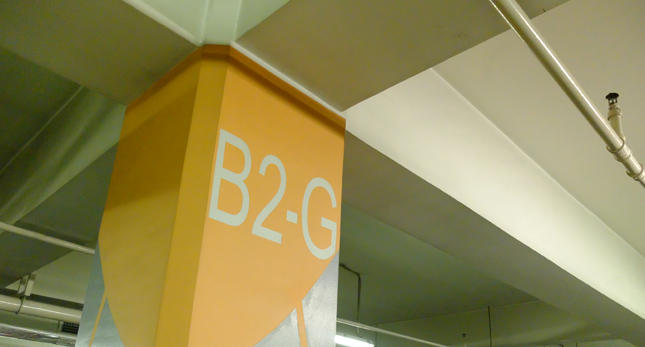 ADVERTISEMENT - CONTINUE READING BELOW ↓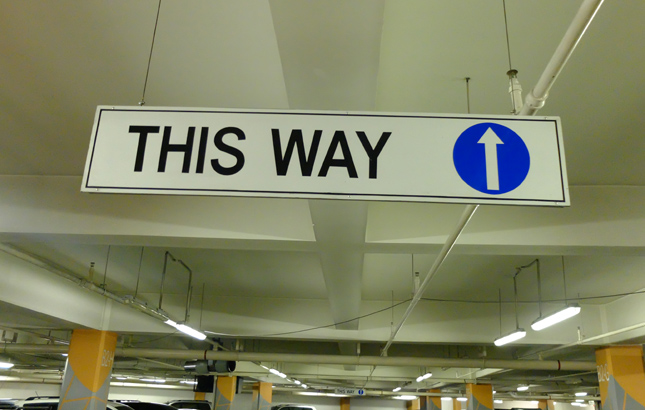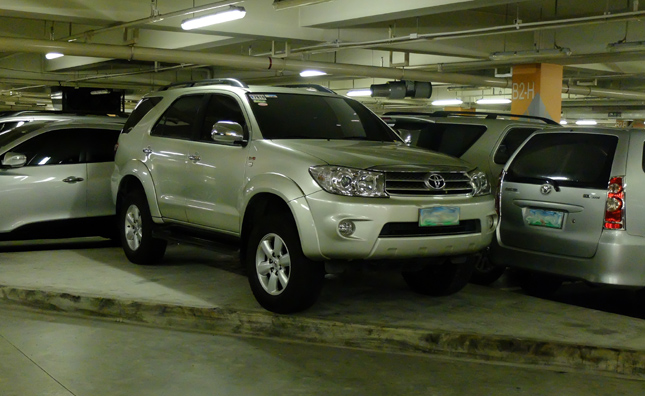 ADVERTISEMENT - CONTINUE READING BELOW ↓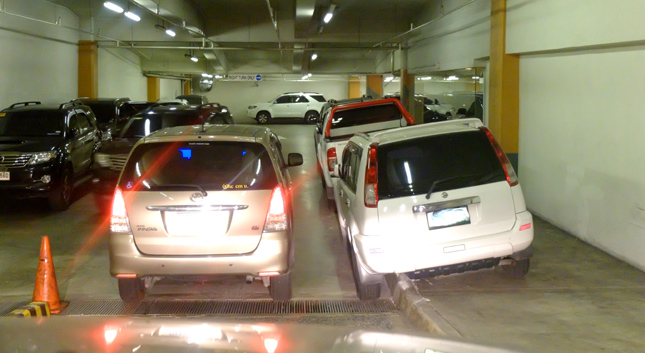 ADVERTISEMENT - CONTINUE READING BELOW ↓