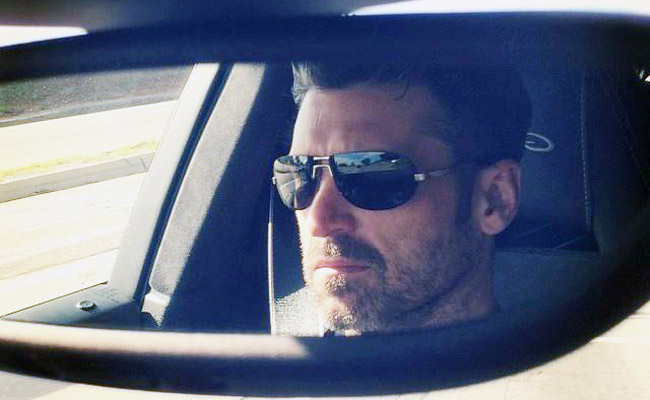 One of the hottest topics in Hollywood right now is actor and race car driver Patrick Dempsey's announcement of his divorce from his wife of 15 years, Jillian Fink. The initial word that got out was that the separation was due to "irreconcilable differences," which is really just legal speak for concealing lurid details about the case.
But then the Associated Press has quoted Dempsey as saying: "It would be nice to be one-pointed and not spread so thin sometimes. I think where I'm going is to really streamline and be much more specific in balancing things a little bit better than I have in the past."
We take that to mean he sucks at managing his time due to so many commitments.
One of these commitments is car racing. The actor is so obsessed with motorsports that he actually owns a racing outfit called Dempsey Racing, which is described on his website as "a collection of motorsport enthusiasts and professionals with the intent of nurturing new talent alongside esteemed racing legends to the top worldwide echelons of the sport."
That, to us, sounds like a group of men who don't spend a lot of time in the house and would rather hit the racetrack than go to a picnic with the kids.
Indeed, Yahoo! Philippines has posted an article titled, "Dempsey divorce caused by car racing hobby."
We never wish any couple to get separated. A split is never to be taken lightly, especially if there are children involved (Dempsey has three). But--and this is a big BUT--if separation is ultimately inevitable, only one reason is ever acceptable: the love of cars. Not infidelity, not drinking, not gambling, not physical abuse, not indolence. Remember this, guys.
ADVERTISEMENT - CONTINUE READING BELOW ↓
Oh, and wives: If your husband is simply fond of cars and nothing else, let him be. You wouldn't want to make him choose, believe us.
As motoring journalist Brian Afuang puts it: "This is what every car guy should be--hiwalay kung hiwalay!"
Photo from Patrick Dempsey's Facebook page
ADVERTISEMENT - CONTINUE READING BELOW ↓
Recommended Videos