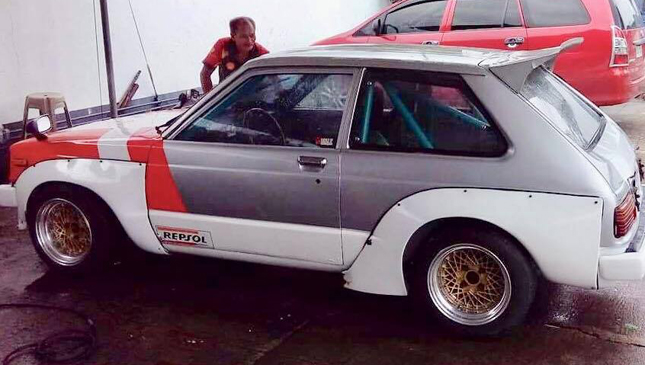 What car models resonate with you reveal when you grew up. For me, the '80s was a time when I became a hardcore car addict. It was during this decade that I began to appreciate the humble Toyota Starlet, and to this day I have a very soft spot in my heart for this model.
Why? Well, it was—and still is—the model of choice when building a slalom car. The Starlet was a fairly common model, at least back then, and the level of customization that could be done was limited by the imagination. At the very least, there was a very deep Toyota parts bin that you could dive into if you needed performance parts.
Continue reading below ↓
Recommended Videos
I'm a huge fan of slalom races. Threading the needle through a very tight space has always appealed to me. And I do still dream about building a slalom car of my own—using either a Sprinter or Starlet as the base. I am fine with either.
So, when this baby showed up for sale, my heart kind of skipped a beat. At P290,000, I see it as a steal.
Here's the post: "Starlet 4-AGE, Weber carbs, hydraulic handbrake, extra rear caliper from Altezza, LSD, power steering, bucket seats, Momo steering wheel, SSR original and wide 14in x 8in, thick tires, flares, roll cage. P290,000 or best offer. QC area. RFS: May hinahabol na iba."

Roll cage? With a 4-AG? Twin Webers? And an LSD? Sheesh, that's all you need right there. Plus, it has an original set of 14in x 8in SSRs. Good luck finding a Starlet that is ready to race. And one that looks as good as this.
Send the owner a PM. Now, na.